Promoted content
4 August 2022
Making customer engagement campaign moments that matter 
/
Moments from Infobip. One customer engagement hub, endless customer journeys.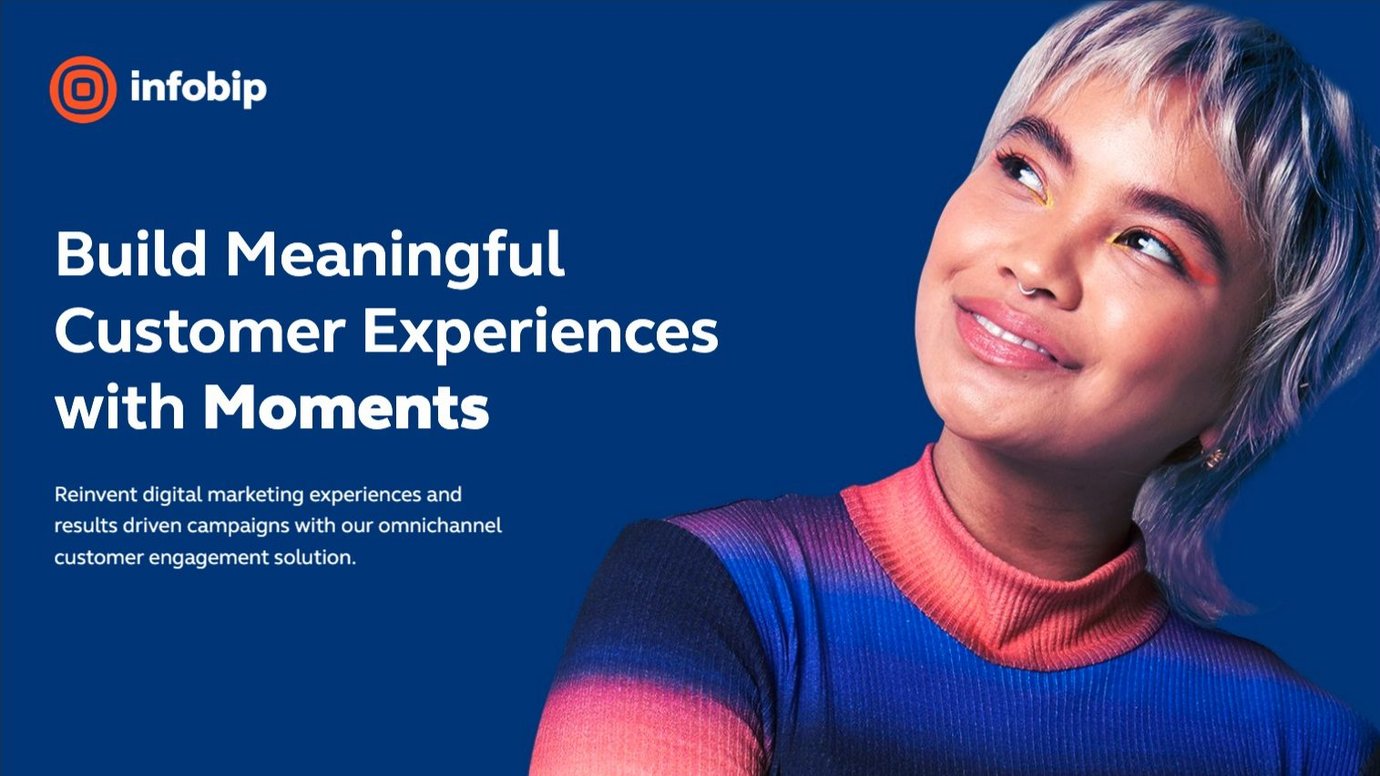 Shopping habits and customer trends have continued to evolve, with tailored, personalised and seamless digital customer experience now the name of the game. A Mckinsey report illustrated that 71% of customers now expect personalisation in their consumer experience and 76% of customers get frustrated when they don't experience it*.
In response to this evolution, brands have begun fast-tracking their adoption of new retail technologies. With an ever-growing array of platforms and approaches through which businesses can connect with customers, it can be difficult to focus engagement campaigns enough to deliver truly bespoke experiences.
However, for digital agencies this presents an amazing opportunity to leverage new technologies and unlock new capabilities for clients. Infobip are primed with a platform that makes developing and launching customer engagement campaigns for clients a breeze.
Moments from Infobip is a single, category-leading omnichannel communications hub that allows mid-sized specialist digital agencies to offer exciting new services to clients.
Infobip have compiled a dedicated eBook to showcase how Moments helps agencies work with clients to easily build seamlessly connected omnichannel engagement campaigns and deliver customer experiences that drive greater business revenues.
With a complete overview of what Moments can achieve, this eBook forms the foundation to unlocking seamless personalisation and creating the tailored experience customers are demanding, helping digital agencies and their clients fully embrace the technological advancements that have recently emerged.
Discover how to effortlessly drive campaigns that target, engage and retain with one feature-packed solution and begin enjoying those moments when your campaigns get the reach they deserve.
Start making customer engagement campaign moments that truly matter.
Discover the Infobip Moments eBook here.
* State of the Connected Customer report. Fourth edition State of the Connected Customer report. Fourth edition
Contagious thinking delivered to your inbox 
/
Subscribe to the Contagious weekly newsletter and stay up to date with creative news, marketing trends and cutting-edge research.