Interview
Paul Kemp-Robertson
/
16 March 2021
Watch: Mastercard CMO Raja Rajamannar on marketing's 'fifth paradigm' 
/
Mastercard CMO Raja Rajamannar talks to Contagious co-founder Paul Kemp Robertson about his book, Quantum Marketing: Mastering the New Marketing Mindset for Tomorrow's Consumers.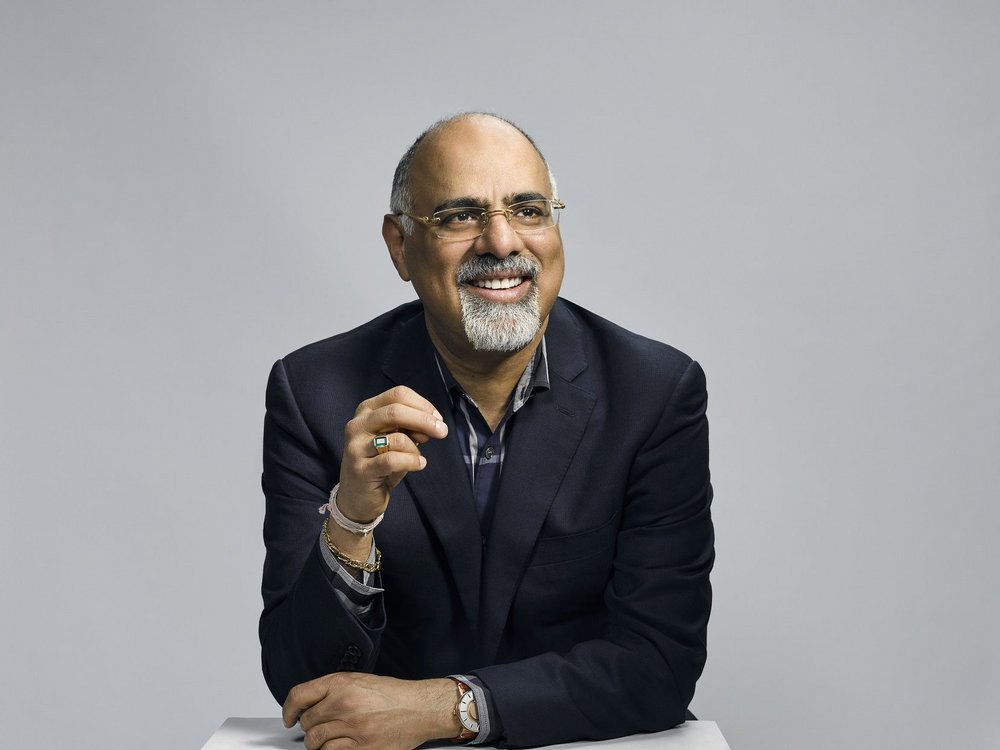 In Quantum Marketing, Mastercard's CMO, Raja Rajamannar describes the four historical paradigms of marketing and contends that the industry is now hurtling into its 'fifth paradigm' – a brave, revolutionary age where practitioners need to prioritise new technologies, plus a broad command of PR, data and finance, in order to navigate a business world changing with unprecedented speed. In this frontier territory, he argues, the concept of loyalty is dead, and the very notion of a brand requires a complete re-imagination.
Rajamannar sees a hyper-personalised future of multi-sensory marketing, full of immersive virtual experiences and sonic branding to engage all five senses. 'We're on the verge of being disrupted by more than two dozen technologies, like artificial intelligence, augmented reality, blockchains, autonomous cars, internet of things, wearables, 3D printing, 5G telecom,' he says. 'It's like a completely new kind of Star Wars world.'
Outside of his day job, Rajamannar is on the board of the Ad Council, and is the president of the World Federation of Advertisers. From this vantage point, he acknowledges that, collectively, marketers have 'failed' their CEOs and CFOs by not providing strong enough solutions to justify their seat at the board table. [10:25] He cites a damning statistic that encapsulates today's 'brutal' competitive landscape, which has seen the 'fluffy' function of marketing fragmented by the introduction of 'a new breed' of chief revenue, customer and growth officers: 'More than 70% of CEOs have said they don't have confidence in their CMOs, or in their marketing departments.'
However, Rajamannar believes that marketing's fifth paradigm offers an opportunity to correct this 'existential crisis' by acting as an accelerant – transforming the perception of marketing as a 'con game, all about deception and selling things you don't need.' [12:22]
He's adamant that his compatriots in the trade have sufficient hunger to take ownership of the quantum leap required to 'build, protect and nurture' brands in a future business environment that will require marketing to 'act as a force multiplier.' [15:45]
By this he means that marketing will fuel a growth in businesses, through a combination of insights, lead generation, identifying customer value propositions, creating campaigns, measuring performance, 'and looping the whole thing back.' Let's face it; most business sectors are characterised by product parity nowadays. The physics of a Nike shoe compared to an Adidas equivalent are more or less identical. Throw in the ubiquity of data and the accessibility of new technologies and the main difference between companies competing on a 'democratised field' is brand differentiation. And that's where Rajamannar sees an opportunity for CMOs and their teams to create sustainable competitive advantage: 'platforms that will shift marketing back into the core of a business.' [18:15]
Brands are just so low in the hierarchy of people's lives, yet we're killing ourselves and spinning our own fantasy to say that people will be loyal to us.
Raja Rajamannar, Mastercard
The Mastercard CMO envisions the future role of marketers as being closer to that of a 'multifaceted' general manager than a 'functional specialist.' [20:00] Core skills will include an expert grasp of PR, data, technology and finance ('connecting the dots between marketing actions and business outcomes'). This will require a 'learning agility' to keep up with the pace of transformational change. [21:38] Practising what he preaches, Rajamannar devotes several hours each weekend to educating himself on 'critical' topics, such as AI. He calls this 'learning for survival.' He advises marketers to follow his example, as well as investing in a culture of pace, experimentation and 'a bias for action' at work.
So, does this suggest that, despite the primacy of data analytics, there's still room for gut instinct and psychology in marketing? 'Totally; absolutely!' smiles Rajamannar, provided that traditional marketing skills are complemented by a deep awareness of 'new age' realities: 'The understanding and deployment of data are necessary, but not sufficient. The sufficiency is brought in by creativity, by innovation, by intuition, by gut, by judgement, by wisdom. These soft skills are mighty critical, because people are still human beings. They are emotional, they are full of feelings, and there are different things that propel them to action.' [25:15]
But what about loyalty? Is that former fundamental of marketing now a misnomer? Like the infamous parrot in the Monty Python sketch, is the idea of retention dead, expired and gone to meet its maker? Yes, says Rajamannar: 'Loyalty as we define it … has to evolve, to be re-imagined.' He draws a parallel with a BBC News article which revealed that 70% of people admit to having cheated on their partners. 'As a marketer, that really piqued my curiosity. When people … know they will face the [financial, reputational and emotional] consequences of being caught and yet are still not loyal? As brand owners, are we stupid to expect people to be loyal to our brands? … Brands are just so low in the hierarchy of people's lives, yet we're killing ourselves and spinning our own fantasy to say that people will be loyal to us.'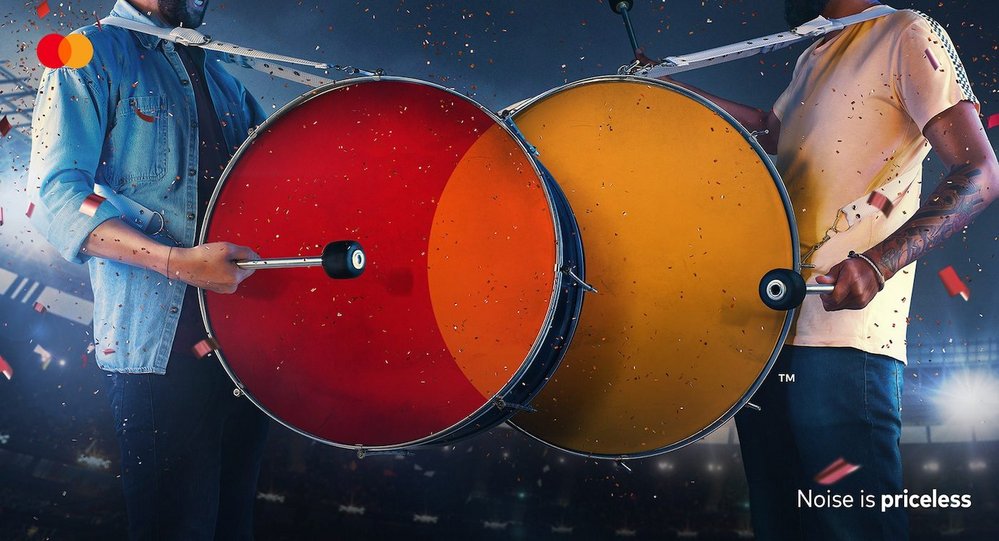 He suggests that, despite the billions of dollars invested, standard loyalty programmes run by the likes of airlines and retailers are marriages of convenience based on financial incentive, and therefore lack an emotional connection. Instead, he proposes that brands should invest in 'preference management platforms.' This means 'knowing the context of the consumer, knowing exactly the kind of things you can do to shift their preference towards your brand at every moment of truth; meaning whenever a consumer is confronted to make a decision. At that moment of truth, they should think about your brand, feel for your brand, and move towards your brand.'
Finally, will experience and sensory-based ideas displace traditional advertising? 'I think there will be a shift of funds,' says Rajamannar. 'We marketers say that consumer experience is critical, that we need to provide a seamless, frictionless, delightful experience, and yet here we are, actually destroying consumers' experiences [with intrusive ads] rather than adding to their experience. … That's just plain bad manners.' [43:00] Instead, he says, we should witness a future where people can expect curated, tailored and unique (but clearly signposted) brand experiences, at scale.
Let's hope the ad-blocker generation regards that as a priceless alternative.
Quantum Marketing: Mastering the New Marketing Mindset for Tomorrow's Consumers is published by HarperCollins Leadership.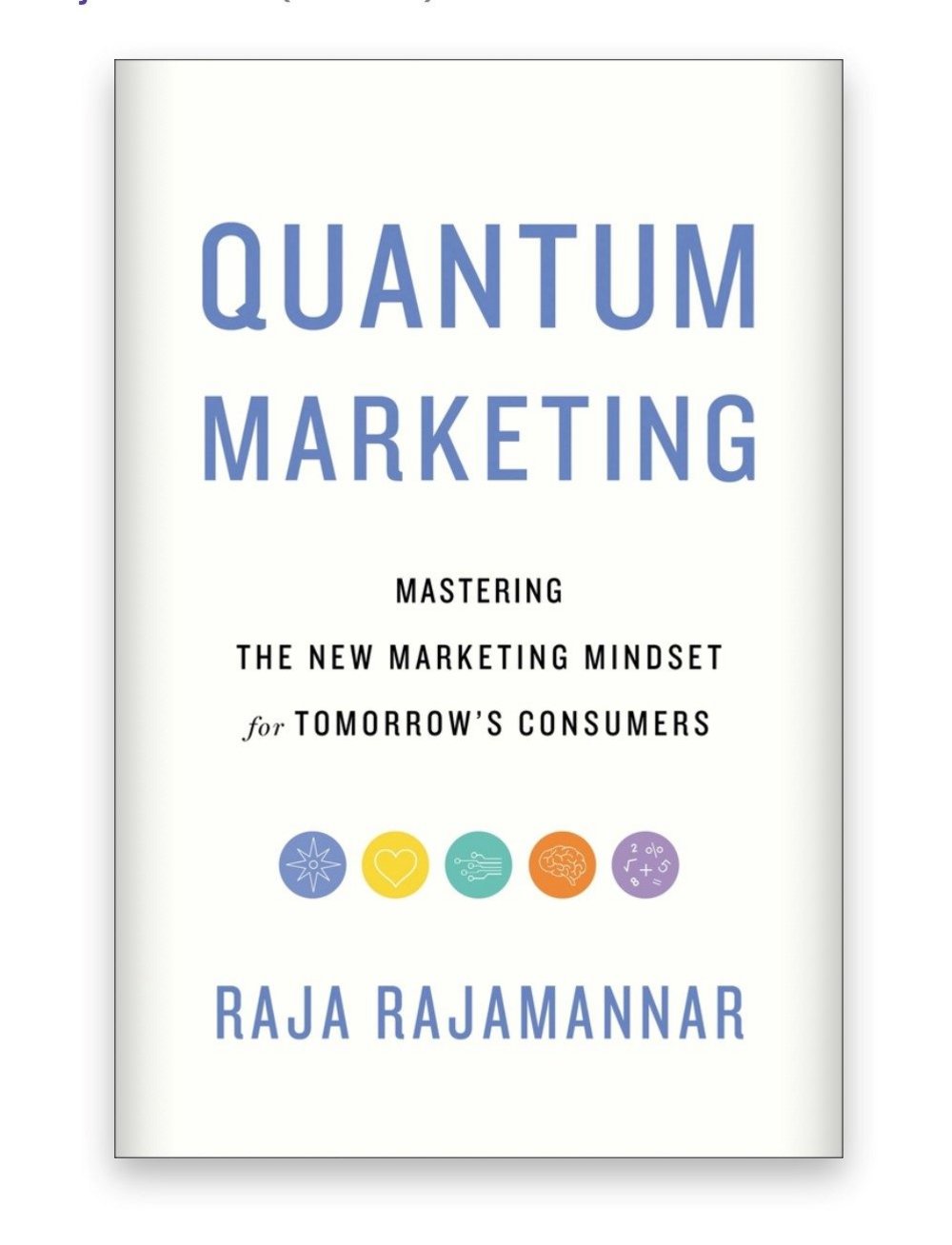 Contagious thinking delivered to your inbox 
/
Subscribe to the Contagious weekly newsletter and stay up to date with creative news, marketing trends and cutting-edge research.