Creativity
26 February 2019
Mind the crap (food) 
/
As Transport for London bans junk food from its ad real estate, we scour our I/O intelligence tool for innovative food campaigns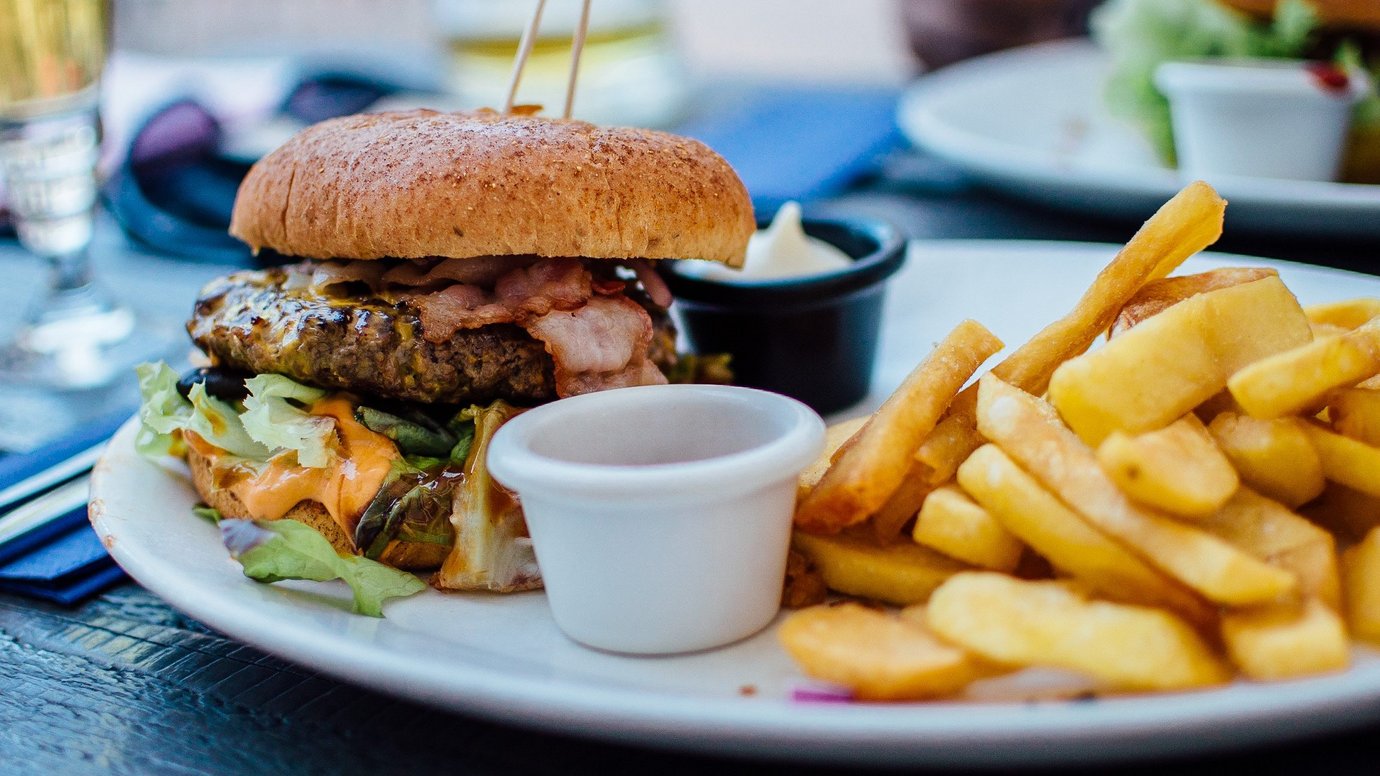 In 2009 Journalism lecturer and author Michael Pollan offered a sage piece of diet advice: 'Simply, don't buy any food you've ever seen advertised'.
Farmers usually don't have marketing budgets, he reasoned, but companies that sell processed foods do, creating a media landscape dominated almost exclusively by junk food.
Transport for London's (TfL) ban on adverts promoting high fat, salt and sugar (HFSS) foods, which came into effect on 25 February 2019, attempts to address this imbalance in the interest of curbing childhood obesity.
The new rules comprise a thorough set of restrictions, encompassing 'incidental' images of unhealthy food and brand-only ads that don't mention any specific products.
Admittedly, the ban is barely a drop in the ocean when you think about all the advertising real estate still available to processed food producers. But figures like the ones provided in a 2017 World Health Organisation report, which discovered a ten-fold increase in childhood and adolescent obesity over four decades, combined with brands' determination to do well by doing good (publicly), could spark something bigger.
To give you a headstart, we've scoured our I/O platform to find examples of brands that have found creative ways of putting their food products in the best light.
[Update 28.6.19: TfL has updated six of its 10 guidelines on HFSS foods after complaints about absurd rulings that penalised the wrong brands]
Chipotle Mexican Grill, Behind the Foil 
/
A succession of high-profile food poisoning outbreaks had left Chipotle's brand worse for wear. In a bid to rehabilitate its reputation, Chipotle invited renowned documentary maker Errol Morris into its kitchens to film its ethical and healthy cooking practices and turn those snippets into ads. Rather than hiring a celebrity to borrow their interest, Chipotle has hired a trusted journalist and borrowed his credibility and authenticity.
Heinz, The Most Legible Label 
/
Heinz Tomato Ketchup in Brazil messed with its most important asset – its label – to stress the natural ingredients that are used to make its product. Working with São Paulo agency Africa, Heinz removed the product name from its ketchup bottles and replaced it with the short list of ingredients that make the sauce. As well as standing out from competitors on the supermarket shelf, Heinz was playing to increased demands from consumers for transparency. According to According to Label Insight, 73% of consumers say they are willing to pay more for a product that's upfront about its ingredients.
Intermarché, Sugar Detox 
/
Supermarket chain Intermarché introduced into its stores a pack of chocolate yoghurts with different amounts of sugar. Customers were advised to eat the most sugary one first, and then work their way through the pack, until their reached the pot with 50% less sugar. The retailer worked with Paris agency Marcel on the campaign, which positioned Intermarché as more than a just a soulless space that sells groceries, but a brand that helps its customers with their everyday lives. And in what must be a rarity for marketing initiatives of this nature, Intermarché later made the detox yoghurts a permanent fixture in its shelves.
Ore-Ida, Potato Pay 
/
Rather than try to fight the perception of chips as unhealthy, frozen potato brand Ore-Ida embraced it. The Kraft-Heinz-owned brand told parents to use its frozen chips to bribe their kids to eat more healthy foods on their plates. It even gave helpful (if tongue-in-cheek) advice on how many chips should be used in each transaction. Want to get your kid to eat a piece of Tofu? That's exactly five chips. The campaign was created by Droga5 New York and released in summer 2018. It was Ore-Ida's first on-air ad campaign since 2014 and it was worth the wait, we reckon. Still, this one almost certainly wouldn't be allowed on the tube.
If you think a tool that lets you search for the best examples of commercial creativity according to product sector would help your business — get in touch. Click here to find out more about how to subscribe to I/O.
Want more Contagious thinking? 
/
Subscribe to the Contagious newsletter to receive a weekly dispatch of campaigns, opinions and research, curated for strategists, creatives and marketers.
Contagious thinking delivered to your inbox 
/
Subscribe to the Contagious weekly newsletter and stay up to date with creative news, marketing trends and cutting-edge research.