Creativity
15 November 2019
3 times Netflix proved its advertising chops 
/
As the market becomes more heated, streaming platforms are going to work harder to win customers' attention, but Netflix has shown it's in good shape for the fight.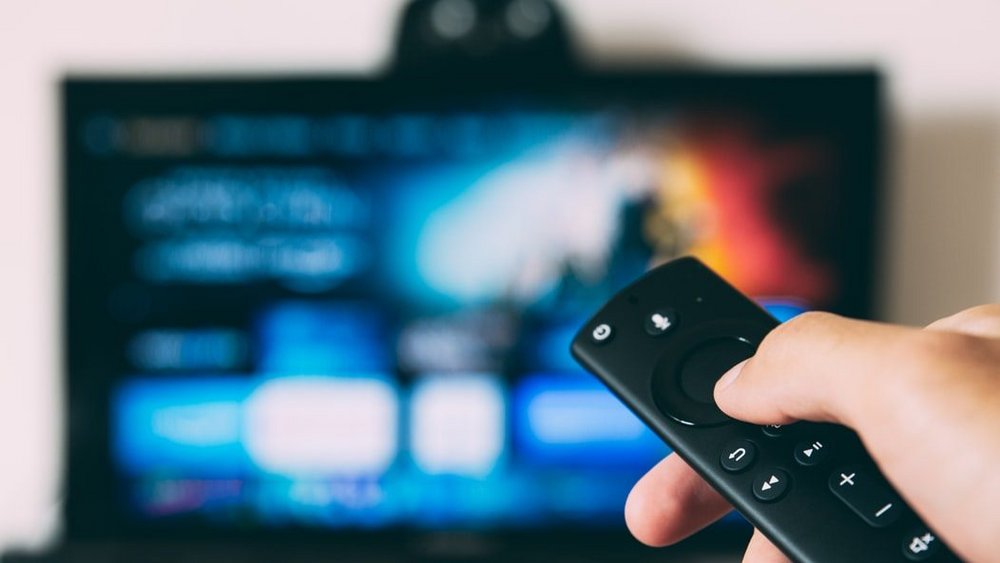 Streaming platforms are a fascinating-yet-mind-boggling space for marketers, advertisers, publishers and consumers. And while I could write tens of thousands of words arguing each platform's pros and cons, I won't. Instead, I'd like to dedicate a few paragraphs to how Netflix's marketing is already setting benchmarks for platforms promoting original content.
Previously on the Streaming Wars... 
/
Netflix moved away from DVD deliveries and into video streaming in 2007, beginning a revolution in how we access and consume content. Today Netflix is the market leader with over 700 original TV shows and 160 million subscribers globally, operating at times with a confidence that has veered towards megalomania. Reed Hastings, the company's CEO, declared in 2017 that he wasn't competing against other companies, but people's need to sleep, adding: 'we are already winning'.
However, the field has become a lot more crowded since 2017. Apple TV+, Disney+, Peacock, HBO Max, CBS All Access and BritBox have now joined industry stalwarts Netflix, Amazon Prime Video, Google and Hulu. In the words of marketing columnist and consultant Mark Ritson: 'there are now too many channels, spending too much money, offering too much content.'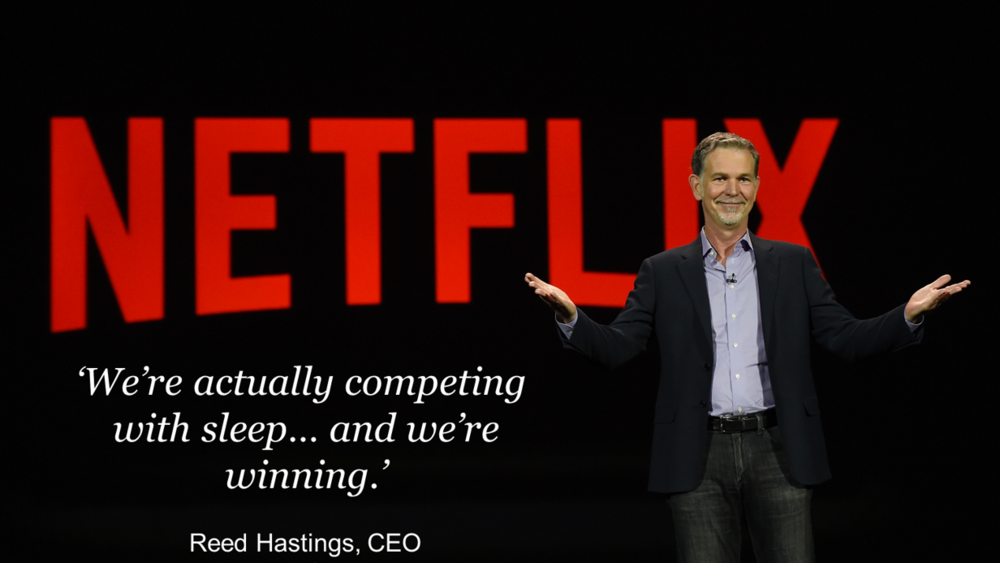 As well as getting busier, the market has become extremely fragmented, and streaming platforms are going to have to work harder to win the attention of potential customers and distinguish themselves from competitors. And what's the best way to do that? 'Other things equal, creativity is the advertiser's best bet,' McKinsey concluded in a study.
So, without further ado, here are the three best examples we have seen from Netflix the last couple of years:
1: FU2016 
/
To launch season four of the political drama House of Cards, Netflix worked with BBH New York and built a fake presidential campaign around the show's (then) lead character Frank Underwood. FU2016 kicked-off during the 2015 Republican debate, when 30 million people were shown a video from an unknown presidential candidate, revealed at the end to be Underwood.
According to the agency, the campaign became the top trending topic on Facebook and Twitter during the debate, and it won a Grand Prix in the Integrated category at Cannes in 2016. More importantly, it propelled Netflix into the heart of the cultural conversation, exciting existing fans and reaching new audiences.
2: Spanish Lessons 
/
To promote the launch of the second season of Narcos, Netflix partnered with language app Babbel and We Are Social, Milan, to teach people how to speak Spanish like the Colombian drug dealers in its show. Spanish Lessons worked like any other language tool, except the lesson focused on situations featured in the online series. After completing the demo, users were invited to register with the service to keep learning Spanish or sign up to Netflix to watch more Narcos.
The campaign reached more than 50 million people, 100,000 of them tried the experience and Narcos' social following increased by 40%.
3: The Censor's Cut 
/
The streaming company wanted to advertise Narcos Mexico in Thailand. However, an independent censorship consultant told Netflix that Thailand's overzealous censorship laws would not allow any risqué content.
Instead of removing the scenes entirely, Netflix worked with JWT Bangkok (now Wunderman Thompson Bangkok) and cut around the offending images within each scene, leaving a clear enough outline that anyone could still identify what had been removed.
The campaign achieved the opposite effect of what censorship is supposed to do by reaching 34 million people – a number that's equal to almost half of Thailand's population.
Contagious thinking delivered to your inbox 
/
Subscribe to the Contagious weekly newsletter and stay up to date with creative news, marketing trends and cutting-edge research.