Promoted content
25 April 2022
NFTs With Personality 
/
Brixton Finishing School student Massai Lawrence has some ideas for NFTs that go beyond looks.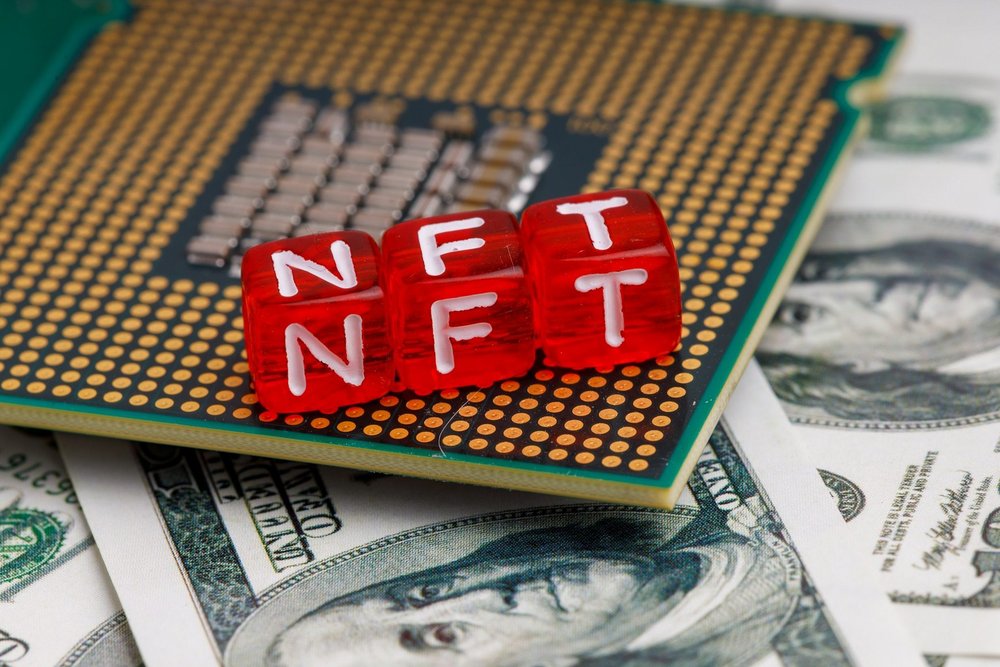 The NFTs (non-fungible tokens) of the future will not be judged solely on looks or re-sale value but also their utility, says Brixton Finishing Academy student Massai Lawrence.
Lawrence was speaking at Contagious' Worlds Collide: brands, the metaverse and beyond event in London on 31 March as part of a segment sponsored by Clear Channel.
Lawrence described himself as an 'NFT-slash-crypto-enthusiast' and proved his credentials by revealing that he was coming straight from an all-night bidding session at an NFT auction, which he eventually lost to 'a whale'.
For those unaware, a whale is the term for someone who spends excessive sums to acquire NFTs, and according to Lawrence, they 'kind of ruin the [NFT] space a little bit' because they make it harder for beginners to get involved.
And it was this wariness of high-rollers that informed some of Lawrence's ideas for new types of NFTs, ones that would not only provide more than aesthetic value to their owners, but also throw the whales off the scent.
Lawrence's idea was for NFTs that are tailored to individuals and provide a utility that develops according to their tastes and preferences, which would make it harder for whales to speculatively buy, since the NFT have to be used to be understood.
'People often hear the word utility and assume that it means "technical use case"', said Lawrence, mentioning things like mining and voting rights. But Lawrence believes there is more nuance to it than that, and that it 'becomes a question of, what can this thing do to change how I feel?'
His first proposed concept for a new kind of token was 'NFTs With Personality', which combines NFTs with smartphone notification messages, to give people more engaging, more relevant alerts.
His second was for NFTs called 'Astrology Bears', which 'synchronise with the user's birth chart so that they could personalise certain notifications for people to actually have a connection with their NFT'.
Lawrence described the 'Astrology Bears' NFT as like a personalised app, or an NFT with opinions or with an identity that becomes a companion to the user.
And while this kind of NFT would have to develop in line with AI and augmented reality technologies, Lawrence ended by saying that they could become a trend that brands can help bring to life.
Speaking after the event, Ben Hope, marketing director at Clear Channel UK, said:
'Naturally, the metaverse and NFT's are a fascinating and exploding new phenomenon and I'm excited to see how brands already are, and will, grasp these opportunities.
'While there's still so much more to explore, we, as an industry, should not lose sight of the real world around us and the role we can play in improving it today. That's why we've been delighted to support both Contagious and Brixton Finishing School, two long-term partners, to find and nurture the next generation of talent to bring fresh perspectives and bold ideas to the table. We need more people like Massai in our industry to help us do exactly that.'
To learn more about Clear Channel and its Platform for Good, click here.
Want more Contagious thinking? 
/
Subscribe to the Contagious newsletter to receive a weekly dispatch of campaigns, opinions and research, curated for strategists, creatives and marketers.
Contagious thinking delivered to your inbox 
/
Subscribe to the Contagious weekly newsletter and stay up to date with creative news, marketing trends and cutting-edge research.