Campaign of the Week
Contagious I/O
/
30 March 2021
Oreo's cookie cooking website boosts sales 35% 
/
Oreo Spain creates a cooking school to reframe its product as an ingredient and juice sales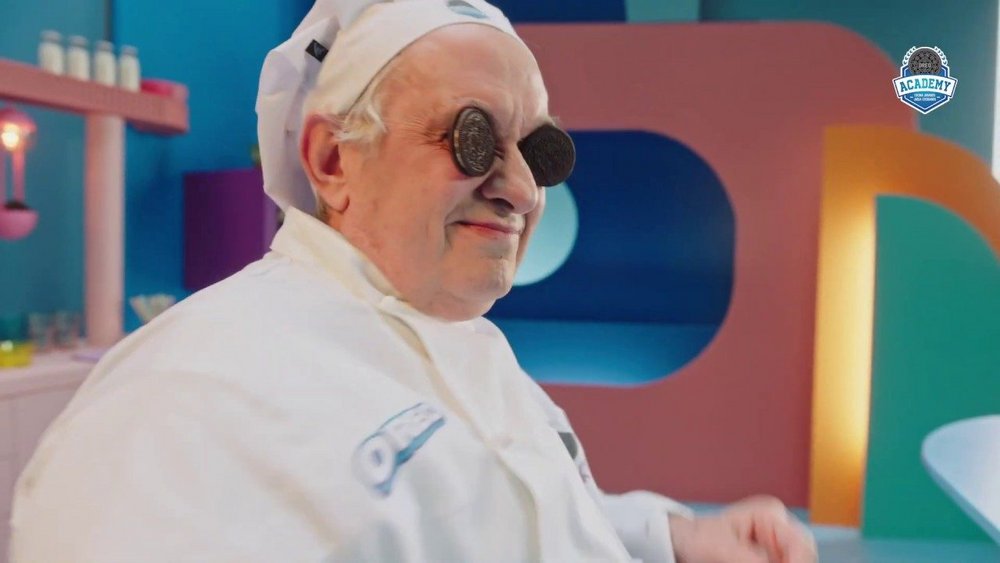 Mondelēz-owned Oreo established a cooking school to showcase its product as an ingredient.
The Oreo Academy is a Spanish-language website featuring slickly produced video tutorials of how to make sweet treats using Oreo cookies. Recipes include Oreo-infused brownies, cheesecakes, cupcakes, chocolate cake and fruit cake, as well as a variety of milkshakes.
Each tutorial is hosted by a professional chef, with Spanish MasterChef winner Aleix Puig acting as the academy's 'director'. Oreo also hired baking influencers, including Anaisa López, 'Chef Rafa' and Alma Obregón, to present additional recipe videos, which are classified as easy, medium or difficult, depending on preparation time.
To access the most premium content, would-be chefs must sign up to the website by entering their name, email address and date of birth. Users are then encouraged to post their own Oreo recipe videos in the alumni section of the website once they've taken a class or two. Some basic recipes are also available to watch on the website for free.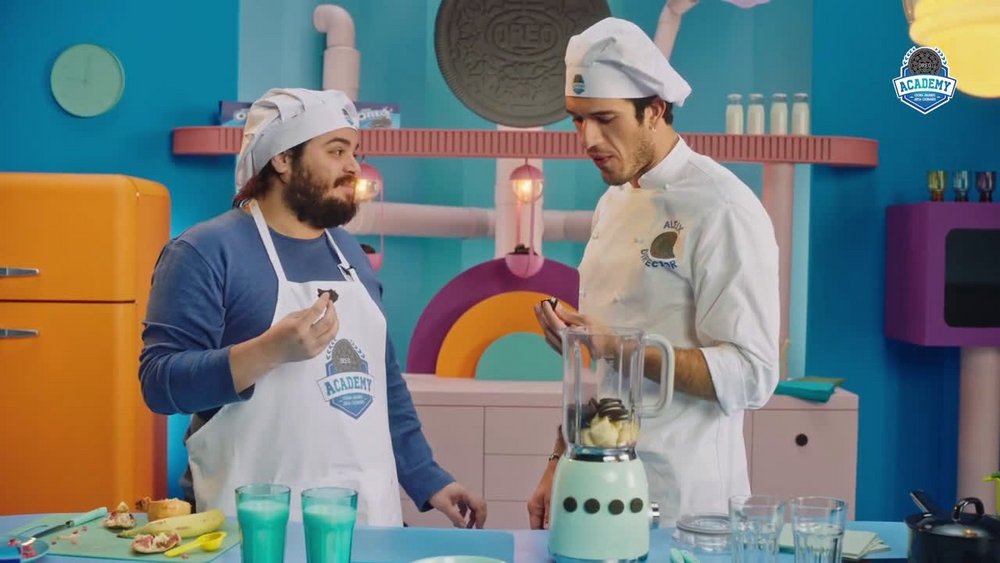 Created by the Madrid-based agency Kitchen, all the recipes are shot in the same visually distinctive, colourful kitchen studio environment. The school was reportedly inspired by the numerous Oreo-infused recipes that have been circulating organically on the web for years.
Results / According to the agency, the Oreo Academy saw 1.6 million visits to its website and generated a whopping 35% increase in sales. For a time, the Oreo Academy's Instagram page was also the number one visited Instagram account in Spain.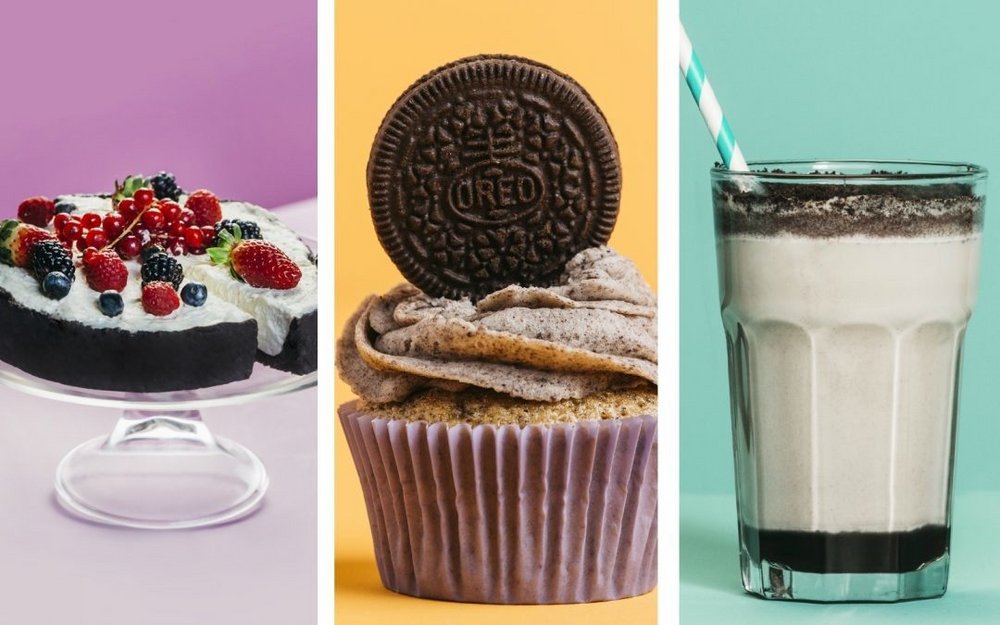 Contagious Insight 
/
Reframing the product / Increasingly health-conscious consumers have prompted processed-food brands to rethink their products and marketing strategies following recent slumps in sales. Oreo's cooking school shows us that one way of doing this is to reframe your product – in this case from cookies to cakes and shakes – and open up new uses and consumption occasions. Cakes might not be healthier than cookies, but they fall into the dessert category, which many people still consider a treat rather than a guilty snack eaten from a plastic packet. The consumption occasion and mindset are different with cakes and other sweet treats, which are still a key ritual of mealtimes, birthdays and other celebrations, as well as an occasional much-needed pandemic treat.
Baileys Irish Cream recently pulled off the same trick through reframing its product as the ultimate ingredient, dramatically boosting its consumption occasions and sales having previously been stuck in the declining liqueurs category. Contagious members can read more about how the brand reframed itself in our Baileys Brand Spotlight, here.
Recipe for success / Online recipe videos have surged in popularity with millions of people tuning in to decide what to make for dinner every night – according to a 2019 report by the media publisher Social Chain titled The Flavour of Social, 'What consumers look for the most in video recipes are those that will educate them. Foodies want convenience, new meals, cost savings or ways to make impressive meals to share with family and friends.' The trend has only turbocharged during the pandemic with restaurants closed and more people cooking at home – since March last year, the average daily views of videos with 'cook with me' in the title increased by over 100%, according to an article published by the Associated Press, citing YouTube data. Oreo's cooking campaign couldn't have been better timed, embedding new usages of its product to a captive audience that are actively seeking out cooking content online to fill up hours of the day as well as stomachs. Oreo's food creations are also visually striking enough to be a hit on social media as evidenced by the Oreo Academy's hugely popular Instagram page.
Play for today / Oreo recently repositioned to put playfulness at the heart of its brand. 'For decades we've been focused on families, particularly families with young kids,' said Justin Parnell, Oreo's senior director, in an interview with Contagious. 'But over the last few years, we've elevated to become more of a playful icon that can be relevant to a much broader audience.' The Oreo Academy's activation is clearly part of this new playful modus operandi to engage new fans by tapping into online food culture. Importantly, the brand has managed to do that here while keeping its distinctive product front and centre.
Want more Contagious thinking? 
/
Subscribe to the Contagious newsletter to receive a weekly dispatch of campaigns, opinions and research, curated for strategists, creatives and marketers.
Contagious thinking delivered to your inbox 
/
Subscribe to the Contagious weekly newsletter and stay up to date with creative news, marketing trends and cutting-edge research.