Promoted Content
23 May 2019
Overthrow II – 10 strategies from the new wave of challengers 
/
It has never been a better time to be a challenger brand.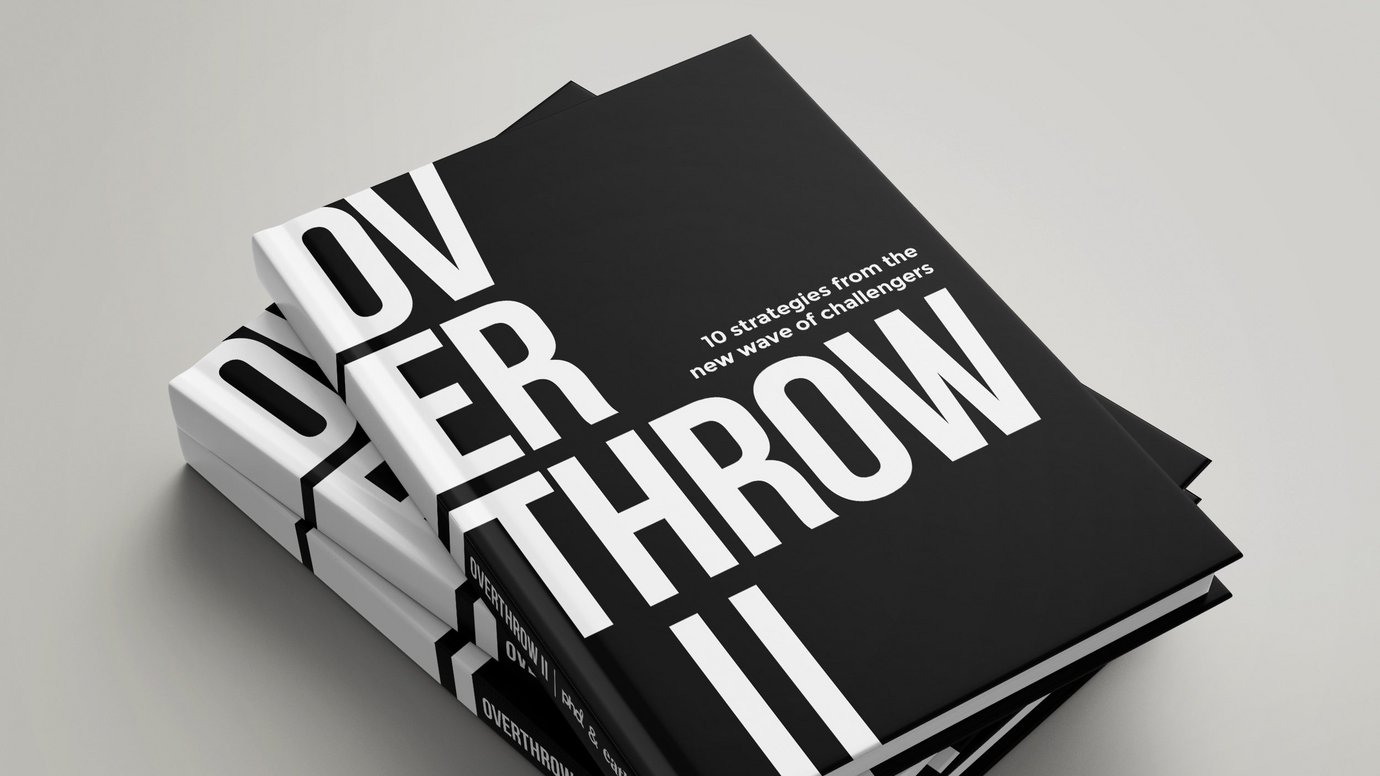 A new generation of upstarts are upending industries and bringing with them new perspectives and strategies, and they have excited and enthralled the marketing and business communities while doing so.

But being a challenger does not have to mean being small or new. It is a mindset that anyone can adopt to drive growth and make an impact.

Overthrow II, a forthcoming book by PHD & eatbigfish, explores 10 of the most powerful strategies and mindsets used by today's challengers to disrupt their markets. Through interviews with the visionary leaders of these companies, the book's authors unearth the most important strategic principles pursued by challengers, and how things like data, culture and creativity play a role in their success.

The book also looks at the specific media behaviours practised by challengers: for instance, find out why relevance plays second fiddle to creativity within challengers, and why they pursue personalised products, not personalised advertising.

PHD & eatbigfish will launch 'Overthrow II – 10 strategies from the new wave of challengers' during the Cannes Lions International Festival of Creativity, at a breakfast event at Contagious' luxury villa on Wednesday 19 June. If you would like to attend the book launch, you can email [email protected] to request to be added to the guest list.

If you would like to find out more about the book, then visit the dedicated Overthrow II website.
Contagious thinking delivered to your inbox 
/
Subscribe to the Contagious weekly newsletter and stay up to date with creative news, marketing trends and cutting-edge research.