Promoted content
Phoebe O'Connell
/
17 December 2020
Roundtable: Shutterstock X Contagious  
/
How has 2020 changed creative production – and what does the future hold?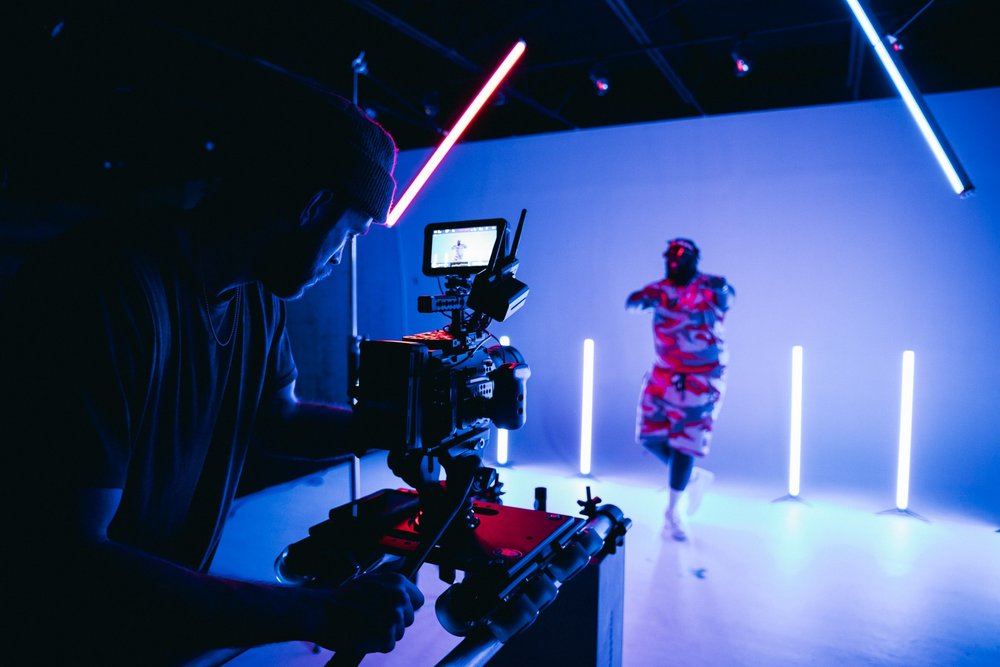 With the support of Most Contagious partner Shutterstock, Contagious strategy director Dan Southern hosted a roundtable discussion on Wednesday about the future of creative production. We heard from a variety of marketers from different industries who shared their experiences of this most unconventional year, and explained how it has impacted their work.
Lourenço Arriaga , a marketing manager for Budweiser & Bud Light in UK and Ireland, explained how the disruption of the pandemic forced his team to abandon the traditional 'linear' approach to creative production. Restricted by time pressures, budgets, and lockdowns, they had to do things in unconventional ways – at speed, and with less emphasis on perfection, he said.
What we learnt is that we can be agile. We were forced into it, but going forward we need to force ourselves.
Cam Ray, Penguin Random House
To create Budweiser's hugely successful reboot of its 1990s Whassup? campaign, for example, 'All we did was re-record the voiceover in a relatively amateurish way,' said Arriaga. His number-one learning from the experience was that, by challenging the linear process, the brand can cut corners in future to be more reactive. 'We're all capable of doing a lot more than we think. We should always be challenging the way we go into creative production.'
Another person who experienced this trade-off of scrappy production for speed and relevance was Cam Ray, head of marketing at Penguin Random House. 'What we learned is that we can be agile,' she said. 'We were forced into it, but going forward we need to force ourselves and think, actually, this can work really well and there are some benefits. It's that balance of scrappiness with the integrity of the brand.' She pointed out some instances in which you simply can't cut corners, however. The 'home-made' look, for example, is no match for professional photography. 'It's a really careful line you have to balance,' said Ray. 'With some things you have to be slick, or don't do it at all.'
Done is better than perfect.
Grace Crowley, Electric Ireland
Grace Crowley, marketing manager for Electric Ireland, echoed these views. 'Done is better than perfect,' she said. 'There's an element of getting out of your comfort zone and being okay with that.' With collaborative, in-person time restricted, Crowley too found the production process was less rigorous, but felt that risk-taking was rewarded. 'But when we go back to normal,' she added, 'It's about balancing those risks with traditional approaches.'
Three similar experiences from three very different brands – but for Shirley Mabiletja, a senior brand manager at Pernod Ricard, it was a challenge to be agile and reactive in the way other brands tried to be. The restrictions on alcohol advertising are stringent as it is, and meeting legal requirements slows things down. The brand learned to give its local teams more independence, to make decisions and deliver high quality (and legally compliant) content for local cultures, explained Mabiletja. 'It helped build trust in those teams and bring the local teams closer, [...] and it solidified the teamwork and made everybody feel part of the project.'
I found this year very liberating. Embracing the rough edges, UGC... It's been a tremendous year for learning and being nimble.
Fabio Ruffet, Bacardi
'2020 has transformed the way teams work,' agreed Shutterstock's Flo Lau, who leads the company's in-house creative team. 'Being able to pivot is key. The traditional method doesn't really work and provides little flexibility.' One trend she's observed is an increase in user-generated content, pointing to Dunkin' Donuts' June recruitment campaign Dunkin' Runs on You, as an example. But there are other ways to get stuff done, she said. 'There's no lack of content out there this year, despite the restrictions.'
Jeep, for example, reused content from its 2020 Super Bowl commercial, Groundhog Day, to make a comment on the repetitive nature of lockdown. And this reuse and recycle approach is very efficient: 'In lockdown we've created a TV ad with a one-week turnaround time using all stock content,' said Lau. Bacardi brand director Fabio Ruffet agreed, saying: 'I found this year very liberating. [...] Embracing the rough edges, UGC [user-generated content]... It's been a tremendous year for learning and being nimble.'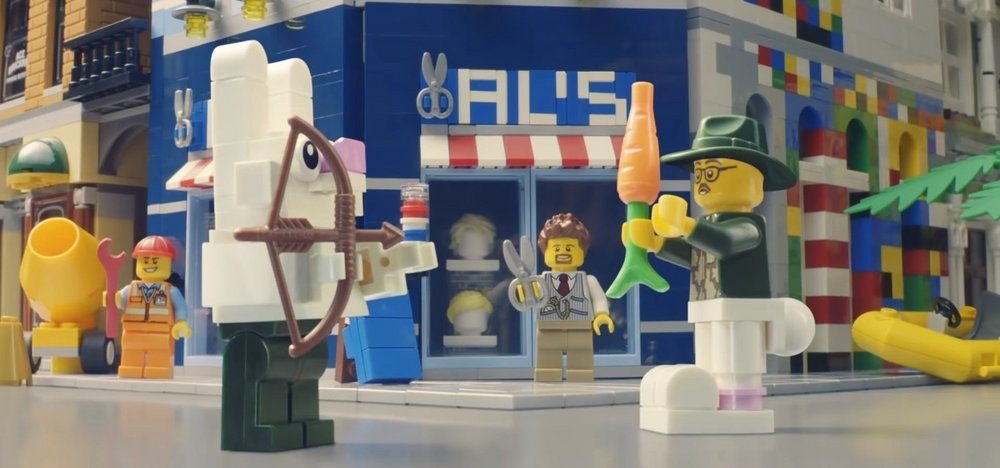 Ruffet started working with agency AKQA just before global lockdowns were imposed. 'So we've never met, but the amount we've achieved is crazy. We see tremendous value in our agency partners.' Lego marketing director Mark Blackburn agreed: 'Lego has a fantastic in-house agency, but it also works with external creative agencies, most notably BETC, who have produced our Rebuild the World campaigns. [...] Collaborations are powerful.'
Blackburn believes that we have reached 'peak creativity' in 2020. 'Lego creates thousands of creative campaigns and messages each year for different audiences and markets,' he said. 'We're continually trying to reinvent the same message. [...] This year it became harder to produce video executions, and it allowed us to question if we even need to do this.' Instead, he explained, the brand could rely on fewer, bigger, and better assets.
We're still creating waste – we should be thinking about that having learnt to operate in the most challenging of environments.
Shirley Mabiletja, Pernod Ricard
Contagious' Dan Southern put a question to the group: Has 2020 been a step forward or just disruptive? The answer, unanimously, was 'a bit of both'. Emma Jowett, who heads up Shutterstock's corporate team in Western Europe, said she had increasingly been helping brands be agile and find new 'Covid-19 scenarios for their content', like Coca-Cola looking for new consumption occasions. 'I'm keen to see what happens next year and if these new approaches will be maintained,' she said.
The session concluded with a comment from Mabiletja on how habits learned this year could lead to a more sustainable model of creative production. 'It has certainly forced us to reevaluate and [...] to do internal stock take,' she said. 'But we're still creating waste – we should be thinking about that, having learned to operate in the most challenging of environments.'
Click here to see a short video of Shutterstock Studios in action. If you have any questions or would like to talk to the team, please get in touch here.
Want more Contagious thinking? 
/
Subscribe to the Contagious newsletter to receive a weekly dispatch of campaigns, opinions and research, curated for strategists, creatives and marketers.
Contagious thinking delivered to your inbox 
/
Subscribe to the Contagious weekly newsletter and stay up to date with creative news, marketing trends and cutting-edge research.