Promoted content
10 September 2020
Smashing Stereotypes / Parenting & Families 
/
In the second instalment of our series on smashing stereotypes, we delved into the most common clichés and damaging generalisations that surround parents and families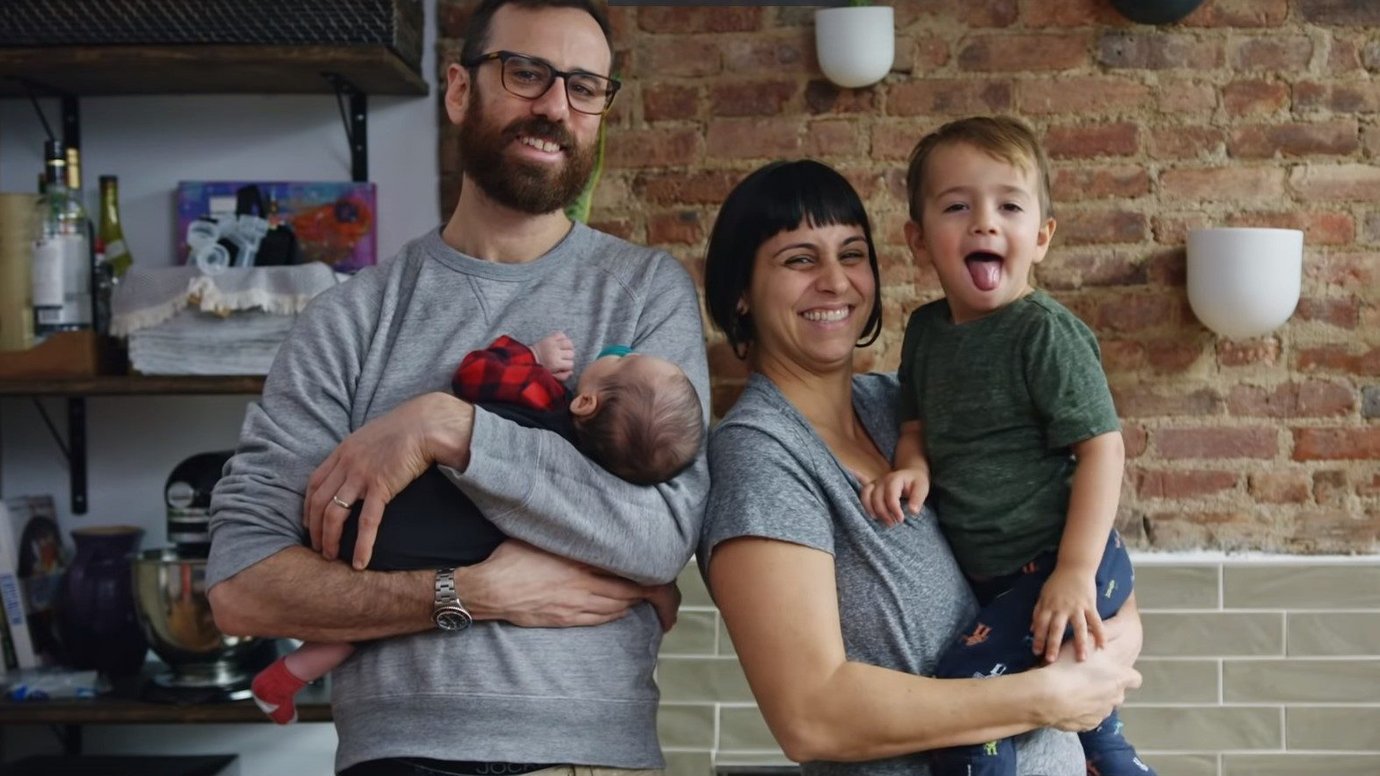 Lively CEO and founding partner Mike White was on hand to explain how the best brands in the category are those delivering engaging experiences that resonate with families.
First, though, Contagious lead strategist Chris Barth picked out three stereotypes that marketers are helping to deconstruct. As a relatively new parent himself, Barth has come up against dozens of stereotypes of how a typical family works. '[Parenthood] is a hugely transformative period in people's lives – from a responsibility perspective, a financial perspective, a selflessness perspective – it's maybe the biggest change that can happen to someone.'
It's no surprise, then, that parenthood affects your sense of self – Pew Research Center found that 93% of mothers and 94% of fathers say mother/fatherhood is important to their identity. The changes extend to buying behaviours: according to a study by BabyCenter, nine in 10 new mothers reevaluate product choices when they become pregnant, explained Barth. 'Not only are new parents adding loads of new products to their repertoire, they're also shifting their priorities in current categories towards things like safety, convenience, and affordability.'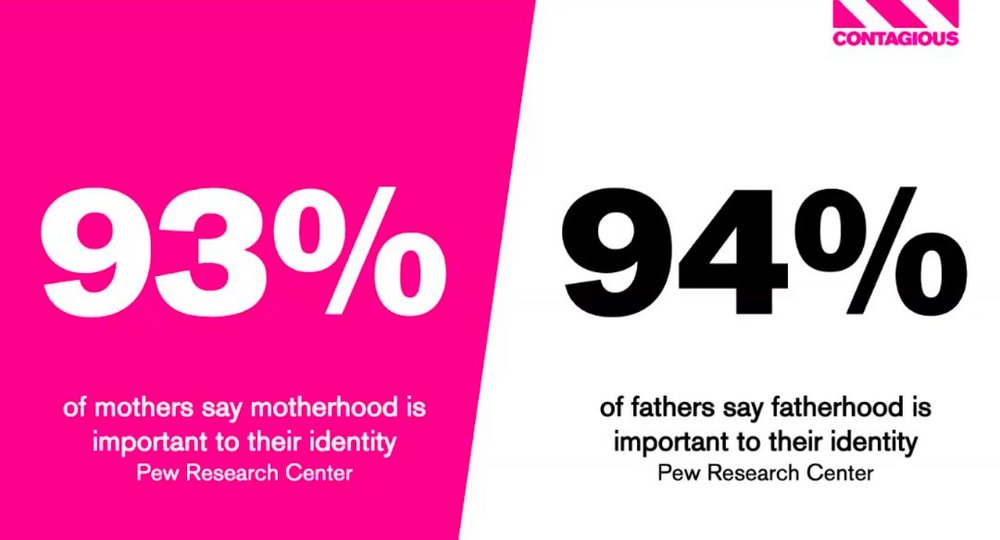 The opportunity for brands to find fresh relevance in consumers' lives is clear. So why do so many brands get it wrong, failing to cater to families' needs? Stereotypes about who parents are (tired, with no social life), how parenting should be done (it's easy, it should come naturally), and household roles (mothers are disciplinarian multitaskers, fathers are jokers, or embarrassing, or distant) are far from representative.
While the majority of female (76%) and male (88%) marketers interviewed by Kantar last year think they do a good job of avoiding gender stereotypes, less than half of consumers agree. 'There's this tendency to reinforce this cultural norm of a family being a heterosexual couple with an average number of dependent children,' said Barth. This 'outdated, heteronormative idea' of how families should look and behave is both pervasive and reductive – 'It just doesn't reflect the reality of family life today.' In the US, according to Pew Research Center, less than half (46%) of children currently live in a two-parent household.
Barth pointed to the similarities between a 1950s Tide ad claiming to have 'what women want' and an ad from this year that positions women in a similarly domestic role. The good news is that challenging these stereotypes can positively impact key metrics, as Unilever discovered last year. 'The ads that were considered more progressive had a 12% greater impact when it came to consumers actively enjoying and feeling involved in those ads,' said Barth.
One brand successfully smashing this stereotype is McCain. In 2017 the UK food brand surveyed people on the reality of family life and found that 84% of families hadn't seen anything in popular culture in the previous six months that felt relatable. Pretty damning, commented Barth, considering the emphasis marketers put on 'connecting' with their audience. In response, McCain sensitively and accurately portrayed a diverse array of families in its 'We are family' campaign created with Adam&eve/DDB.
Another brand doing its bit to challenge gender roles in parenting is Dove, which petitioned to increase paid paternity leave in the US after it found that only 15% of fathers there have access to paid paternity leave – compared with the 30 weeks offered in Japan. The 2018 Dear Future Dads campaign opened up a conversation based on real people's perceptions of fatherhood, said Barth.
As for the depictions of family life as 'simple and beautiful' – parents are bombarded with images of bliss rather than 'parents frantically googling skin rashes or struggling to get a baby to latch while breastfeeding', said Barth – a survey by Frank About Women found that a third of new mothers said the experience was harder than they'd expected.
There's an expectation that the second you become a parent you know exactly how to do it. We wanted to break that myth and start some conversations that were more about the reality.
Cathy Kidd, CMO, WaterWipes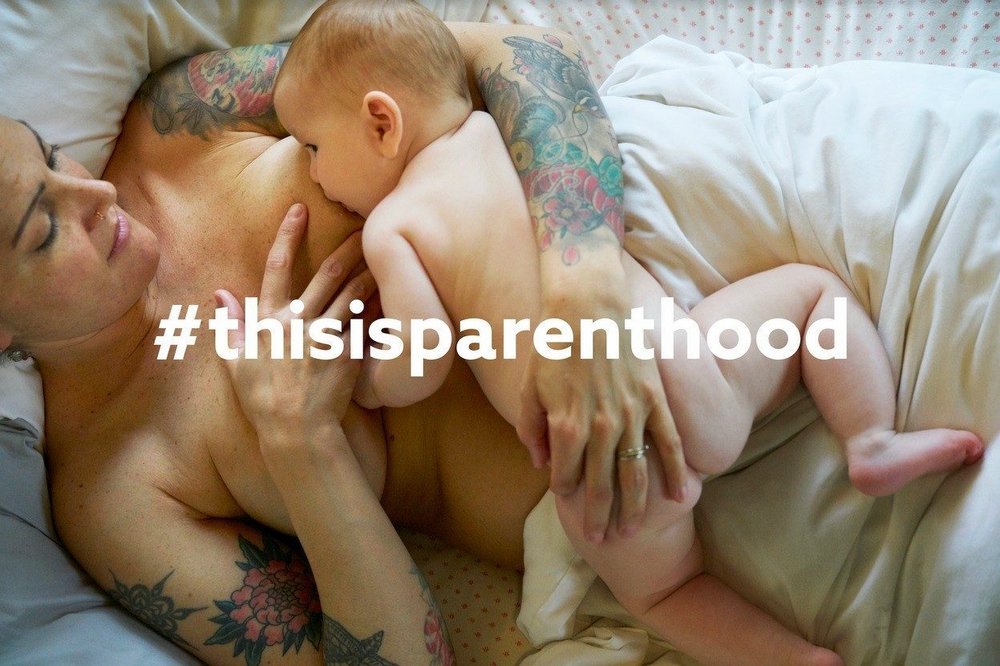 WaterWipes' #ThisIsParenthood campaign best exemplifies the power of smashing stereotypes. This category-defying creative, created by The Brooklyn Brothers, London, is founded in honesty. As the challenger brand's CMO, Cathy Kidd, explained: 'There's an expectation that the second you become a parent you know exactly how to do it. We wanted to break that myth and start some conversations that were more about the reality.' That honesty was rewarded with a 90% uplift in awareness and a 7% uplift in consideration.
Parents are increasingly turning to social media for guidance and are confronted with both heated debates over divisive topics and immaculate insta-moms', explained Barth. Some 80% of millennial mothers say they are 'striving to be perfect', according to BabyCenter. While this presents an opportunity for brands to step up, data from Ipsos Mori/Ketchum finds that 37% of parents find advice from brands 'unhelpful'.
The modern millennial parent is more interested in brands that are open and transparent about things, and don't lecture them on how to parent properly.
Nicole Kulwicki, Head of brand building, Heinz
Chinese baby milk formula brand JinLingGuan (JLG) aimed to solve this issue by teaming up with the leading smart speaker manufacturer in China, Xiaomi, to create the AI Baby Expert. The speakers were equipped to answer more than 1,200 questions, such as, 'How many times should I feed my baby?' and 'What position should my baby sleep in?' All answers were backed up by scientific research and none promoted JLG products.
The AI Baby Expert drove an estimated $2.2 million (RMB¥15 million) in sales, serving parents who were seeking permission to not be perfect. Or as Nicole Kulwicki, head of brand building at Heinz, put it: 'The modern millennial parent is more interested in brands that are open and transparent about things, and don't lecture them on how to parent properly.' Barth wrapped up with some takeouts for brands: reflect the reality of family life, recognise and share parents' real experiences, and offer support and advice instead of pressure to be perfect.
A father of twins, White agreed that one size definitely doesn't fit all when it comes to advertising to parents and families. Family lives are changing, said White, and families are facing different realities.
Covid-19 has only accelerated this change. With families spending more time at home juggling schooling, work and decision making, and alternative family forms on the rise, brands now need to abandon single notions of 'family' and instead offer choice.
What do families care about? 'Experiences,' said White. Trips away, meals out, TV subscriptions, toys and books – parents spend up to a quarter of their disposable income on entertaining their kids, so the opportunity for brands is enormous. BETC and Lego's Rebuild the World is a perfect example of a brand that 'is all about an experience,' said White. Lego builds loyalty through connection, not clicks and views.
Although there is a stereotype that says the fun ends when you have kids, said White, the growing popularity of family festivals says otherwise. When ITV2 and Virgin Media brought V Festival to families during lockdown with archive footage and interactive content, they nailed the combination of physical and digital content, White commented.
If brands want to connect, they're simply going to have to represent real life.
Mike White, CEO, Lively
Another cliché White was keen to throw out is that kids today are disconnected, distracted and careless with their future. Billie Eilish teamed up with Deutsche Telekom to highlight how Gen Z are using tech to connect and benefit society; Saatchi & Saatchi London created the campaign which turned the negative perception of Gen Z's tech usage on its head.
Finally, White returned to a stereotype of the heteronormative average family outlined earlier by Barth – the UK Office for National Statistics' (ONS) data shows 'there are 2.9 million lone-parent families, and same-sex couple families have grown more than 50% since 2015,' explained White. 'If brands want to connect, they're simply going to have to represent real life.' When Honey Maid's 2014 This Is Wholesome ad received backlash online for featuring same-sex couples, the snack brand responded by commissioning two artists to build a sculpture from print-outs of the negative comments that celebrated love in all forms.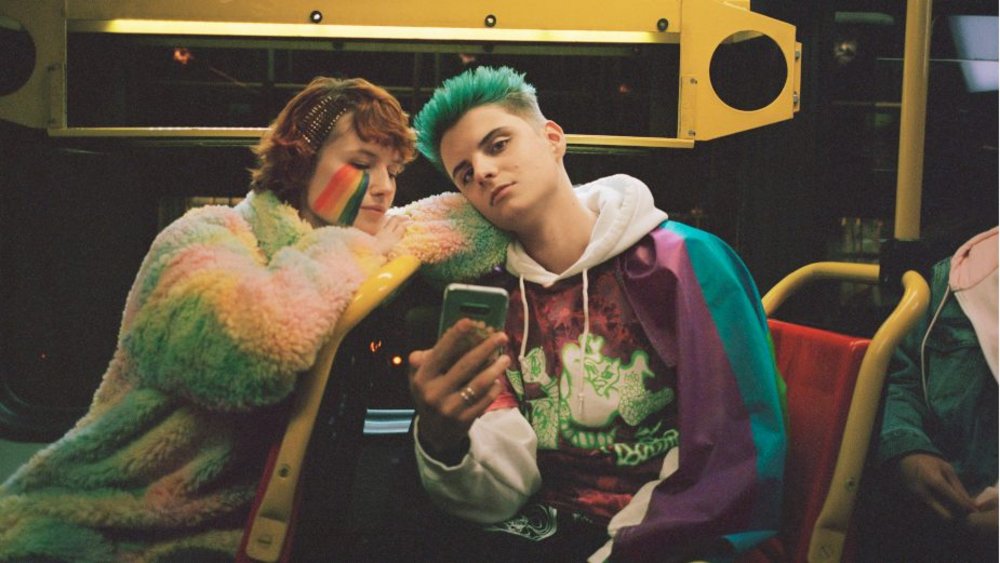 To conclude the session, White laid out some lessons for brands to learn in order to better reach and serve families.
Make an emotional connection
Reflect life
Represent life
Be trusted
Focus on insight to ensure you remain creative and unique
If you'd like to talk to Mike about how brands can create experiences that work for parents and families, you can reach him at [email protected]. You can also view the full Parenting & Families webinar for free here.
Like this article? Share with your network:
Want more Contagious thinking? 
/
Subscribe to the Contagious newsletter to receive a weekly dispatch of campaigns, opinions and research, curated for strategists, creatives and marketers.
Get our weekly newsletter 
/
Subscribe to the Contagious newsletter and stay up to date with creative news, marketing trends and cutting-edge research.