Promoted content
Phoebe O'Connell
/
2 October 2020
Smashing Stereotypes / Young Men 
/
In the latest instalment of our Smashing Stereotypes series we looked at stereotypes surrounding young men and shone a light on the brands that are pioneering more positive portrayals of manhood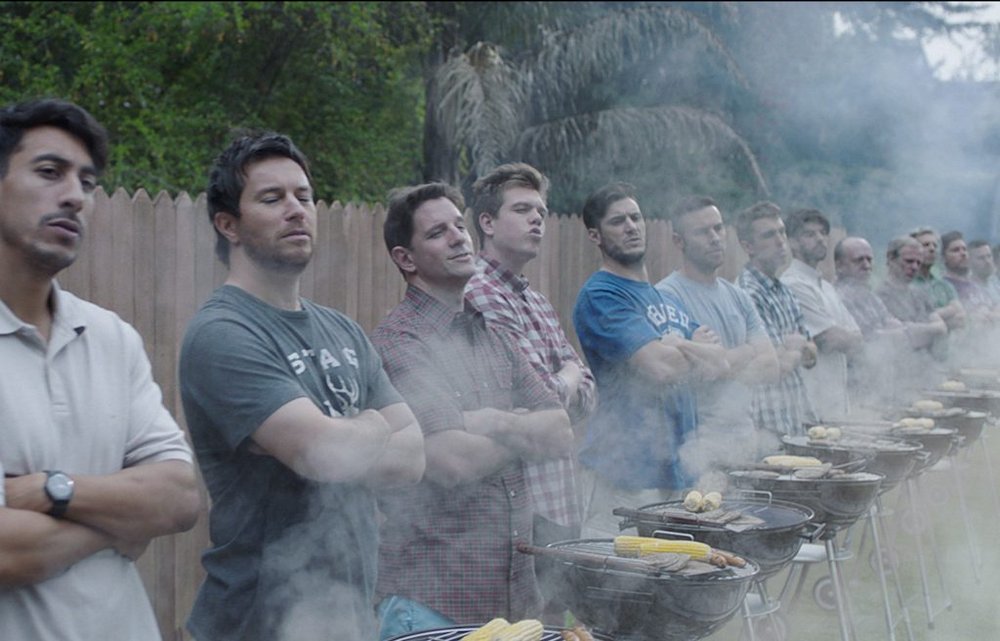 'What does it even mean to be a young man?' asked Lively co-founder (and young man) Mark Mitchell. From Mob Kitchen and PewdiePie, to Joe Sugg and Joe Wicks, 'Just look at all these different identities we're bombarded with.'
Contagious strategist Amelia Markham explored a few of those identities by highlighting some particularly pervasive male stereotypes: 'I bet without even thinking about it, you can all name three or four strongly held societal beliefs about young men.' Are they 'stupid and sex-obsessed' like the teenagers in American Pie? Or are they 'hard to reach' and 'ad-avoidant' as market researchers would have you believe?
She was quick to bust this second myth: 'Sure enough, men are watching less traditional TV than many other demographics,' she said. On average, according to a BARB survey, women in the UK watch 23 hours of TV a week, and men 20. 'But they make up for this by spending time online.' Men spend 44% more time watching videos on YouTube than women, while those aged between 18 and 34 make up more than half of the viewing audience for the top video streaming platforms.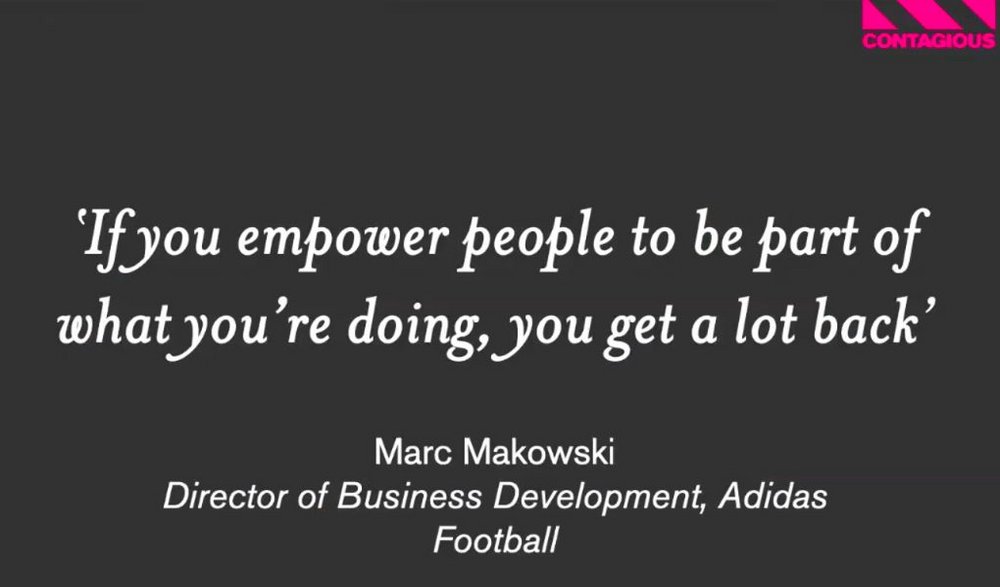 Not only are men listening to what brands have to say, 'they're sharing those messages with their network,' Markham said. A recent report by Engagement Labs found that 25- to 39-year-old men were in fact more likely to talk about brands than women; young men use their networks to give advice about products and services and have an average of 19 conversations about brands every day. A few years ago, Adidas found a way to leverage these 'conversation catalysts', turning superfans into co-creators with campaigns like Tango Squad and Glitch – which contributed to an annual sales increase of 18%.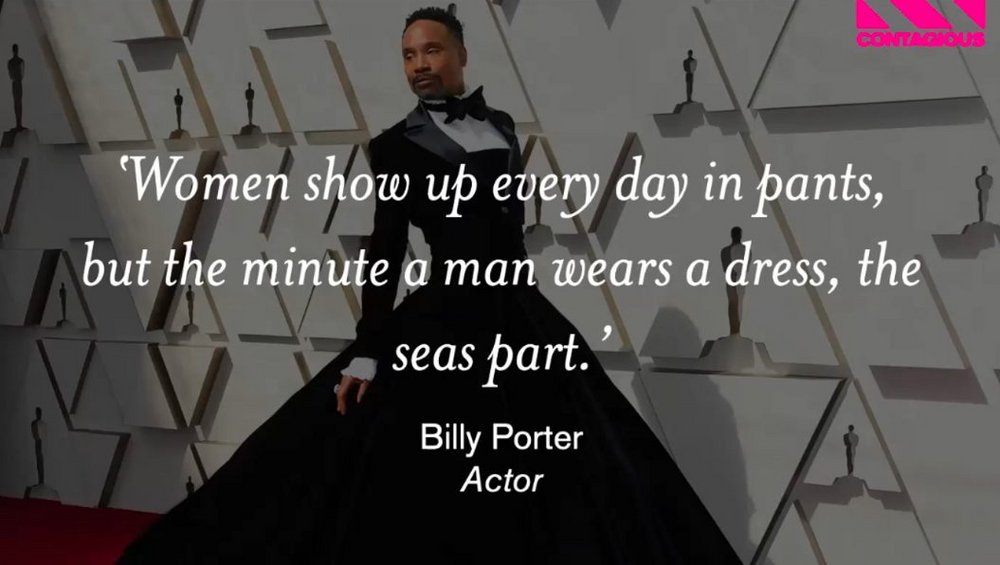 Another area ripe for stereotyping is manhood itself, said Markham. 'Men are told that they should look strong and smart, and that they should smell like sandalwood and sawdust.' While ads for expensive cologne and watches traditionally feature unattainable male physiques, today's modern male icons – like Timothée Chalamet and Harry Styles – represent a shift in perceived manliness. Their 'feminine features and a gender-fluid dress sense' are helping to deconstruct traditional notions of masculinity.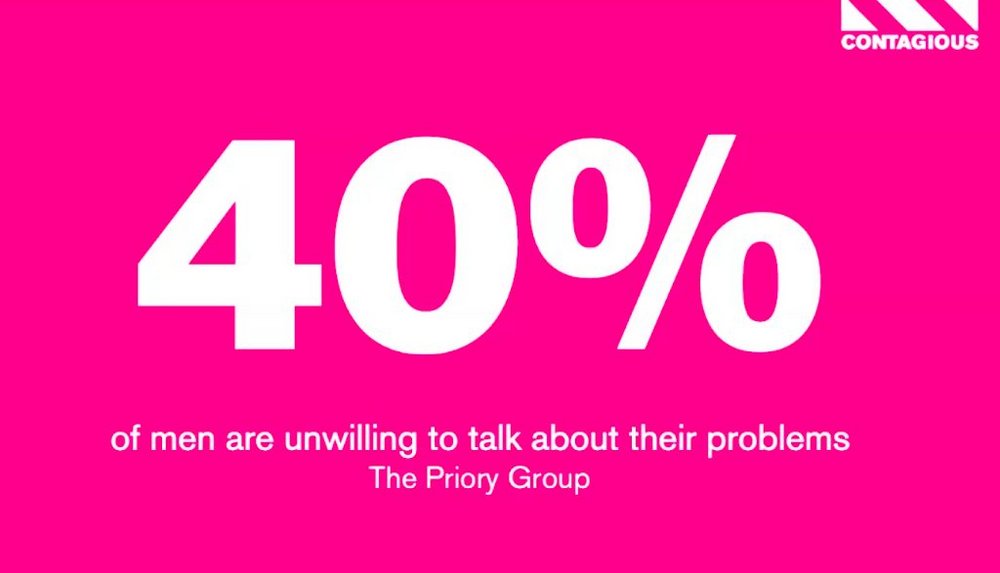 The list of stereotypes goes on, but the three Markham dismantled were that 'young men don't have feelings', 'young men are lazy', and 'young men don't care about how they look'. Shaving startup Harry's took a shot at the first myth last year with #IAmNotAfraid, featuring Harry Kane. The video series that followed, in which Kane spoke with a sports psychiatrist, challenged the outdated stigma around men's mental health. The British Army then tackled the 'slacker' stereotype in its Snowflake campaign, by reframing the potential of a young gamer. The campaign series resulted in a 78% increase in website visits and there were 1,000 more recruits than the previous year.
If Love Island has taught us anything, it's that young men spend a lot longer preening than some of us might have thought.
Amelia Markham, Contagious
Finally, 'if Love Island has taught us anything, it's that young men spend a lot longer preening than some of us might have thought,' said Markham. So much so, that the men's personal care category is forecast to reach $166bn in value by 2022. One brand cashing in on this market (while being mindful to not contribute to the pressure on men to conform to a certain body image) is men's healthcare brand, Manual, which launched its Men of Manual campaign to showcase realistic and varied male body types.
The takeaway is this, explained Markham: when targeting young men, ask yourself, are you reflecting the reality of modern masculinity? And are you acknowledging and helping to solve the problems of young men?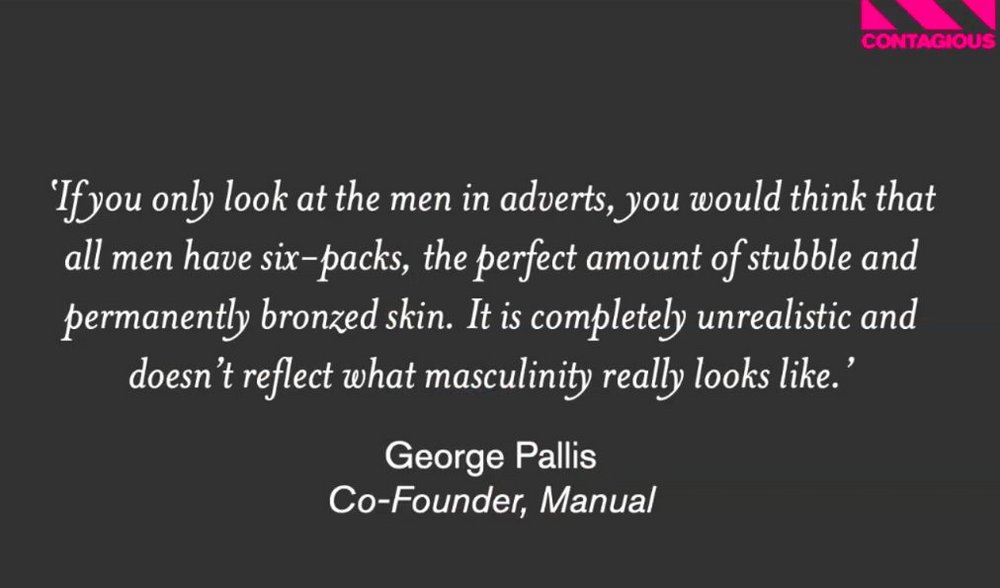 For Lively's co-founder Mark Mitchell, the decidedly non-stereotypical British artist, writer and broadcaster Grayson Perry is a perfect example of 'positive masculinity'. In line with this, the first stereotype Mitchell smashed for us was that 'boys don't cry'. When suicide is the biggest killer of men under 45, the harm caused by this cliché cannot be overstated. Love Island star Chis Hughes' 2017 collaboration with Topman on 'bottled water made from his own tears' (L'eau de Chris or 'ludicrous') encouraged men not to bottle their emotions up, said Mitchell, and used humour to tackle a serious topic.
Another stereotype Mitchell was keen to shatter is that men can't wear makeup. 'Men are redefining the beauty industry,' he said. Last year, W7 Cosmetics similarly delivered a serious message through a fun medium with its Here Come The Boys campaign, which harnessed the power of influencers to fight the stigma around male self-expression through makeup.
Boys are ambitious and motivated, but there is a distinct lack of role models… That's a hurdle.
Mark Mitchell, Lively
Yet another damaging cliché is that of young men and their attitudes towards education, said Mitchell. 'Boys have had worse exam results than girls for the last three decades. [...] But it's lazy of us to say that they can't be bothered. Boys are ambitious and motivated, but there is a distinct lack of role models… That's a hurdle.' UK artist Stormzy and his Penguin imprint Merky Books dedicated to a new generation of writers of fiction, non-fiction and poetry is a definitive move in the right direction.
What to make of all this? The brands that win the attention of young men are those that enable culture, speak to young men authentically, listen to and align with them, and promote self-expression, honesty and positive ideas around identity, said Mitchell.
Many of the Instagram influencers we featured in our talk got in touch, asked questions and helped shape the content of this presentation. It was a reminder that it's not enough for brands to simply say they want to engage, or to dictate the content. If brands really want to connect, they need to ask their audiences what they want – and most importantly, allow them to question you.
If you'd like to talk to Mark or Mike at Lively about how brands can use live marketing to target young men, you can reach them at [email protected]. You can also view the full Young Men webinar here.
Like this article? Share with your network:
Want more Contagious thinking? 
/
Subscribe to the Contagious newsletter to receive a weekly dispatch of campaigns, opinions and research, curated for strategists, creatives and marketers.
Get our weekly newsletter 
/
Subscribe to the Contagious newsletter and stay up to date with creative news, marketing trends and cutting-edge research.