Creativity
6 November 2017
The Most Contagious Campaigns of 2017: Part 1 of 4 
/
The very best work from across the globe this year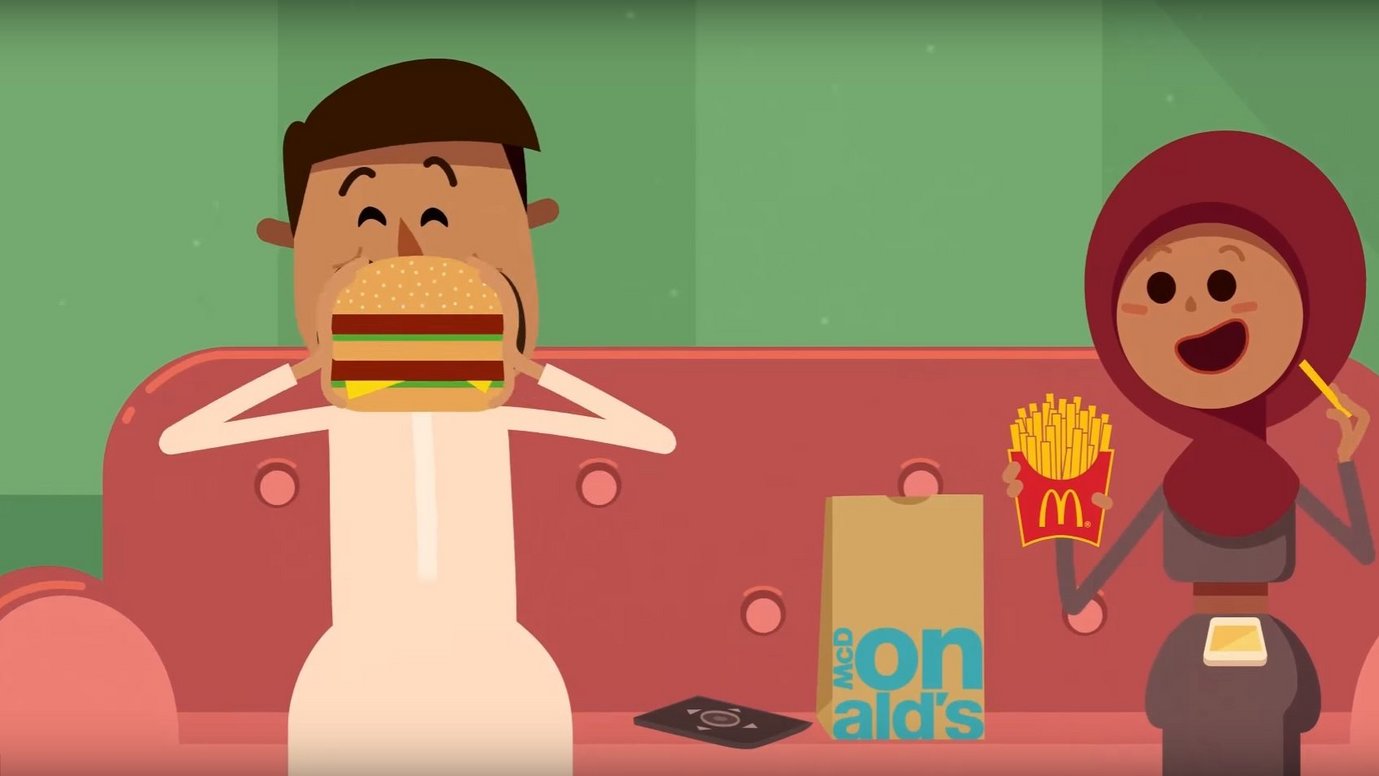 The Most Contagious Campaigns of 2017 shares the 25 pieces of work that our team judged as the most impactful, innovative and effective, released in the run up to our Most Contagious event.
If you'd like to join us on 6 December in London to find out how to win in 2018, tickets are available here.
Meanwhile, in no particular order, our campaigns of the year are…
Edeka: Vielfalt Jung von Matt/NEXT ALSTER, Hamburg 
/
Against a backdrop of travel bans and tensions over global immigration, it was a German supermarket that perfectly visualised the importance of ethnic diversity by clearing its shelves of foreign produce. Bold, clear and zeitgeist-nailingly good.
Coca-Cola: Your Jersey, Your Flag, FP7, Cairo 
/
Hostile brand rivalries are a fruitful dynamic for creative work. Particularly when one brand uses guerrilla tactics to undermine an official sponsor. Coca-Cola's Your Jersey, Your Flag had it all. To steal a march on Pepsi, which was sponsoring the Africa Cup of Nations, Coca-Cola had to find another route to secure mental availability among Egyptian football fans. It made patriotic football shirts and gave them away to any Egyptian willing to hand in the shirt of a foreign team. The brand inspired national pride, recording more than 100,000 jersey exchanges. It then used the material it had collected to make 1,000 blankets for the homeless.
Sleek Makeup: My Face. My Rules, Forsman & Bodenfors, Gothenburg 
/
'Sleek is and has always been an inclusive brand' F&B's account director Viktoria Wallner told us about the beauty brand founded originally for women of colour. So, for speaking out against makeup shaming, for putting real customers in their ad and for reflecting the true range of sexual diversity in its user base during a year of huge political and cultural division, Sleek earns a place on our list.
Sanlam: Uk'shona Kwelanga, King James Group, Cape Town 
/
At Contagious there's few things we like more than an unexpected answer to a brief. That's why we love Uk'shona Kwelanga. Upmarket financial services provider Sanlam wanted to advertise its funeral cover policies to the masses and King James suggested a WhatsApp soap opera, about a family struggling following the death of its patriarch. What could be more unexpected than that? Also, Sanlam reported a 146% increase in conversions after the campaign: a rare example of a soap opera with a happy plot twist.
McDonald's: Promoticon, TBWA\Raad, Dubai 
/
The best nudges are subtle but effective. McDonald's Promoticon was nothing more than an icon on the fast-food chain's McDelivery app, which changed into an image of a burger or fries, depending on what users could get for free with their order that day. But the results bordered astonishing. Downloads of the delivery app increased 80%, while the average number of orders through the app across the Middle East increased by 200%. In Kuwait, that figure was 400%. That's why we're Lovin' It.
U: Fresh Stories, TBWA\Paris 
/
Two of this year's trendiest topics, transparency and Snap Spectacles, came together in this radical campaign from French supermarket U. Instead of just using the specs as PR fodder, TBWA harnessed the ephemerality of Snapchat Stories at the height of their popularity to effectively prove how fresh U's fish was.
United States Postal Service: Smart Blue Boxes, MRM/McCann, New York 
/
USPS earns its spot for using its existing assets – the humble postbox – as a point of innovation and interaction. A combination of AI and voice-activation transform its 152,000 mailboxes into Smart Blue Boxes. The solar-powered boxes can now talk, listen, weigh and facilitate transactions, cutting out the need for stamps. A great way to see a business using its legacy assets to drive its digital transformation.
TV 2: All that we share, &Co, Copenhagen 
/
Traditional ads for traditional TV stations seldom make the cut at Contagious, but TV 2's All that we share spot nailed our need for human warmth and connection in the frigid depths of Trump's winter of misanthropic discontent. When The Donald announced his Travel Ban on January 27 – yes, that's International Holocaust Remembrance Day! – the English-language spot was posted on YouTube. It asked its target audience of 5.7m Danes to look beyond their assumptions about others, but touched a nerve with people everywhere. Six million shares and over 250 million organic views later, it still feels like a necessary reminder to always ask the right questions.
Pedigree: Child Replacement Programme, Colenso BBDO, Auckland 
/
Pedigree believes empty nesters should adopt a pup instead of whining over their children's move away from home. To help in the process, the pet care brand let parents find the pooch equivalent of their child based on gender, activity levels and how social they are. It then showed them local dogs available for adoption, which, unlike their kids, will never be accepted into university or have to move out of town for a new job. And it struck a nerve, increasing not only sales for the brand by 16%, according to the agency, but also increasing enquiries to dog shelters linked to by the campaign microsite by 824%.
Velocity, Virgin Australia: The Billion Point Giveaway, CHE Proximity, Sydney 
/
This campaign mastered funny bitesize content, reinvigorated a tired annual offer and – most important of all – earned Virgin Australia's Velocity frequent flyer programme a 60% increase in revenue year-on-year. Not bad for a campaign based around a mistake 😉.
Contagious thinking delivered to your inbox 
/
Subscribe to the Contagious weekly newsletter and stay up to date with creative news, marketing trends and cutting-edge research.