Creativity
15 November 2018
The Most Contagious Campaigns of 2018: Part 1 
/
We've made a list and checked it more than twice, and we're bringing you the best campaigns of the year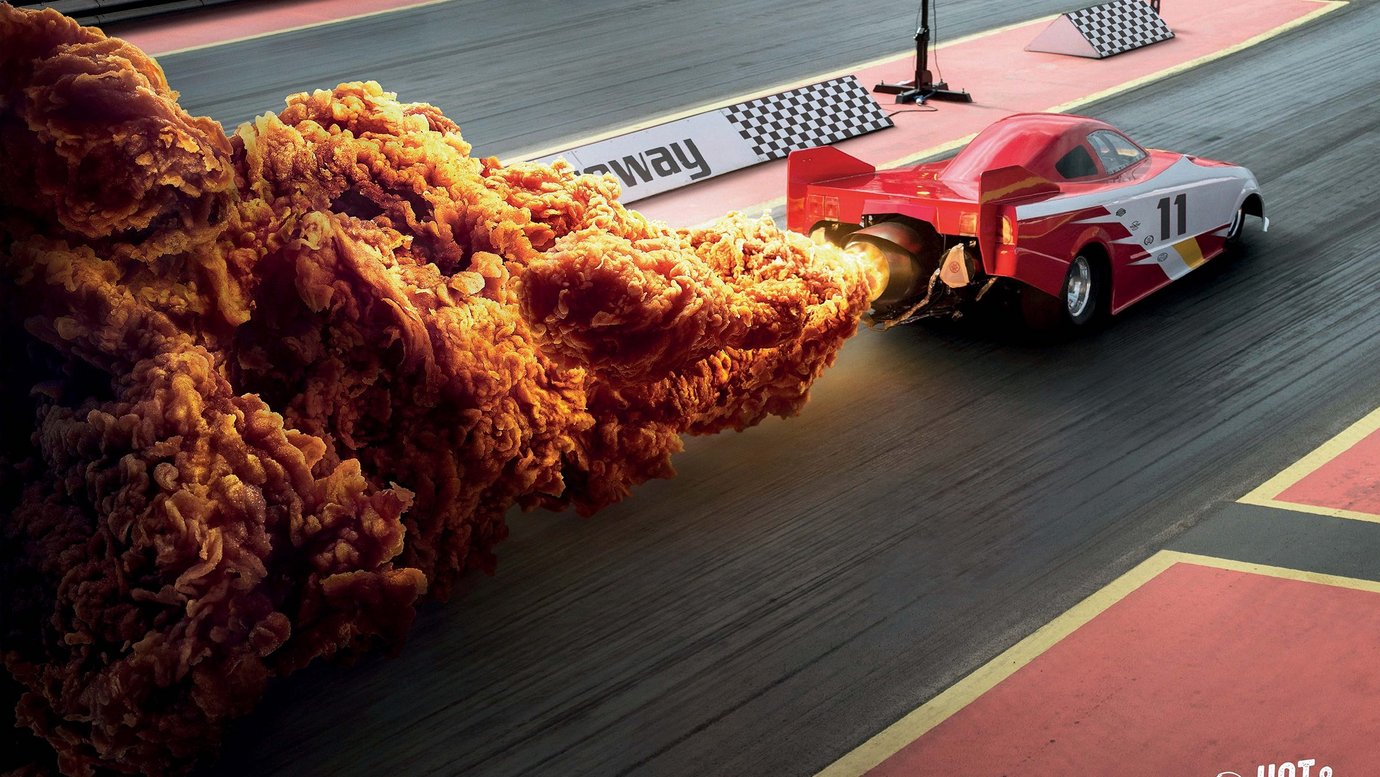 Throughout the year we at Contagious look at tens of thousands of advertising campaigns. Some of them make us laugh, some of them make us cry a little, and a few of them make us think that maybe we should give communism a try. But only a tiny percentage of these campaigns make it onto our I/O platform, a veritable treasure trove of the most impressive and most instructive examples of commercial creativity.
So this should give you an idea of what it means to be on our list of the 25 Most Contagious Campaigns of 2018. Out of the tens of thousands of ads that we watch and critique, these are the ones that we've judged to be the smartest and most creative of the lot. We'll bring these to you in no particular order of favour in a series of five blog posts over the next five weeks. No shiny hunks of metal, no comedians paid our annual salary for an evening's work, just a list. Here's the first installment.
Nike / Juntas Imparables (Unstoppable Together)
This autumn, Nike invited women in Mexico to form teams of four and track their exercise through the brand's training apps. Each squad member could do a different sport or exercise, as long as she logged her minutes in the app to measure the group's overall efforts. As part of the Juntas Imparables (Unstoppable Together) challenge, each team was added to a WhatsApp chat group, connecting them to a Nike representative who coached them throughout. The group that logged the most minutes over the six weeks won a year's Nike sponsorship. The campaign weaponised Nike's audience to recruit new app users or customers. The brand only had to motivate one fan to sign up to challenge, then they could take care of getting three of their friends on board. The brand also worked with Wieden & Kennedy, Portland, to produce a kickass film to promote the campaign. So, yeah: this gets our vote.
Skittles / The Most Exclusive Ad
For this year's Super Bowl, Skittles created an ad with a twist: it would only be shown to one person. Ever. The lucky fan was Californian teenager Marcos Menendez. The brand live-streamed his reaction to the film and interviewed him about it afterwards, but never revealed the actual footage. The Most Exclusive Ad starred Friends actor David Schwimmer and was created with DDB North America. According to the agency, the campaign resulted in a 7% sales increase for Skittles and it also won a Gold Lion in Brand Experience & Activation at Cannes. As the most viewed TV event of the year, the Super Bowl enables advertisers to get their message across to more people than any other media opportunity. In its typically cheeky and irreverent style, Skittles subverted the set up by deliberately limiting viewership to one person. This unexpected move ultimately earned the brand more media attention, and probably respect, than a traditional Super Bowl ad placement would have.
Contagious I/O subscribers can read our interview with DDB North America, here.
Tide / It's a Tide Ad
Another stand out campaign of the 2018 Super Bowl demonstrated that even functional products like laundry detergent can be absurdly funny. Executed by Saatchi & Saatchi New York, It's a Tide Ad saw Tide humorously claim ownership of all clean clothes, wherever they appear. The brand did this by parodying advertising tropes and asking viewers to acknowledge the plain fact that most ads feature people in immaculately clean clothes. The message: if you're seeing clean clothes, you're seeing an endorsement of Tide. Laundry detergents have similar brand messages and it can be hard to stand out – even more so on packed supermarket shelves. The genius of It's a Tide Ad was that it managed to achieve salience and differentiation by encouraging viewers to see all ads in Tide-centric way. And it did this during the Super Bowl, one of advertising's biggest stages. Meanwhile, the brand reported a 35% sales increase as a result of the campaign.
Contagious I/O subscribers can read our interview with Saatchi & Saatchi, here.
Lacoste / Save Our Species
Earlier this year Lacoste did exactly what the Marketing 101 handbook tells you not to: it got rid of its most distinctive asset. Working with BETC Paris, the sportswear brand removed its crocodile logo from a limited edition run of polo tops and replaced it with endangered animals. The risk paid off. By sacrificing its icon in favour of lesser-known creatures, Lacoste turned a simple CSR effort into an authentic and hugely PR-able campaign. As well as being shared 600,000 times, generating 1.2 million impressions and €9.9m ($11.6m) of earned media, 76% of online sales were to new customers. Oh, and all 1,775 of the shirts sold out within 24 hours. The fascinating thing about this campaign is that it raised the profile of the Lacoste logo by getting rid of it completely. 'The brief from the client was more about the icon,' Bertille Toledano, co-president at BETC Paris, told us in an interview. 'They wanted us to find a way to talk more about the crocodile.'
Contagious I/O subscribers can read the whole interview with BETC Paris, here.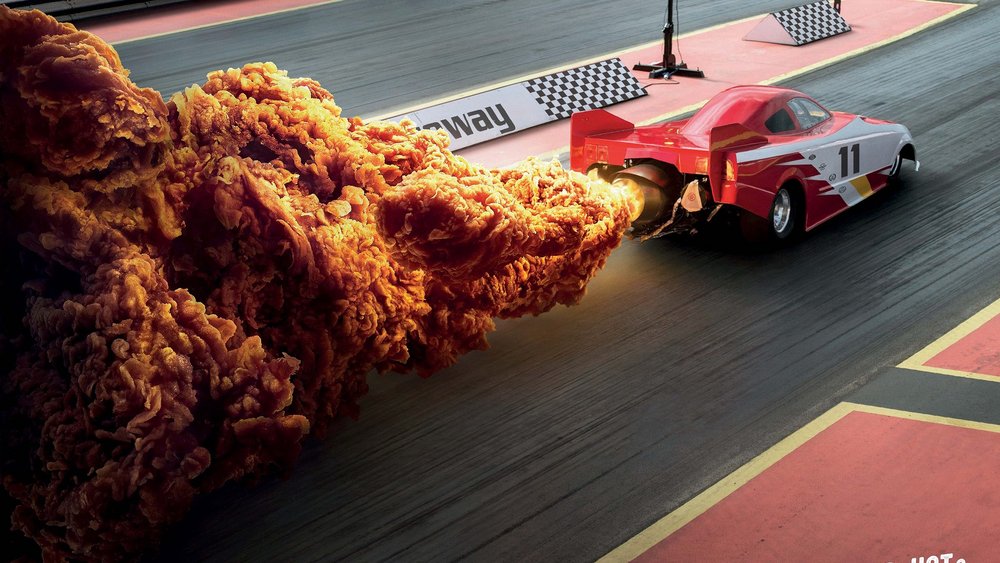 KFC / Hot & Spicy
There's never been a more relevant time to use the phrase: 'A picture's worth 1,000 words.'
These print ads are astonishing. KFC worked with Ogilvy Hong Kong to sub its hot and spicy chicken wings in for bursts of fire, and the results really speak for themselves. As well as being printed in magazines, these explosive ads also appeared on the walls and paper tray liners of KFC restaurants in Hong Kong – giving the oft-depressing fast-food haunts a bit more life and energy. We rarely cover print ads at Contagious on creative merit alone, they need to have a strategic angle. Here, KFC has kept its brand and product front and centre, following the word of How Brands Grow to a tee. There's no doubt that these are KFC ads. And that's something Jenni Romaniuk, co-author of How Brands Grow 2, pinpointed as a non-negotiable when we interviewed her a few years ago. 'When it comes to the brand, it is a marketer's job to make sure that there is no question about what an ad is for,' she said. 'If the audience has to ask, you have a problem.' No problems here.
If you want more analysis of the year's best creativity and most important trends, book a ticket for Most Contagious. This must-attend event on 6 December crams a year's worth of insights, trends and technology into a single day to help brands and agencies create work that's fit for the future. If you're looking for the inspiration to help you steal a competitive advantage, click here.
Download the Most Contagious 2018 report here 
/
Want more Contagious thinking? 
/
Subscribe to the Contagious newsletter to receive a weekly dispatch of campaigns, opinions and research, curated for strategists, creatives and marketers.
Contagious thinking delivered to your inbox 
/
Subscribe to the Contagious weekly newsletter and stay up to date with creative news, marketing trends and cutting-edge research.