Promoted content
8 June 2021
Unlocked and ready to shop 
/
Lockdown made it harder for Brits to get their fashion fix; YouGov has the data on a group of shoppers desperate to get back onto the high street.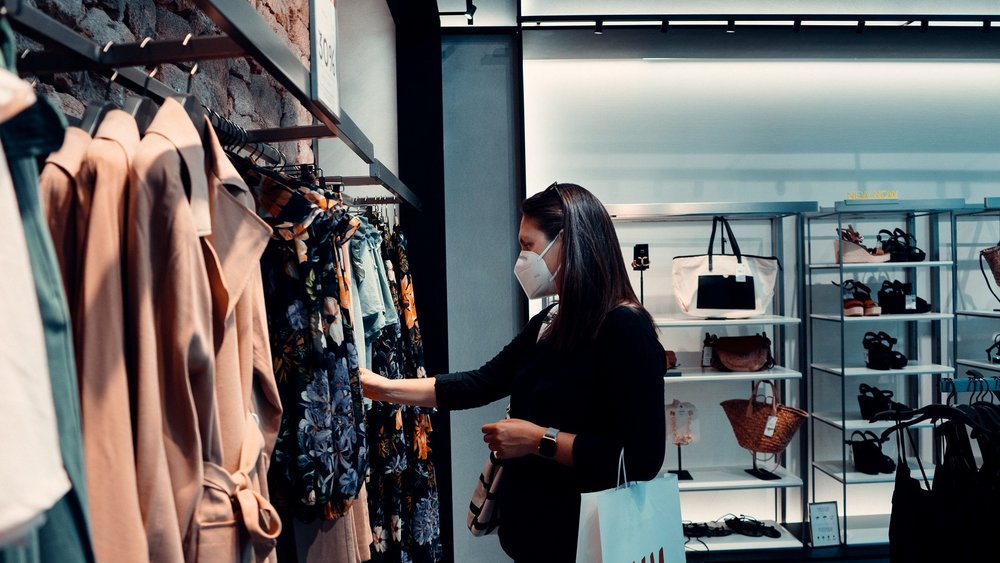 The UK high street is a way of life for fashion fans, according to Amelia Brophy, YouGov's head of account management, UK, and they are clamouring to get back in stores now that lockdown has eased.
But who are these customers and how can retailers market to them in a way that grabs their attention?
Brophy shared answers from YouGov's International Omni-Channel Retail Report 2021 during Contagious' live-stream presentation on the best retail marketing from around the world on 26 May.
According to YouGov's deep dive into retail trends, the group of shoppers keen to return to bricks and mortar stores to buy clothes skew female (64%) and towards the ABC1 social demographic group (also 64%).
And perhaps most obvious of all, they spend more on clothes than the general population. YouGov found that 30% of this demographic spent between £76 and £150 on clothes for themselves within the past three months, compared with just 16% of the general population.
This group also tends to be active on social media, with 76% regularly using Facebook (compared with 70% of the general population), 36% regularly using Twitter (compared with 33% of the general population) and 42% regularly using Instagram (compared with 36% of the general population).
But, says Brophy, these shoppers can also be reached through traditional media, and 33% of the group read broadsheet newspapers, compared with just 27% of the general population.
And while this group prioritises quality over price at times (with 79% saying they don't mind paying extra for quality goods), they are also partial to promotions, with 44% having redeemed a deal recently – 10 percentage points higher than among the control group.
For brands wishing to target this group, Brophy had good news: they are more likely than the norm (30% vs. 26%) to agree that advertising helps them choose what to buy.
They were also more likely than the control sample (50% compared with 43%) to agree with the statement, 'If a brand expresses a view I agree with in ads, I'm more likely to buy from that brand.'
Related to this view, 44% of the demographic said that they liked it when brands were willing to get involved with social issues, compared with 38% of the general population.
'So when you think about the content that can reach out and connect with these folks,' concluded Brophy, these stats and insights can provide starting points 'for what brands can talk about that will particularly resonate with this consumer group.'
To download the full findings from YouGov's International Omni-Channel Retail Report 2021: Shopping in the pandemic and the implications for the future click here.
Like this article? Share with your network:
Want more Contagious thinking? 
/
Subscribe to the Contagious newsletter to receive a weekly dispatch of campaigns, opinions and research, curated for strategists, creatives and marketers.
Get our weekly newsletter 
/
Subscribe to the Contagious newsletter and stay up to date with creative news, marketing trends and cutting-edge research.