Promoted content
22 September 2021
Why Candour was king at Cannes 
/
Contagious and Clear Channel delivered a talk on some of the biggest trends from this year's Cannes Lions festival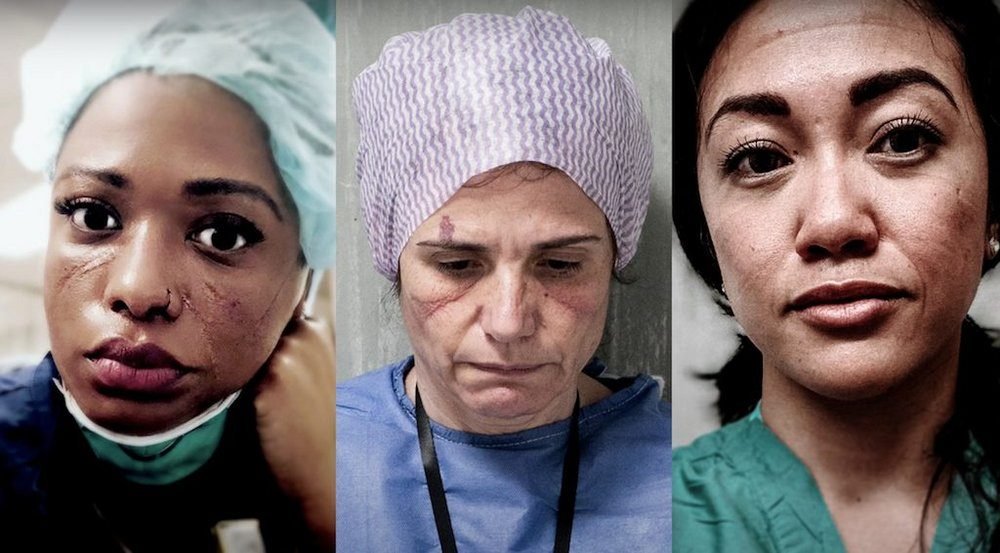 Candour was king at the 2021 Cannes Lions International Festival of Creativity, according to Contagious co-founder Paul Kemp-Robertson.
Kemp-Robertson was speaking at MediaCom's Transformation Week event to explain five major trends Contagious had observed at this year's advertising awards show.
The session was delivered in conjunction with outdoor advertising company Clear Channel. UK sales director Mark Smith explained Clear Channel's mission to be at 'the forefront of driving change and shaping the future of media [...] across all channels' and introduced Kemp Robertson's talk, called Get Real Or Go Home.
The first trend was Inclusivity For Impact, which describes how brands sought to make a tangible difference to the lives of select groups of people, rather than pay lip service to broad problems, like inequality or prejudice.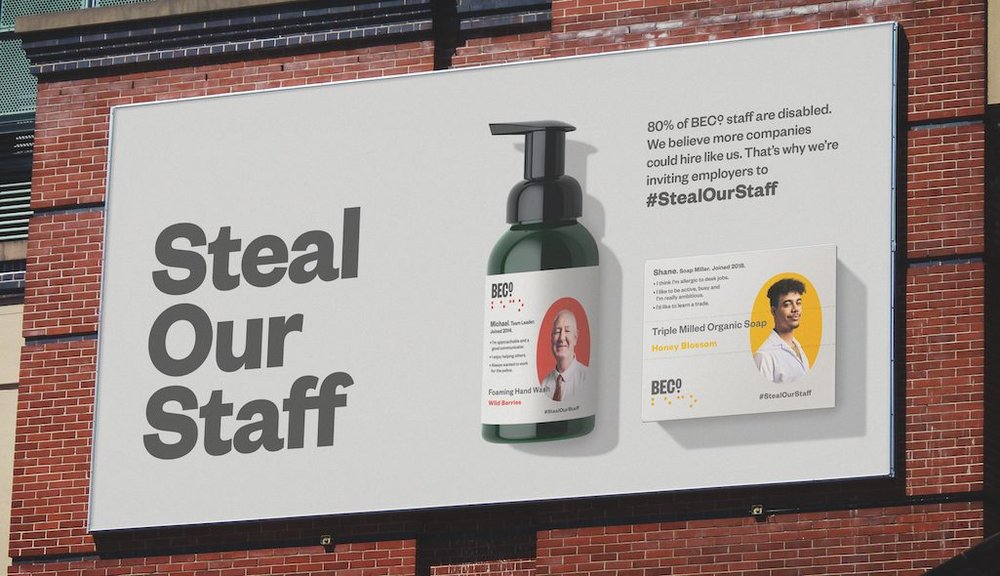 Beco's #StealOurStaff campaign, which won a Health & Wellness Grand Prix at Cannes as well a Clear Channel Outdoor Media Award, embraced this philosophy wholeheartedly. The social enterprise put the CVs of its disabled staff on packaging and billboards, and exhorted other businesses to poach them, as part of a campaign to challenge ableist hiring attitudes.
Campaigns like Beco's are an opportunity for marketers to make a better world through marginal gains, said Kemp-Robertson. If organisations focus on improving people's lives in areas related to their brand or product, these localised changes will ladder up to broader societal progress.
The second trend was called Mousetrap Marketing, which is a reference to a line written by Saki: 'In baiting a mousetrap with cheese, always leave room for the mouse'.
Kemp-Robertson explained that this trend referred to work where the consumer was not a passive receiver of a message but an integral cog in the campaign.
For instance, Michelob in the US asked basketball fans to buy a bottle of its beer and scan it for the chance to appear on stadium screens as part of a virtual crowd during NBA games.
The campaign, which helped drive a 32% sales spike of the beer, lived and died on the participation of customers, said Kemp-Robertson.
Similarly, Reddit bought a five-second Super Bowl ad and filled it with a long-copy ad that was impossible to read during the ad's blink-and-you-miss-it appearance. Instead, the website used intrigue to compel customers to pause their screen or seek a recording and digest the brand's entire message.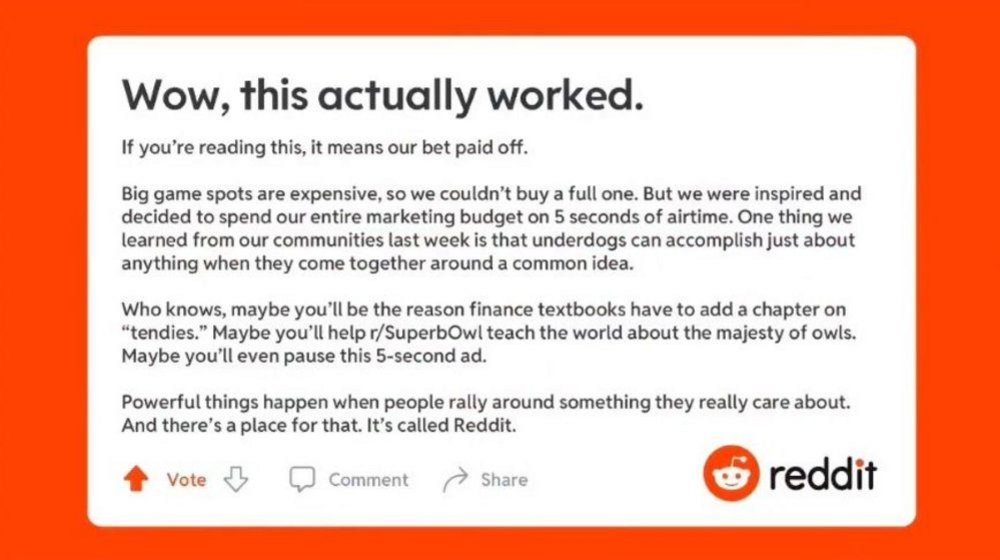 Reed Collins, chief creative officer at Ogilvy APAC and president of the direct jury, summed up Mousetrap Marketing when he said: 'You're arming people as much as focusing on them. You're giving them the freedom to augment [a brand's message], mix it up and amplify it in their own way.'
Susan Credle, chief creative officer at FCB Global and president of the titanium jury at Cannes this year, also tapped into a trend when she said: 'Brands are stepping up and saying "If institutions are not going to tackle these problems, maybe we have to."'
Credle's comments alluded to what Contagious dubbed 'Reactive Brands', which was brands behaving almost like NGOs (non-governmental organisations) to apply quick fixes to problems.
No campaign encapsulated this approach better than Heineken's Shutter Ads, which won an Outdoor Grand Prix. The brand turned the shutters of bars forced to close during the pandemic into outdoor media, and filled them with ads for its beer. In doing so they gave the owners an income when they had no other cash coming in.
The climate crisis has no quick fix, but Sustainability was another clear trend among the winners at Cannes this year. There is but a small window of opportunity to reset the future, said Kemp-Robertson, what can brands do to encourage mass behaviour change?
Well, one of those things is to dispel myths about sustainable technology, which Renault did with a three-year experiment involving its Zoe electric car. The auto manufacturer gave every household in a small French village their own Zoe and then made a documentary about how practical the vehicles were, even for a community in a mountainous region far from amenities.
It was a 'no-drama dramatisation' of a product's benefits, said Kemp-Robertson, and won a Grand Prix in the outdoor category at Cannes, as well as helping to make the Zoe Europe's number-one electric vehicle.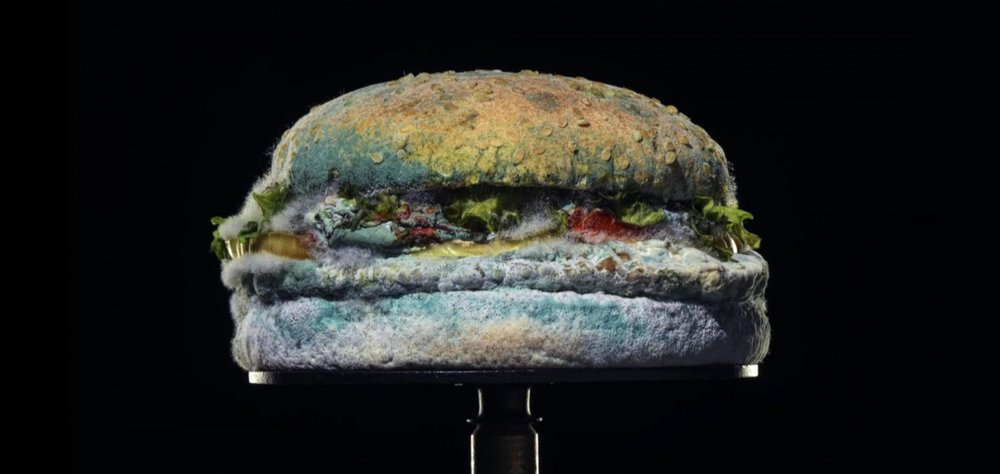 But while the ad industry loves to talk about clever campaigns winning at Cannes, it seemed the smartest course of action this year was 'to tell the truth, the whole truth and nothing but the truth,' said Kemp-Robertson. 'Because in an industry that's built its reputation on selling a dream the easiest way to stand out is serving up a healthy dose of reality.'
Burger King's Moldy Whopper, which showed one of its sandwiches in a state of decay to promote its natural ingredients, was a prime example. As was Dove's Courage Is Beautiful campaign, which presented stark images of doctors and nurses looking exhausted from fighting the pandemic.Concluding, Kemp-Robertson explained that while advertising's goal is always to sell more product, the most highly-awarded work at Cannes this year demonstrated that, for now at least, the best way to do that may be to 'recognise the unvarnished truth of people's lives'. In short: get real or go home.
Contagious thinking delivered to your inbox 
/
Subscribe to the Contagious weekly newsletter and stay up to date with creative news, marketing trends and cutting-edge research.