About Us & Contact
Find out about what we do here at Contagious and how our intelligence service helps ad agencies and brands deliver more creative, innovative and effective marketing.
We believe that creativity wins. In fact, when it comes to successful marketing, creativity kicks the living crap out of non-creative work. It's that simple.
And we believe that the best brands and campaigns are the ones that people feel compelled to talk about. The ones that earn a place in people's lives by being useful, relevant or entertaining.
But achieving that isn't easy. So that's where we come in.
Contagious is a creative and strategic intelligence service that helps ad agencies and brands deliver more creative, innovative and effective marketing.
We do that by providing inspiration and practical insights based on our interrogation of the world's most exceptional campaigns and disruptive trends.
We help people learn from the best so they can make the best.
Our intelligence is delivered remotely, through our online tool and award-winning magazine, and in person, through our events and advisory service.
When some of the world's biggest brands and ad agencies need to raise their creative bar, develop more compelling strategies, brief more effectively or get to grips with emerging technologies, Contagious is their first port of call.
Contagious is for marketers seeking a competitive edge through creativity and innovation.
Have you got it yet?
To find out a little more about the history of Contagious click here
Chat to us 
/
Not seeing what you need? Feeling the need to talk to a real person?
Drop us a line and we'll get back as soon as we can.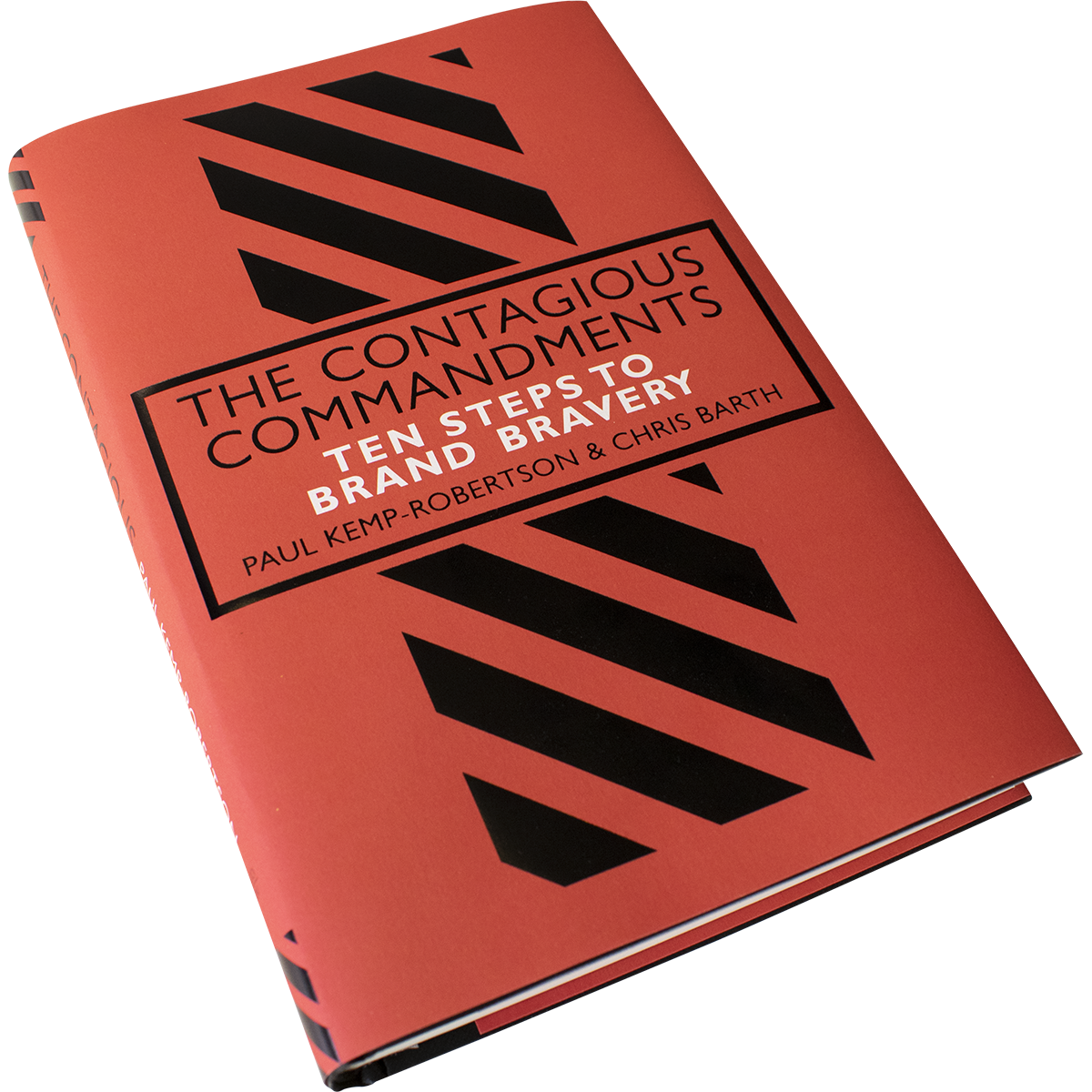 The Contagious Commandments / Ten Steps To Brand Bravery
Ten rules to ignite exceptional ideas. Honed over the ad industry's most intense period of disruption, The Contagious Commandments is a practical guide to creating infectious marketing.