Campaign of the Week
24 September 2019
Burger King ditches plastic toys for eco-conscious campaign 
/
Fast food giant reduces plastic pollution and rewards customers with upcyling initiative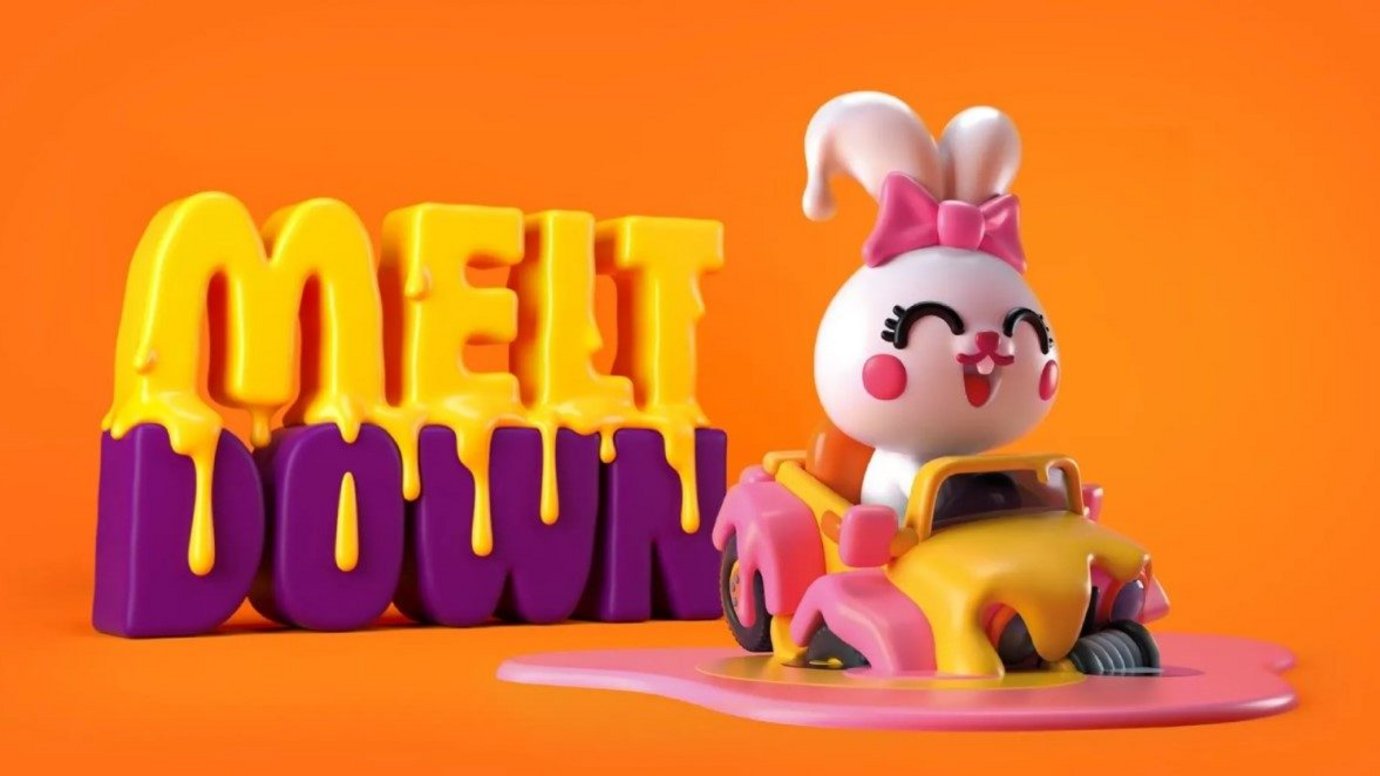 ​This story originally appeared on Contagious I/O, our online intelligence tool. To find out more click here.
Burger King has pledged to remove plastic toys from its kids meals in 500 restaurants across the UK. In a campaign called The Meltdown, the brand is inviting customers to donate unwanted meal toys to be melted down and recycled into longer-lasting play areas.
Customers who do so between 19 and 30 September will receive a free King Junior meal with any purchase of an adult meal. Burger King will be putting donation bins in all of its UK restaurants and is accepting toys given away with King Junior meals, as well as those found in its competitors' kids meals, or in cereal boxes and magazines.
According to the brand, the toys will then be collected, cleaned, separated and melted down, saving an estimated 320 tonnes of single-use plastic every year. Burger King has partnered with Pentatonic, a Berlin upcycling company, to turn the melted down plastic into restaurant trays, play areas and other things.
The Meltdown was created with agency Jones Knowles Ritchie, London. Burger King is promoting the campaign with special edition sticker sheets, crowns, King Junior Meal boxes and with a sculpture of a giant melting toy, made from entirely recycled materials, on London's Southbank.
Beep Beep (pictured below) the Jeep-driving bunny is one of a cast of toys created especially for the campaign. In a press release, Stephen McDavid, creative director at Jones Knowles Ritchie, said: 'To capture attention, we needed to create a campaign identity that was as big and bold as the toys we would be collecting, although it originally felt strange to create something we knew we would ultimately melt.'
The chain's UK flagship branch in Leicester Square, London will also be redesigned to reflect the campaign visuals, including special edition packaging and staff uniforms.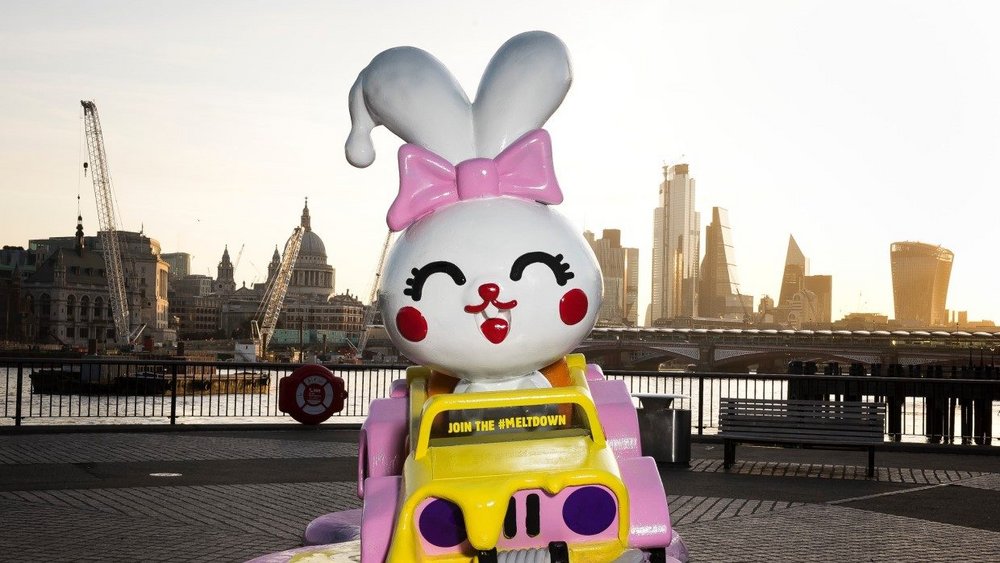 Contagious Insight 
/
Problematic plastics / The EU ban on single-use plastics (approved by European Parliament last October) and the increase in public awareness of plastic pollution (see Contagious' Problematic Plastics trend from May this year) makes this initiative an obvious and necessary step for Burger King.
On its website, the brand describes the three facets of its plastic policy: to reduce the use of plastic packaging in the first place and, where it is used, to use as much recycled material as possible. Burger King says it has also committed to ensuring that by 2025, its packaging is 100% reusable, recyclable or compostable. CMO Fernando Machado said in a statement: 'Work is currently underway across all of our markets to look at how we can completely move away from non biodegradable plastic toys by 2025.'
Trolling McDonald's / Burger King's aspirations are noble but it wouldn't be a Burger King campaign without taking a dig at rival McDonald's.
Both the campaign video visuals (look out for the familiar yellow 'M' and Ronald McDonald look-alike toy) and the fact that customers can take their unwanted McDonald's toys to be melted down seem to make the point that Burger King is more committed to plastic reduction than its rival. On the surface of it, it does appear that McDonald's has played it safe, by reportedly planning a trial offering parents the choice between a book or a toy, rather than banning toys outright, so as not to rob children of their fun. Burger King's initiative was announced hours after McDonald's released its own plans to let customers swap a toy for a sachet of fruit, reports the BBC.
Both of these moves come after two sisters aged seven and nine, from Hampshire, England, launched a Change.org petition calling for Burger King and McDonald's to 'think of the environment and stop giving plastic toys with their kids meals'. At the time of writing, the petition has over 500,000 signatures.
Burger King's action is probably a riskier business decision (will kids opt for a Happy Meal with a toy rather than a King Junior meal with no toy?) but it makes a stronger statement. It's also worth pointing out that the fun isn't over – old toys will be melted down into play areas that will keep children entertained for more than a few days.
This story originally appeared on Contagious I/O, our online intelligence tool. To find out more click here.
Like this article? Share with your network:
Want more Contagious thinking? 
/
Subscribe to the Contagious newsletter to receive a weekly dispatch of campaigns, opinions and research, curated for strategists, creatives and marketers.
Get our weekly newsletter 
/
Subscribe to the Contagious newsletter and stay up to date with creative news, marketing trends and cutting-edge research.