Campaign of the Week
3 December 2018
Campaign of the Week: Ruavieja, Tenemos Que Vernos Mas 
/
Liquor brand reminds friends that time together is precious in stark Christmas campaign. From Contagious I/O.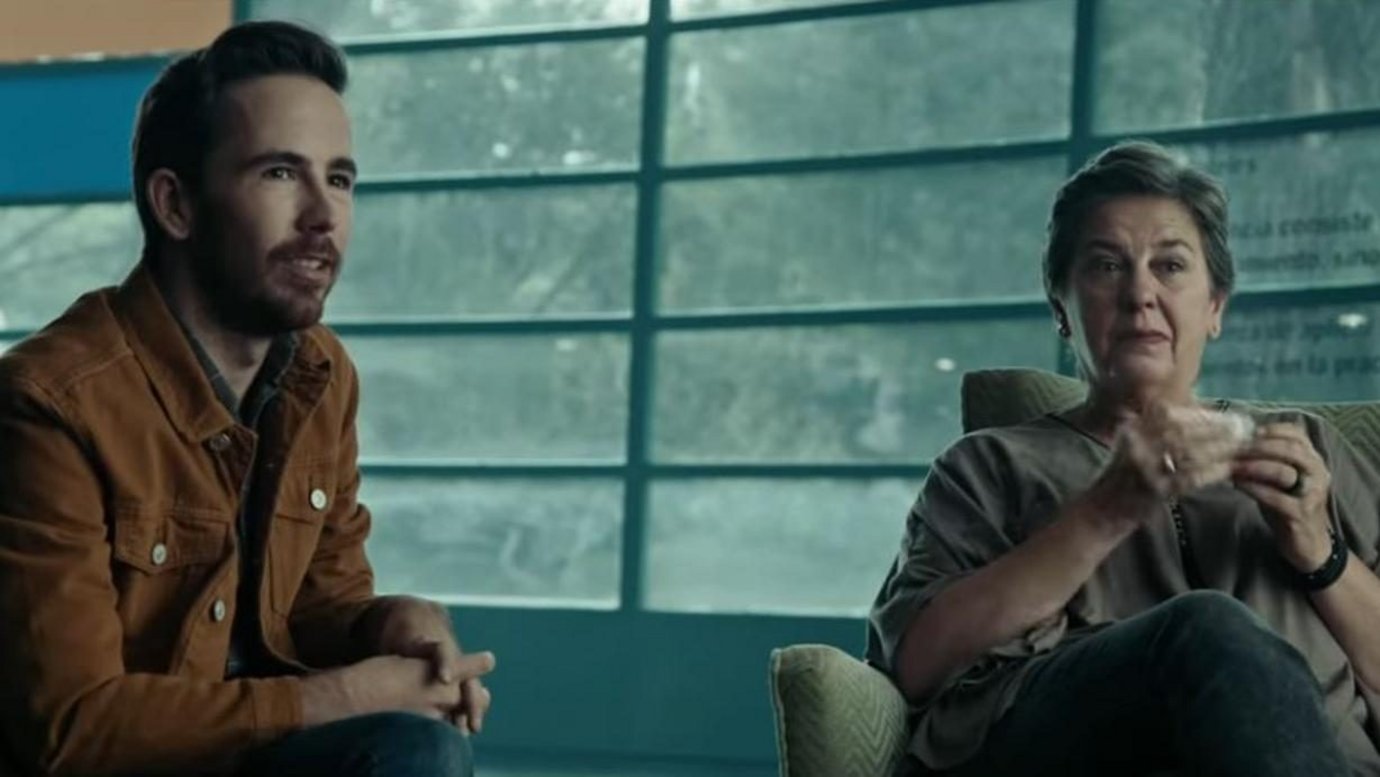 A Spanish liquor brand is moving people to tears with a Christmas campaign that reminds them how little time they have left to spend with those they love.
Ruavieja's seasonal campaign is called Tenemos Que Vernos Mas (We Have To See More Of Each Other) and was created by Leo Burnett, Madrid.
The campaign is led by a four-minute online film that is framed like a social experiment. Friends and family members are asked about their relationship, how often they see each other and their respective ages. The interviewer then uses this information to calculate how much time they will spend together before (statistically) one of them will die. When the answers are revealed in days and hours many of the participants are shocked and begin to cry.
At the end, the ad then juxtaposes the time people typically have left to spend with loved ones with how long they will spend doing meaningless activities. For instance, over a 40-year period, people on average spend six years watching TV and eight years on the internet (admittedly, the internet figure could also encompass communicating with loved ones), according to the ad.
Ruavieja has also created a website where users can enter their details and see how much time they have left to spend with their loved ones.
Results / The Spanish-version of the film has more than 10 million views on YouTube within the first week of launch.
Shock tactics / Ruavieja's message is an unsettling one for Christmastime but the scale of the response suggests that it has struck a nerve with the insight. Plenty of brands create campaigns around the idea that it is good to spend time with loved ones, but Ruavieja has found a new angle by using data from Spain's national statistics agency and others to show people how little time they have together.
Ruavieja's product (a cream-coloured herbal liquor) barely features in the online ad, and it is only shown at the end of the four-minutes in an unrelated shot of a family raising their glasses together at home. But in an interview with Muse by Clio, Kerman Romeo, Ruavieja's brand manager said: 'We firmly believe that consumers want brands to talk to them about things that really matter, not only about products.'
Brand building / Without doubting that sentiment, the broad emotional message in the ad associates Ruavieja with spending time with loved ones, and the hope for the brand is that when people are shopping for refreshments for social events they will think about Ruavieja. It's associating the liquor with a specific occasion, in much the same way that John Lewis uses emotional films to remind people that it's the best place to buy thoughtful gifts for the people you care about most. This speaks to the concept of mental availability that Byron Sharp champions in his book, How Brands Grow, and that he links to high market penetration. It also ties with the research of Les Binet and Peter Field on behalf of the IPA, which found that emotional, fame-driving campaigns had a 39% chance of increasing profits, compared with information-led campaigns, which had a 24% chance (from Marketing in the Era of Accountability).
Ruavieja's accompanying interactive website meanwhile allows for viewers to apply the calculations shown in the film to their own relationships. The brand draws people in with a promise of personalised data to get them to internalise the message (by actively engaging with it) and - it would hope - internalise the brand's association with that message, too.
The Contagious I/O intelligence tool is constantly updated with case studies, in-depth strategy interviews, stories about new technologies and trend reports. If you would like to find out more about how you can get access to this resource, click here.
Want more Contagious thinking? 
/
Subscribe to the Contagious newsletter to receive a weekly dispatch of campaigns, opinions and research, curated for strategists, creatives and marketers.
Contagious thinking delivered to your inbox 
/
Subscribe to the Contagious weekly newsletter and stay up to date with creative news, marketing trends and cutting-edge research.