Campaign of the Week
28 January 2019
Surf Life Saving Queensland, Life-Fi 
/
In this week's highlight from Contagious I/O, Australian lifeguards develop a free Wi-Fi service to keep tourists informed on the beach.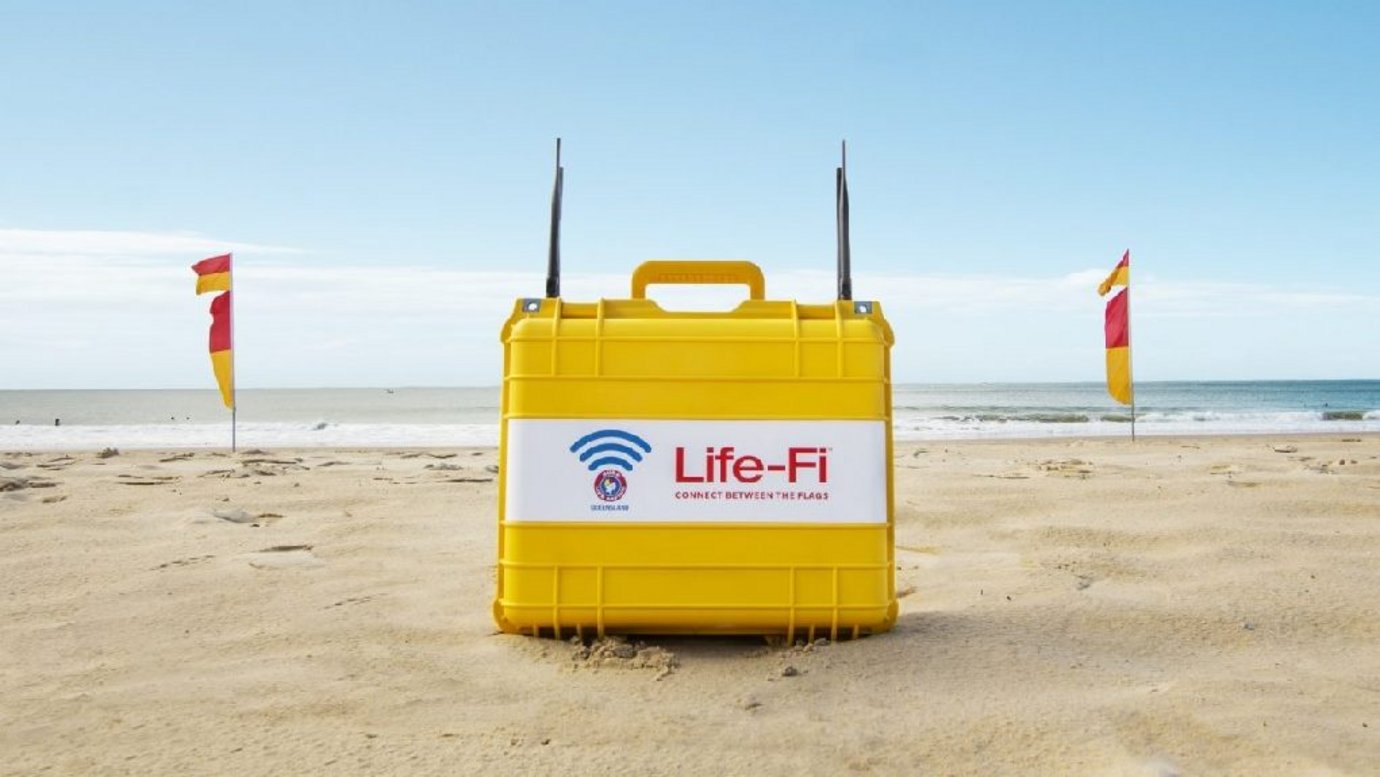 This story originally appeared on Contagious I/O, our online intelligence tool. To find out more click here.
Non profit community organisation Surf Life Saving Queensland (SLS) claims 80% of surf rescues in Australia are a result of people swimming outside of the safety flags.
To address this, SLS worked with Queensland agency Romeo Digital to develop Life-Fi, a 4G router that works on the beach. The catch? The router can only connect to a user's phone while they are inside the flags, otherwise the range drops off.
Life-Fi also addresses the fact that people born overseas (tourists and migrants) account for a disproportionate (30-40%) number of the Australia's drownings.
Once connected, Life-Fi detects the user's language settings and suggests one of six languages in which users can proceed and receive updates, without the need to download an app.
The service issues notifications about things like strong currents and marine creatures, while also giving sun-soakers a heads up on UV ratings and weather reports. Further tips provided through the service include information on safety signs, how to ask for help, and how to detect an ocean rip.
Life-Fi was trialled in April 2018 and rolled out across 10 tourism hotspots in Australia in December.
Contagious Insight 
/
Super simple / Life-Fi uses the appeal of free Wi-Fi to encourage people to stay safe on Australia's beaches. Though the promise of free Wi-Fi might not sound like the most compelling way to change people's behaviour, a 2013 survey of 10,000 business travellers found that poor internet connections were the most stressful thing about being away from home. According to the survey, 40% of travellers named lack of internet access as their biggest annoyance, more than those who named bad transport links (26%) and loud locations (24%).
Bearing these attitudes in mind, it's plausible that offering free Wi-Fi could be enough to encourage beach goers to base themselves between the lifeguards' safety flags, making it less likely that they will stray into dangerous spots when they venture into the water.
What's more, Life-Fi has generated a lot of PR outside of Australia. According to the SLS, the story has been picked up across China and Korea by multiple online national news services. This could help travellers learn about Life-Fi before their trip, having them seek it out before even making their trip to Queensland.
The technology is also easy to replicate. The units are battery powered and can last for up to 48 hours without needing to recharge. If Life-Fi is successful, it could be rolled out across multiple beaches, quickly and easily.
The Contagious I/O intelligence tool is constantly updated with case studies, in-depth strategy interviews, stories about new technologies and trend reports. If you would like to find out more about how you can get access to this resource, click here.
Contagious thinking delivered to your inbox 
/
Subscribe to the Contagious weekly newsletter and stay up to date with creative news, marketing trends and cutting-edge research.