Promoted content
23 June 2021
Cultural cachet as a force for good 
/
Virtue COO Rob Newlan on how brands and their agencies can exert cultural pressure to drive meaningful change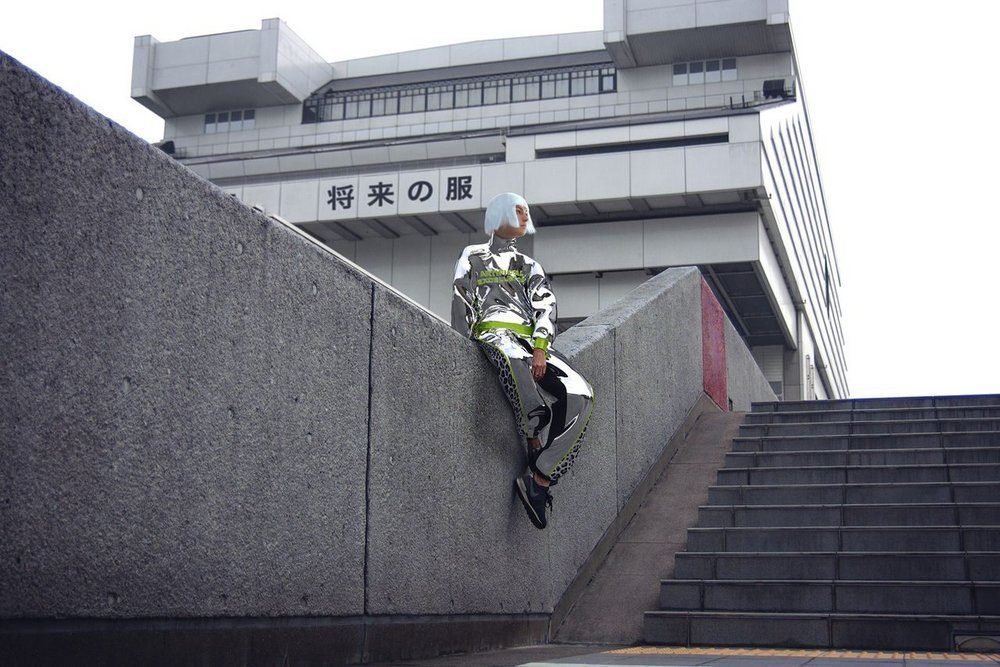 When you look at the way cultural properties shape our attitudes – from Blue Planet II raising awareness of ocean plastics to Beyoncé giving the vegan movement a boost – it's clear how entertainment can be used to change behaviour for the better, said Rob Newlan, Virtue Global COO, in the launch webinar of Contagious' Planet Matters series on 16 June.
In this first session, Contagious highlighted the beacon brands working to embrace sustainability throughout every layer and level of their organisations. With help from event partner Virtue, Contagious also took a look at the role of agencies and how they can help brands leverage their cultural influence to be a significant force for good.
First, it's important to look at the context in which people were born to understand and influence their behaviour, said Newlan. Generation Y, for example, who in their teens and early adulthood witnessed relative political stability, the financial crash and a social media boom, are likely to be politically disengaged, financially fatalistic, and engaged in influencer culture.
Gen Z, whose teenage years were characterised by political instability, economic austerity, a pandemic, and a backlash to social media, may be politically engaged, financially cautious, and focused on mental health. By understanding and building on those triggers, said Newlan, '[we can] build out new and interesting ways of engaging with them and actually be able to shift behaviour towards a more sustainable future.'
Culture has a huge influence on our attitudes, beliefs and behaviours, whether it's through an increase in visibility (Beyoncé eating a vegan diet), tropes and associations (a animated villain who drives a polluting car), social norms (seeing familiar soap operas characters using non-disposable coffee cups) or through provocation (films like Seaspiracy that cause us to reconsider our lifestyle choices).
By normalising, destigmatising, changing representation and challenging perceptions through culture and entertainment, we can shift society's shared beliefs, narratives and norms and/or policies and systems. These collective shifts can then influence the individual's internal beliefs and feelings and, ultimately, their external behaviour, said Newlan. 'That [explains] why we see shifts in retail behaviours, or why two thirds of Gen Z say they will not engage with brands that don't have an eco-backbone.'
Brands must ensure that they are credibly driving new solutions for a more sustainable future, so communication must be only used to reinforce credible brand actions. Brands that have used intelligent and additive communications well to exert cultural pressure are:
McDonald's, when it removed plastic straws from its restaurants in Austria and used them in a limited edition, upcycled swimwear collection. 'Telling people [it was removing straws] is somewhat interesting,' said Newlan, but making swimwear out of the straws 'created a whole different level of engagement and a campaign that travelled around the world.'
Recently we have seen Converse build the Renew Labs, a virtual store experience on the Pacific Garbage Patch - using this innovative interface to showcase a range of sustainable materials and designs.
Another example is Carlings, the Scandinavian fashion retailer with whom Virtue worked to create visibility around the issue of fast fashion and consumer culture through its AR clothing line. 'It was truly engaging, entertaining and involving but very much built around behaviour shifts,' said Newlan.
Keen to hear more? Please get in touch with [email protected]. Or follow Virtue on LinkedIn and Instagram.
Want more Contagious thinking? 
/
Subscribe to the Contagious newsletter to receive a weekly dispatch of campaigns, opinions and research, curated for strategists, creatives and marketers.
Contagious thinking delivered to your inbox 
/
Subscribe to the Contagious weekly newsletter and stay up to date with creative news, marketing trends and cutting-edge research.