Campaign of the Week
Contagious I/O
/
11 August 2020
ASB Bank loans All Blacks to struggling businesses 
/
New Zealand bank helps stimulate the economy by loaning sports stars to appear in ads for small businesses
This article was first published on Contagious I/O, our online intelligence tool. To find out more click here.
ASB is donating its sponsorship of New Zealand Rugby (NZR) to small businesses in the country to help them get back on their feet in the wake of the Covid-19 pandemic.
The Auckland-based bank has sponsored the men's national rugby union team, commonly known as the All Blacks, since 2015, and extended the partnership to include the Māori All Blacks and Black Ferns (the national women's team) in 2018.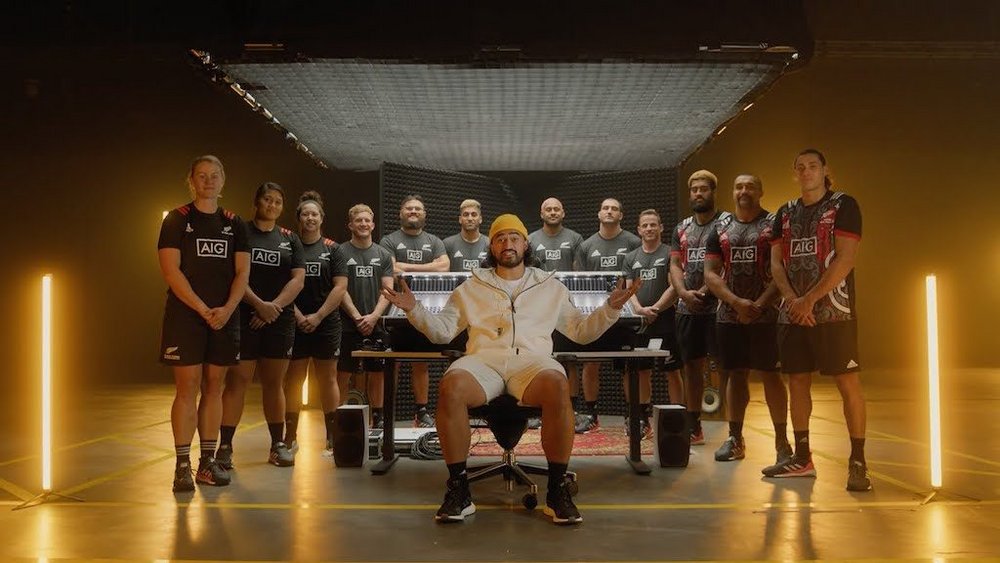 The bank will lend players from the teams to appear in ads for 100 small- to medium-sized enterprises (SMEs) as part of its Borrow the All Blacks ​​​​​​​initiative. ASB is also offering the services of its agency, WiTH Collective, Auckland, to produce the ads over the next month.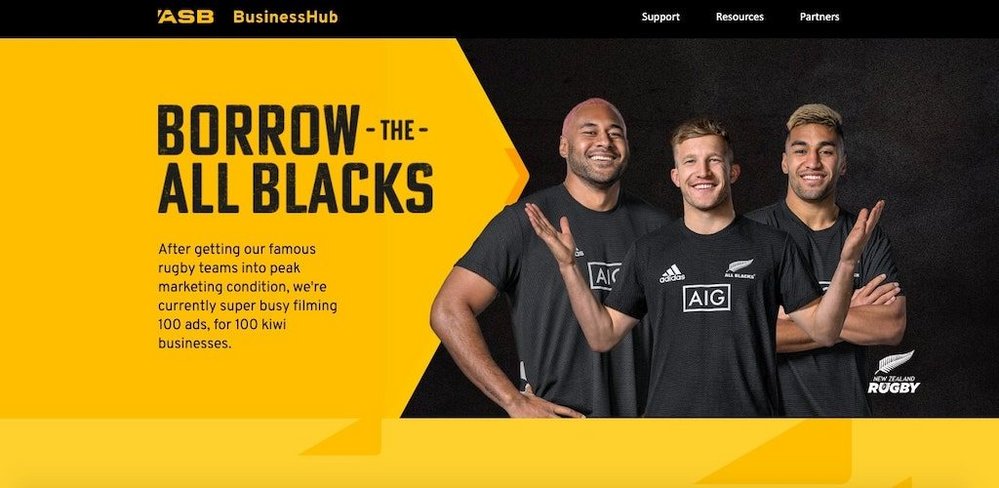 ASB has also committed NZ$3m ($1.9m) to promote the ads throughout August, promising to purchase 'media placements around the country tailored to each individual business', including digital ads, social media, billboards and TV, according to the press release.
The project was publicised with an upbeat TV spot featuring players at an 'advertising training camp', being taught to sing jingles and promote products in preparation for the filming process.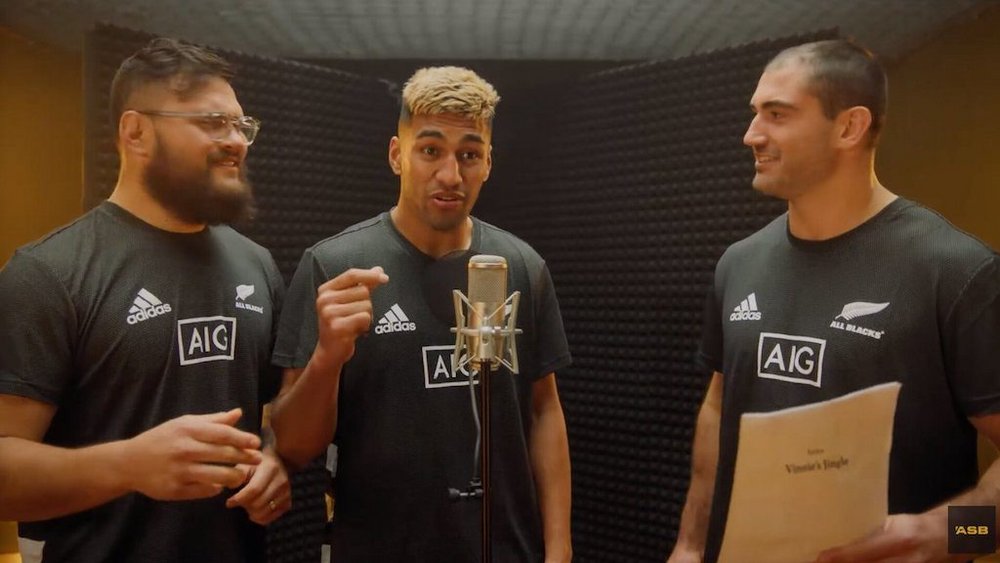 ASB business customers are eligible to apply for the ad packages and, according to the bank, it will consider a range of criteria, including sector, location and business need when choosing the 100 shortlisted SMEs.
The initiative follows the launch of the ASB Business Hub, an online resource providing information, advice and tools for businesses dealing with the economic impact of the pandemic.
Contagious Insight 
/
Show of support / As a financial institution it is in ASB's interest to stimulate the economy, but showing support for struggling businesses in particular may help to build positive associations with the brand. According to ASB, SMEs provide around 600,000 jobs in New Zealand and contribute to 26% of the country's GDP.
In our Reacting to Covid: Recovery trend we identified several brands providing protection for adjacent, affected businesses. Small businesses are some of those most severely hit by the Covid-19 pandemic. Data from the International Trade Centre (ITC), collected based on responses from 1,200 businesses in more than 100 countries, found that the crisis has strongly affected 60% of SMEs, partly because they are overrepresented by sectors most badly hit, but also because they are more likely to be financially fragile. Around one in four of the small businesses interviewed by the ITC were at risk of shutting down permanently over the next three months.
We have also seen Pornhub offering free ad space on its site to small businesses, while UK broadcaster Channel 4 partnered bigger brands with independent high street retailers to fund an ad-break takeover on the channel, helping to raise awareness of the businesses featured, as part of its #Back4Business campaign.
Product promo / The initiative also acts to raise awareness of the bank's recently launched Business Hub. By offering up its sponsorship deal and committing cash to promoting SMEs, ASB can position itself as a bank that understands the needs of its business customers and as one that is able to provide genuine support, through both the initiative itself and the tools and resources it offers online. It also directly aligns with the bank's historical pledge to 'serve the community, to grow and to help Kiwis grow', suggesting that the campaign is an authentic attempt to deliver on its purpose rather than being a short-term PR stunt.
Switch it up / The offer is only available to ASB's business customers, rewarding current users while providing an appealing incentive for new sign ups. It can be challenging to convince customers to switch business accounts; a 2019 survey from Accenture found that, at least in the UK, only 15% of SMEs intend to change banks within the next 12 months. With this exclusive opportunity, ASB can hope to drive growth at a time when the World Bank is forecasting a 5.2% contraction in global GDP.
This article was first published on Contagious I/O, our online intelligence tool. To find out more click here.
Contagious thinking delivered to your inbox 
/
Subscribe to the Contagious weekly newsletter and stay up to date with creative news, marketing trends and cutting-edge research.