Campaign of the Week
14 January 2019
BMW, Certified 
/
In this week's highlight from the Contagious I/O platform, BMW recycles old ads to promote its second-hand cars. From Contagious I/O.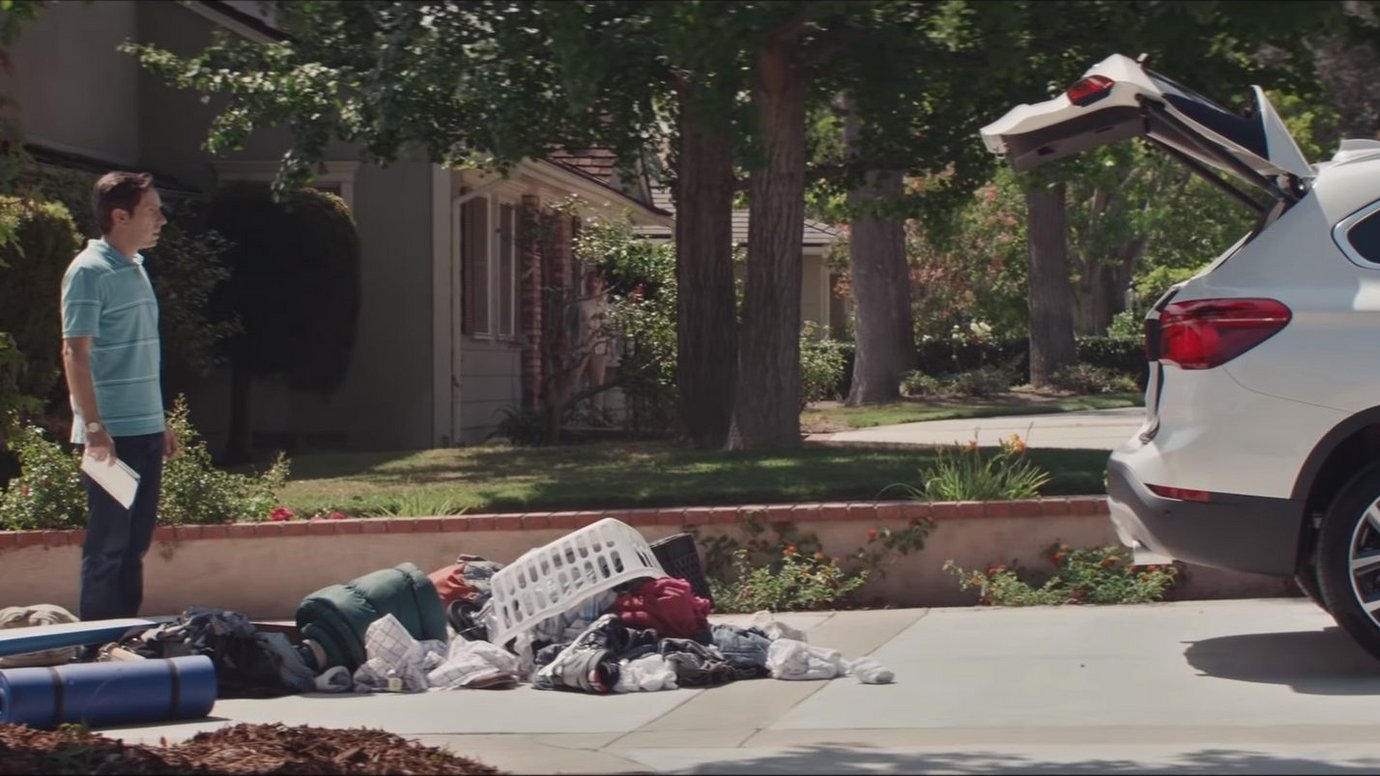 To advertise its second-hand cars, BMW in America is recycling old TV ads.
The auto brand has resurrected ads from as far back as 2012 and given them a new voiceover - by Star Trek actor Chris Pine - to promote the benefits of the Certified Pre-Owned BMW Vehicle Program.
One of the revamped ads is from 2015 and shows a woman in a BMW dumping her ex-partner's stuff on his driveway. In the new voiceover, Pine explains that BMW is running the old spot because the featured X1 model is now available to buy pre-owned but, because it is certified by BMW, the company can promise that it will run like new.
In another spot, BMW runs the same 2015 ad with a tweaked voiceover where Pine explains that the car maker can afford to run the ad as many times as it likes because it saved so much money using recycled footage: 'Just like the money you'll save on a certified BMW.'
Other recycled ads in the Certified series feature an astronaut gasping over a BMW 6 Series, which Chris Pine explains is now BMW Certified; a dog opening a car boot by activating the sensor with its tail (as Pine says, 'you can teach an old dog, and an old ad, new tricks'); and a man driving away from a house when he learns his mother-in-law is inside, but this time it's because the Certified car 'has a lot more miles to see'.
The Certified campaign was created by Goodby Silverstein & Partners, San Francisco, but the old ads featured in the campaign were created by KBS (now Forsman & Bodenfors).
Chris Pine has been providing voiceovers for BMW since 2011.
Sustainable times / BMW is recycling old ads at a time when more Americans are thinking about sustainability (a 2018 Mintel survey showed 62% of US residents believed other countries would describe Americans as wasteful), and also as higher interest rates and rising new-car prices are pushing more Americans to the second-hand market.
These factors, along with a host of others, perhaps explain BMW's motives for pushing its certified, pre-owned cars.
Using recycled ads creates a pleasing and memorable symmetry with the subject of the campaign, catching viewers' attention with something novel and unexpected.
The execution also saves the advertiser considerable sums of money. While there is no fixed figure for production costs, in this article WCRS chief executive Matt Edwards suggests the ideal is somewhere around 12.5% of the total campaign costs.
Something old, something new / BMW is not the first brand to spot the potential in recycling old ads. Geico, the insurer, is running its old ads as part of a competition where viewers vote for their favourite to win an appearance in a new spot. Meanwhile, in 2018 Honda (working with creative agency RPA) promoted its second-hand vehicles by purchasing old ads from brands in different sectors, and then giving those ads a new voiceover.
For sure, this is a conceit with limited shelf-life but it's a versatile idea that could be used by many different types of brand and one that chimes with the broader concern around sustainability.
The Contagious I/O intelligence tool is constantly updated with analysis like this, as well as in-depth strategy interviews, stories about new technologies, brand case studies and trend reports. If you would like to find out more about how you can get access to this resource, click here.
Contagious thinking delivered to your inbox 
/
Subscribe to the Contagious weekly newsletter and stay up to date with creative news, marketing trends and cutting-edge research.