Promoted content
Phoebe O'Connell
/
14 December 2020
Dentsu's Brave New Normal 
/
Are we destined for a brave new world where personal avatars roam virtual landscapes wearing AR make up and digital sneakers? Or yearning for the homegrown and the handmade; embracing cottage core and human connection? The most interesting answer is both. Dentsu Creative's Pats McDonald shared her predictions for 2021 at Most Contagious on Thursday.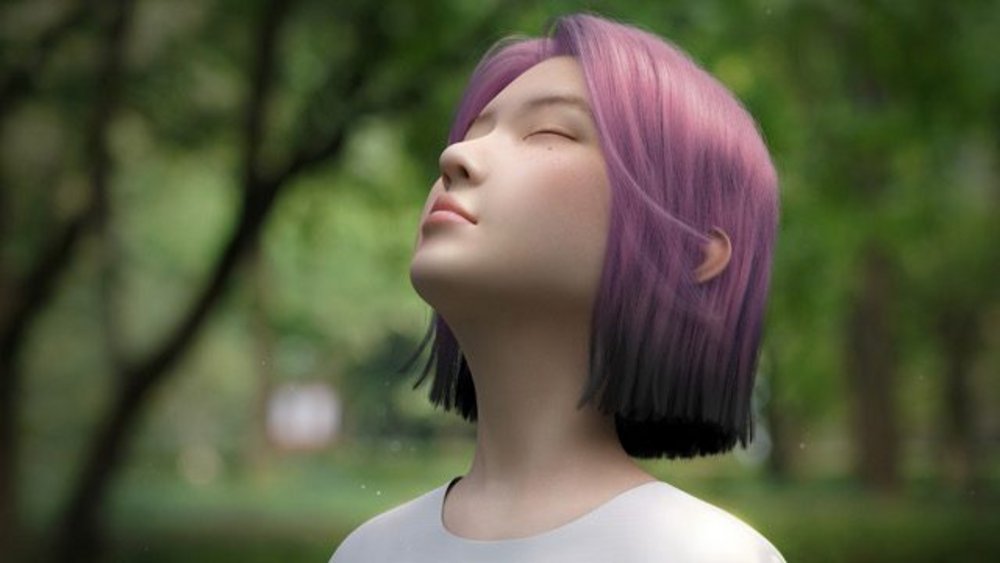 'It's tempting to think of 2020 as a year of extreme polarisation,' said Pats McDonald, Dentsu Creative's chief solutions officer, on Thursday. 'We prefer to think of it as a year of radical collaboration, when businesses came together as never before, to solve never-before seen problems… Where, locked down, we opened up to new possibilities.'
But when it comes to visions of our future, there is plenty of polarisation. 'Will we embrace an ever-more virtual economy? Or will we embrace all things homespun and handmade?'
At Most Contagious, a virtual event distilling a year's worth of advertising trends and insights, McDonald brought us five creative experience trends for 2021, to show us why she believes the answer is both.
Old and new, AI and artisans, humanity and technology – when we embrace both, extraordinary things start to happen, said McDonald. Rural communities, for example, can sell their produce over live-streaming platforms, cryptocurrency can fund new voices, and AI can assess the freshness of a tuna steak. Dentsu's team in India even combined the fun of bargaining (offline) with the convenience of ecommerce (online) with Hagglebot, using Google Assistant's voice technology.
Could virtual fashion save the world from landfill?
Pats McDonald, Dentsu
'We'd urge everyone to combine, recombine, remix, and reimagine,' said McDonald. 'Because that's when the really good stuff happens.' The first trend she introduced was 'The Virtual Experience Economy'. Unrestrained by physical space, we will re-imagine events, experiences – and even products, McDonald said.
A virtual dress changed hands for $9,500 over the blockchain, and gamers spend $100bn a year in virtual spaces – something that Gucci, Burberry, and Louis Vuitton have all embraced. 'Could virtual fashion save the world from landfill?' wondered McDonald.
Trend number two was, 'The Real We', which is rooted in a yearning for authenticity, simplicity, and community. 'Our new heroes are frontline workers, farmers, activists,' said McDonald, who has lately also observed a more direct relationship between creators, manufacturers, and the communities they serve.
Third, Dentsu predicts that as contactless technologies continue to accelerate and socially-distanced stores become the norm, we should expect to see brands 'bring humanity to the point of purchase in new ways', alongside a dramatic acceleration in the live-streaming industry, creating 'a QVC for Generation-Z'. Illustrating the potential of this trend, Alibaba's platform sold a whopping $7.5bn worth of pre-orders in the first 30 minutes of Singles Day (11 November) this year.
We expect to see authentic allyship in solving systemic and structural problems
Pats McDonald, Dentsu
One unintended consequence of the rise of contactless technology is the number of microphones and cameras that surround us each day, said McDonald. Alexa can detect a cold, cars can detect stressed and distracted drivers, and banks can track individual carbon footprints; McDonald warned that we should expect real tension between our personal data, public health, and privacy.
Look out for 'low-data' products, and services, too, she said, introducing Dentsu's fourth trend, Me, Myself and AI: hyper-personalised goods and services.
The final trend, The Urgency of Allyship, was conceived in response to the social inequality accelerated by the pandemic and the urgency of the Black Lives Matter movement. 'We saw renewed momentum around brands as a force for social good,' said McDonald. 'Going forward, we expect to see authentic allyship in solving systemic and structural problems. It will no longer be enough to say one thing, and do another.'
For more from Dentsu download their report, Brave New Normal, here.
Like this article? Share with your network:
Want more Contagious thinking? 
/
Subscribe to the Contagious newsletter to receive a weekly dispatch of campaigns, opinions and research, curated for strategists, creatives and marketers.
Get our weekly newsletter 
/
Subscribe to the Contagious newsletter and stay up to date with creative news, marketing trends and cutting-edge research.