Campaign of the Week
Contagious I/O
/
20 October 2020
Budweiser hijacks Champions League with guerrilla Google campaign 
/
Budweiser guerrilla campaign uses Google Search and Maps to highlight the beer's links with Champions League
This article was first published on Contagious I/O, our online intelligence tool. To find out more click here.
Budweiser reused its successful 2018 Tagwords campaign format to highlight its connection with football during the 2020 Uefa Champions League Competition.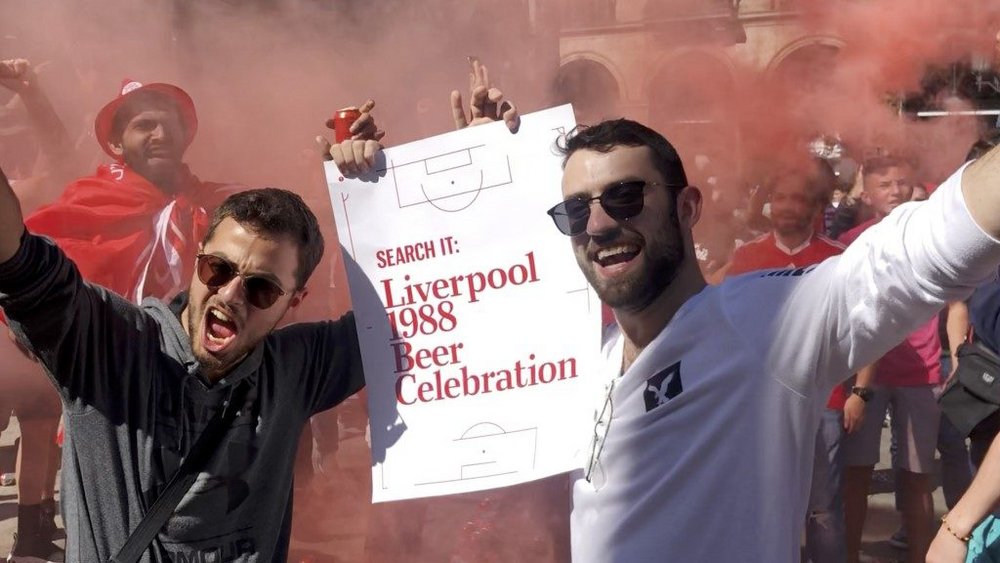 The AB InBev-owned brand worked with Africa in São Paulo, to create the Tagwords Google Maps campaign.
In cities hosting Champions League games, Budweiser used billboards and other media to ask people to search Google for phrases like 'surprise news conference cup' or 'celebrations Spain dressing 2010'.
Putting these phrases into Google results returns images of famous footballers celebrating with Budweiser beer, reinforcing its position as 'the beer behind sports'.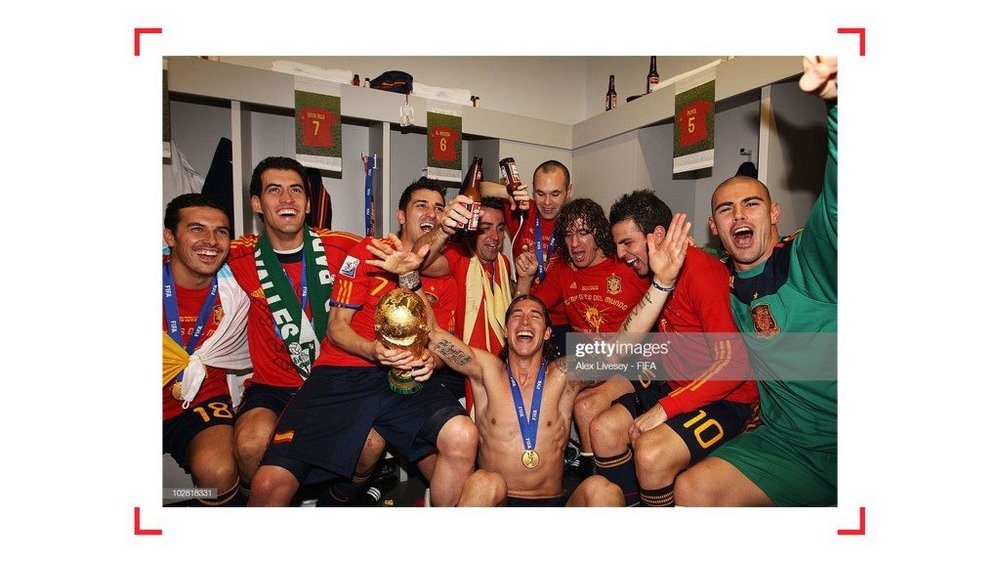 Budweiser also hijacked Google Maps by recruiting accredited users. The brand asked Local Guides to geo-tag images of themselves holding a Tagword poster at stadiums hosting Champions League matches. The accredited users' location review and high local ranking organically boosted these images to become featured photos on Google Maps, and the images appeared when people searched for directions to stadiums hosting Champions League games.
Budweiser also advertised its Tagwords searches on beer mats, posters and T-shirts, which were distributed in and around venues where games were being shown, and bought ads in newspapers and magazine.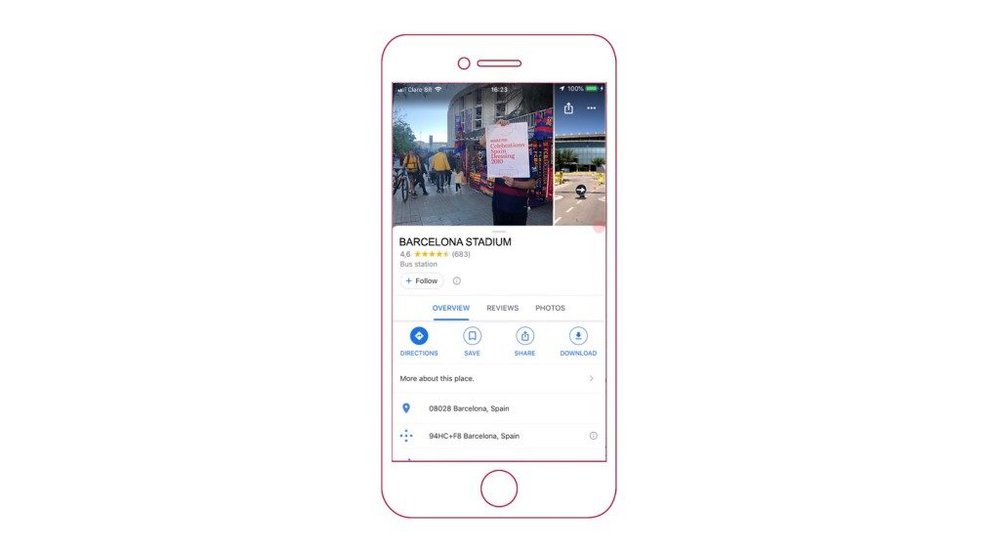 Budweiser has used this campaign format before, to promote its association with famous musicians in Brazil (and later with Baseball in the US). You can read our interview with Africa about the original campaign, which won a Grand Prix at Cannes in 2018, here.
The most recent iteration of the campaign went beyond football, too. Budweiser used the same techniques to promote its associations with baseball and basketball in the US.
Results / According to the brand, the campaign (including the US activation) resulted in 7.5 million searches for the iconic images, achieved without any SEO investment.
Contagious Insight 
/
Campaign evolution / The original 'the beer behind the music' campaign from Budweiser was developed for the Brazilian market, where the brand is positioned as a premium product. In Europe and North America, Budweiser is a mid-tier alcoholic beverage. Tagwords Google Maps is a technologically nimble extension of the first campaign and demonstrates the strength of the creative premise and adaptability of the 'the beer behind the…' platform.
Africa told Contagious in 2018 that Budweiser's objective is to become a global brand and that differing brand positions are the biggest obstacle to achieving this. When creating platforms for global brands, uniformity of a core central idea is important, but flexibility results in more authentic, targeted and sharable executions in local markets. This was highlighted last year with Coca Cola's Phonetic Can, an iteration of the famous Share a Coke platform for the South African market, with cans featuring popular local names but also their phonetic pronunciations.
Hijacking the plane / The Champions League is one of the highest attended and most watched sporting events in the world and it is sponsored by a rival beer, Heineken. The Tagwords campaign associates Budweiser with the competition through guerrilla tactics, while avoiding rights and copyright infringement from sponsors and image rights holders. Budweiser also transformed not being an official sponsor into a positive feature, selling the narrative that Budweiser is a cultural beverage by choice, not just a part of some sponsorship.
Brands with culture / When brands have been around as long as Budweiser, they are almost bound to become an influential part of culture somewhere. Marketers just need to uncover these stories and tell them in an authentic way. Apple's Behind the Mac series is another great example of this – again using the simplicity of photography to showcase icons of the late 20th and early 21st century using Apple Mac computers as a creative tool. You can read our story here about how Apple repurposed clips of characters from popular anime series to create a Behind the Mac spot.
Like this article? Share with your network:
Want more Contagious thinking? 
/
Subscribe to the Contagious newsletter to receive a weekly dispatch of campaigns, opinions and research, curated for strategists, creatives and marketers.
Get our weekly newsletter 
/
Subscribe to the Contagious newsletter and stay up to date with creative news, marketing trends and cutting-edge research.