Campaign of the Week
3 September 2019
Cadbury ditches 'glass and a half' of milk for generosity campaign 
/
Confectionery giant donates the milk from its chocolate to feed malnourished children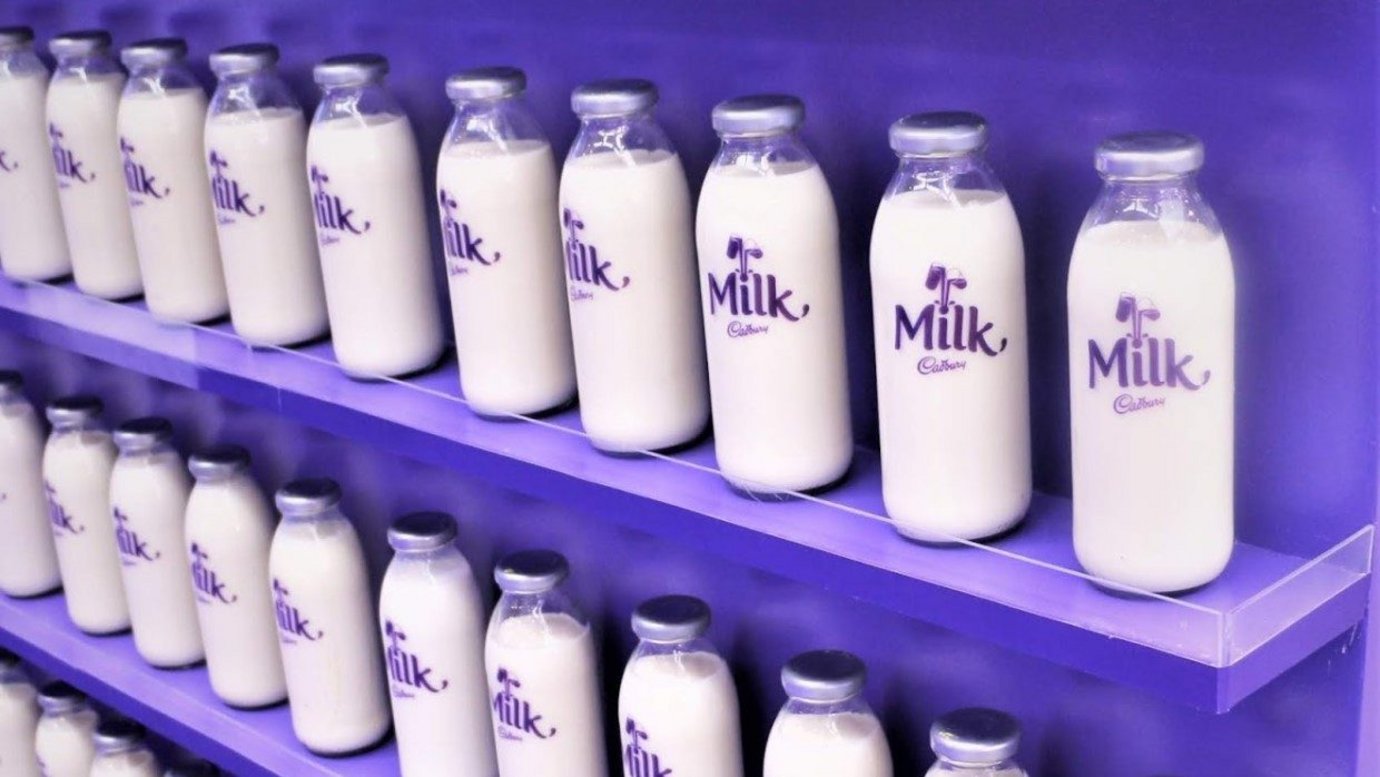 ​This story originally appeared on Contagious I/O, our online intelligence tool. To find out more click here.
Cadbury, the world's second largest confectioner after Mars, introduced its 'glass and a half' slogan in 1928 to advertise the milk content of its chocolate. In the Philippines, where almost one third of children under five are malnourished, the brand has created a chocolate bar without milk, and is donating the glass and a half to children in need.
The brand worked with Ogilvy Singapore to create the Generosity Bar, which was launched at a pop-up store in a popular Manila mall. Every time someone buys a Generosity Bar, which costs PHP155 ($2.97), Cadbury redirects the forgone milk to malnourished children through its partnership with NGO Reach Out Feed Philippines.
The special edition chocolate bar was promoted in series of out-of-home ads across Manila, and the altered packaging included a message explaining where the milk from each bar went.
Results / According to the agency, the campaign reached 83 million people in one week and achieved more than 164 million media impressions. So far 200,000 glasses of milk have been donated to Filipino children.
Contagious Insight 
/
Milk your heritage / Last year, Cadbury abandoned its 'joy' positioning in favour of a new, global campaign built upon its philanthropic heritage: the Cadbury family were renowned for their commitment to social reform and setting a new standard of working and living conditions in Victorian Britain.
Cadbury's Generosity Bar campaign allows the brand to build a positive image for itself in Southeast Asia, where it has been focused on accelerating growth since 2017, while encouraging people to feel good about buying a brand with noble aims. Since child malnutrition is so prevalent in the Philippines, Cadbury's initiative will resonate with the target audience.
Say it with altered assets / It's not the first time a brand has tailored its product design to reflect a specific campaign, cause or event (see Skittles' colourless packaging for Pride in 2017 and Lacoste's Save Our Species limited edition polo shirts). When your logo is so closely and historically tied to your slogan and messaging, this technique can make a big impact.
Other chocolate brands might struggle to form a meaningful partnership with a malnutrition charity, but Cadbury found a way to make this initiative feel natural and relevant. Rather than use its packaging and platform to just draw attention to the Philippines' child malnutrition problem or encouraging consumers to make donations, Cadbury enabled its customers to donate simply by buying the product: a win-win for Cadbury, the children and the consumers.
For more on how brands can change their assets without losing their identity, you can read our feature on the topic.
This story originally appeared on Contagious I/O, our online intelligence tool. To find out more click here.
Want more Contagious thinking? 
/
Subscribe to the Contagious newsletter to receive a weekly dispatch of campaigns, opinions and research, curated for strategists, creatives and marketers.
Contagious thinking delivered to your inbox 
/
Subscribe to the Contagious weekly newsletter and stay up to date with creative news, marketing trends and cutting-edge research.