Campaign of the Week
1 October 2018
Campaign of the Week: Diesel, Hate Couture 
/
Apparel brand stands against online bullying with a collection encouraging customers to wear their hate on their sleeve.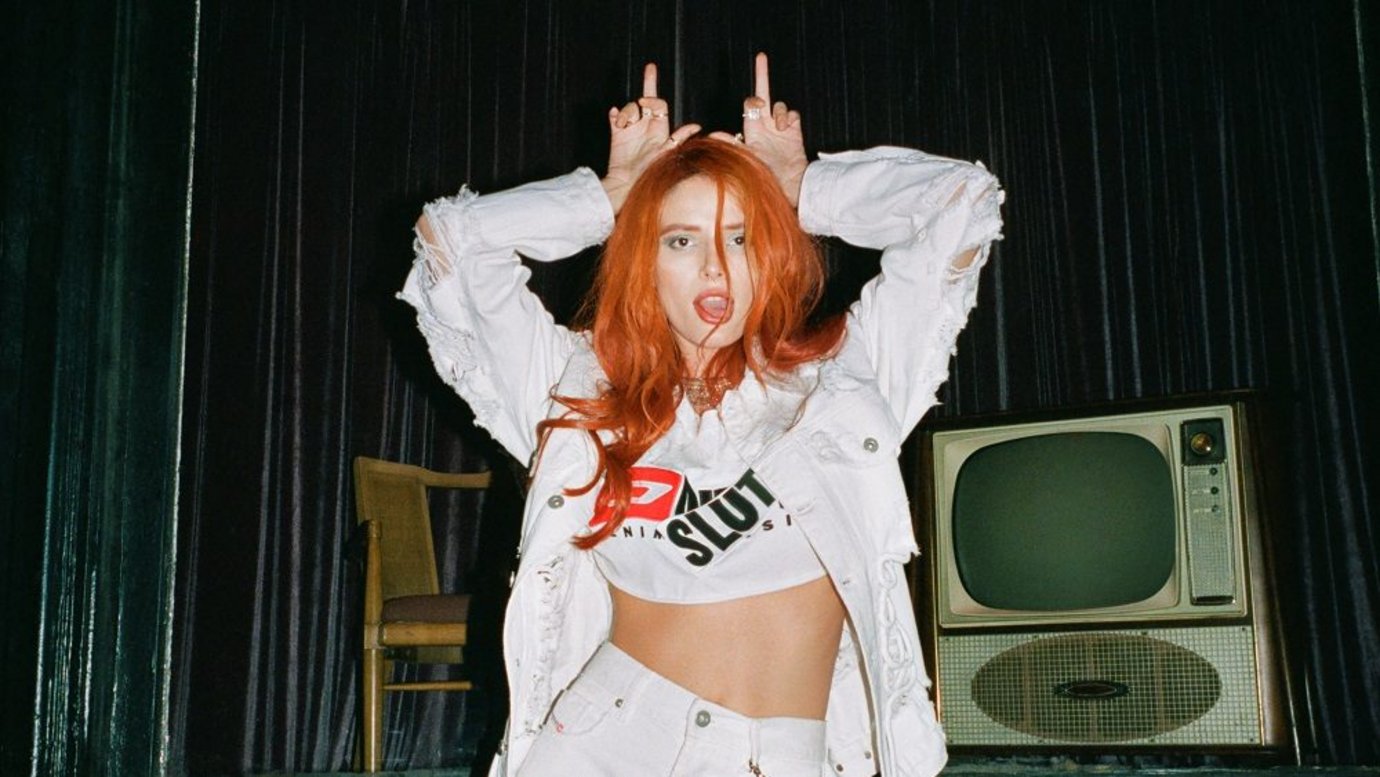 Diesel has launched a limited-edition collection in a bid to tackle cyber bullying. The brand wanted to do something about the daily dose of hate comments it was experiencing on social media, such as 'Diesel is dead' and 'Diesel is not cool anymore', a brand spokesperson told us.
Diesel knew that some of the biggest names in fashion, music and entertainment were also experiencing cyber bullying. So instead of hiding these comments, the brand decided to wear them with pride and style, thus belittling the haters. Say hi to the Hate Couture line, created by Publicis Italy.
To launch the line, Diesel partnered with some of the most polarising celebrities, including Nicki Minaj, Gucci Mane, Bella Thorne and Tommy Dorfman. The stars chose a real hateful phrase or word that they have received online and had it plastered on Diesel hoodies, jackets and t-shirts. For example, rapper Nicki Minaj was called 'The Bad Guy,' actress Bella Thorne was named a 'Slut'.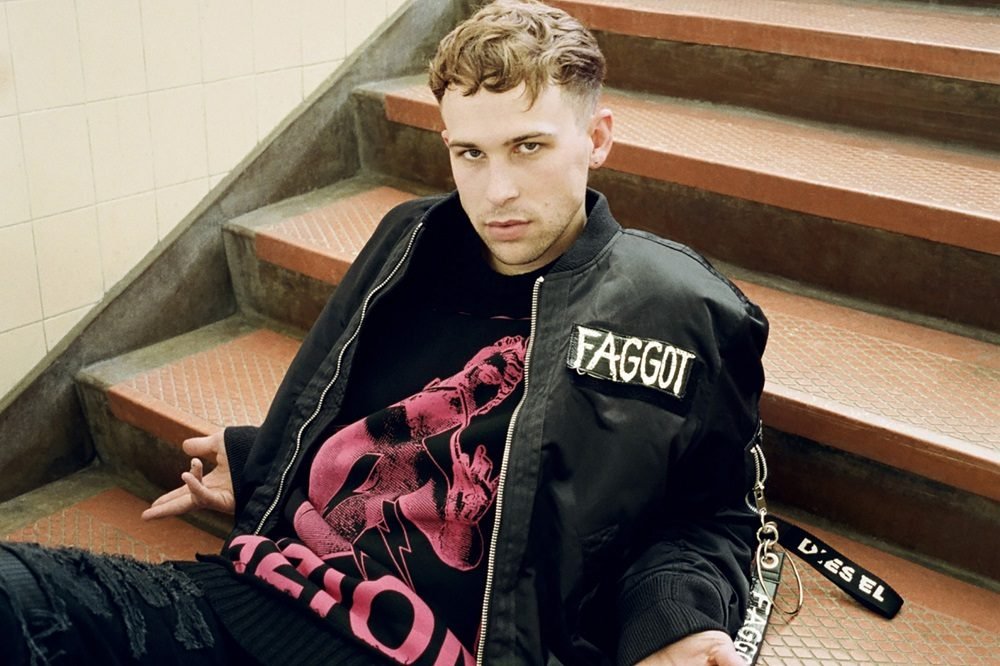 Diesel is promoting the campaign and its message – the more hate you wear, the less you care – with an online video starring the celebs wearing their bespoke hateful words with pride and confidence. Each of the stars has also been given an edited version of the video to post on their social channels.
Some of the items are available to buy online and in selected stores. Starting on 6 October 2018, Diesel will also let customers in shops personalise their Diesel gear with a hateful comment they have received.
Part of the profits from the campaign will be donated to Only The Brave Foundation in support of anti-bullying and cyberbullying programmes across the globe.
Update 25/09/2018: Since the launch, Diesel has been criticised for casting Nicki Minaj in the campaign. Many people on Twitter have accused Minaj of being a cyber bully herself. @MrLdavis, for example, tweeted: 'Nicki minaj literally instructs her fans to attack people online. How is she gonna be the face of anti cyber bullying?'
According to the BBC: 'Both Jerome Trammel and Wanna Thompson claim to have been bullied by Nicki. Jerome claims Nicki Minaj encouraged fans to attack him after he criticised Nicki for 'slut-shaming' in an interview with Elle magazine.
'When Wanna questioned the lyrics on Nicki's 2018 album Queen, she claims to have received direct messages from the rapper, who later contacted her employer and got her fired from an internship as a music journalist.'
Nicki Minaj has denied these accusations and Diesel responded to the criticism on Twitter, stating: 'We're here to support anyone who is getting hated on, and Nicki is one of them' and 'Our enemy is hate, not haters.'
CONTAGIOUS INSIGHT 
/
When the world zigs, zag / 'We see differently and unite with those who see it too,' is part of Diesel's manifesto. This year, through its marketing campaigns, the brand has earned a lot of PR love and solidified itself as a different, cheeky, and bold player that's not afraid to make fun of itself or the whole fashion system.
For example, when fashion brands were trying to battle the rise of fake products, Diesel created a knock-off brand Deisel and a pop-up shop in New York's Canal Street – a location famous for stores that sell replicas of designer products at cheap prices. It sold real Diesel products to unsuspecting bargain hunters at knock-off prices.
In another activation during Berlin's fashion festival Bread & Butter, the brand poked fun at brands trying to stay relevant by partnering with street wear companies. Diesel combined street fashion and street food by releasing a collection with Berlin's most famous kebab shop, Mustafa Gemüse Kebap.
The Hate Couture campaign is building on this behaviour and solidifies the personality of the brand. 'The main challenge is to stay true to yourself. The risk today is to follow what every other brand is doing in a bid to court the new generation of consumers, and in the process, losing your identity,' a Diesel spokesperson told Contagious ahead of the Hate Couture campaign launch.
Haters gonna.. / Around 40% of Americans have personally experienced online harassment, and 62% consider it a major problem, according to a 2017 study by Pew Research. Even though cyberbullying is a growing issue for consumers, usually brands try to cover up their own experiences of online hate.
Recent research by agency We Are Social found that 89% of brands silence hateful comments they receive online by hiding or deleting them, as opposed to publicly standing against them. 'When you sweep hateful [comments] under the carpet, you are ignoring the harm caused to those communities targeted by the hate. If you are silent in your response to hate, you are complicit in its continuation,' reads the report.
Hate Couture is tackling online bullying in several ways. First, the idea came from the hateful comments the brand has been receiving. Instead of hiding them, Diesel is using them to brush off the haters and stand up against cyberbullying. 'Online hate is linked to hiding yourself. Writing something hurtful but hiding yourself behind a screen,' Bruno Bertelli, global CCO of Publicis Worldwide, told Contagious ahead of the campaign launch. 'The way to not get hurt isn't keeping it inside, but showing it off. If you spread this around, the hate will be pointless.'
Second, by using some of the most polarising celebrities as brand ambassadors for the campaign, as well as letting shoppers customise the product in a way they want, the project becomes less about pushing a new line of clothing and more about equipping people with the tools (in this case, the clothing) to laugh off hateful comments. 'The main goal is to empower people. It's not about having the product or the logo in the centre, it's about the message we're trying to push. The message in this case is more important that the product itself,' Bertelli told us.
The Contagious I/O intelligence tool is constantly updated with case studies, in-depth strategy interviews, stories about new technologies and trend reports. If you would like to find out more about how you can get access to this resource, click here.
Contagious thinking delivered to your inbox 
/
Subscribe to the Contagious weekly newsletter and stay up to date with creative news, marketing trends and cutting-edge research.