Campaign of the Week
Contagious I/O
/
24 November 2020
Insurer creates board game to teach the importance of good coverage 
/
Australian insurance firm creates board game to educate players on risk assessment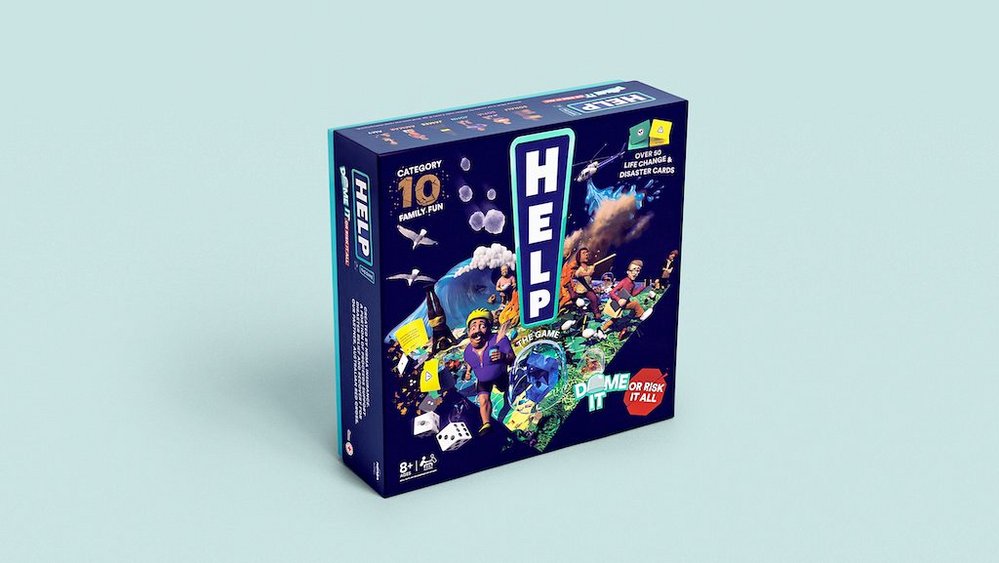 The number of uninsured homes in Australia grew by 32% over the past four years, according to insurance firm NRMA Insurance.
As Australia's leading insurance provider, NRMA wanted to create an engaging way to emphasise the importance of home insurance in a country that is increasingly at risk of bushfires, storms and floods.
Working with agency CHE Proximity (Melbourne and Sydney), the insurer is launching Help! The Game, in time for Christmas. According to a press release, the game 'mirrors life'.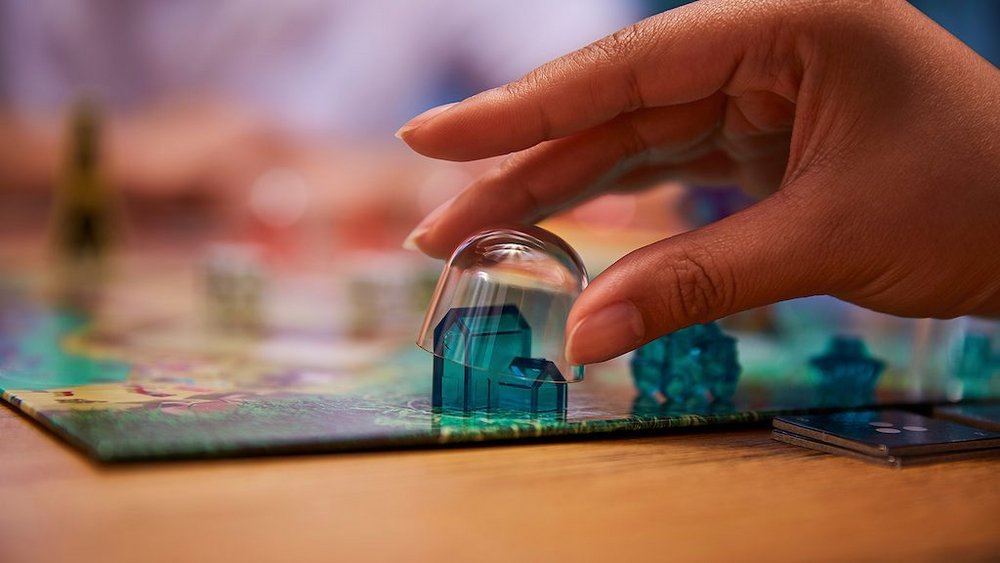 Players of the game accumulate assets such as cars, homes, boats, pets, but they must also protect them with giant domes that represent insurance. The player who finishes the game least impacted by Australia's many threats (floods, fires, theft, snakes, storms, tornados) wins.
There are 30,000 copies of the game available to buy online at helpthegame.com.au and in every Kmart store across New South Wales and Queensland from 8 November 2020, and a portion of each sale goes towards supporting disaster relief and recovery for NRMA's partner, Australian Red Cross.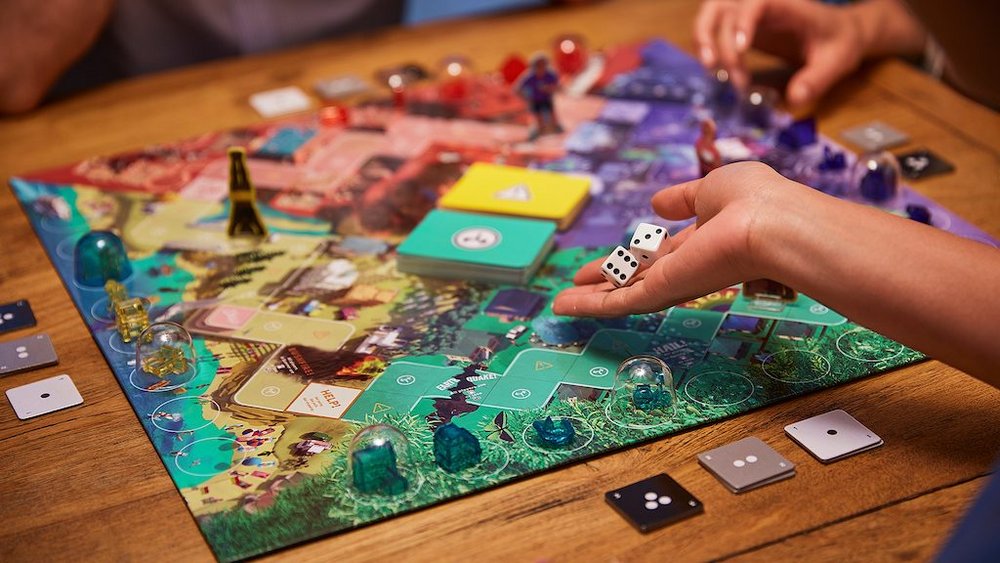 Help! The Game is being promoted by a series of films, OOH, social, digital, PR and ecommerce activations.
NRMA Insurance director of content and customer engagement Zara Curtis said: 'We're always looking at new and innovative ways to help Australians understand risk and the value of insurance. What better way to capture the attention of Australian families this Christmas than by creating something that helps bring insurance to life in a fun and engaging way?'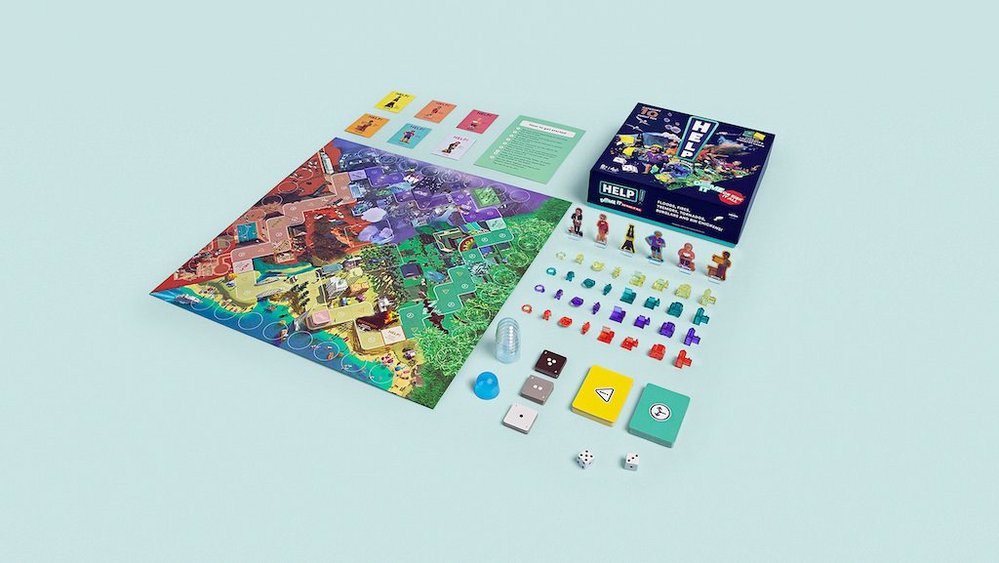 Contagious Insight 
/
A departure from the category / As Caroline Hugall, group brand strategy director of IAG (backers of NRMA Insurance), recently told Contagious, 'One of the biggest challenges in the [insurance] category is engagement.' As with previous campaigns such as First Saturday and Safety Hub, NRMA has mastered the art of reframing dull admin as proactive, life-changing action. Where the brand's Safety Hub campaign offered cash rewards in return for simple safety tasks around the home, First Saturday took an emotional approach by reminding Australians of the sacrifices made by the country's first responders; this time, the insurer is engaging and educating people through entertainment.
Doling out home safety and insurance advice in the form of a board game – launching just before Christmas – feels like the natural next step in NRMA's unconventional approach to the insurance category. If the Ehrenberg-Bass Institute has taught us anything it's that ads that trigger emotional responses are more likely to be shared, but as the now-infamous Covid-19 ad mash-up shows, 'sombre and moving' gets old pretty quickly. Through mixing financial incentives (Safety Hub), emotionally resonant (First Saturday), and now entertainment with Help! The Game, NRMA keeps its audience engaged in a variety of ways.
Led by purpose / '[NRMA is] largely purpose-driven: to make the world a safer place,' Hugall told us. With this as its North Star, the insurance provider has plenty of room to play outside the confines of the category while staying true to one core value. Although Help! The Game takes a fun, light-hearted approach to home insurance, it serves its purpose as a reminder of the dangers posed to everyday Australians. Communicating the threat of natural disasters and a volatile climate could be heavy, but gamifying the message makes it a conversation starter for families as they play. Not to mention, the 'edutainment' style delivery also strikes more of a festive tone than a heartbreaking montage of fire-ravaged Australian homes and heroic first responders. As Hugall says, 'When you can behave in a way that's authentic to your true purpose, magic can really happen.'
Want more Contagious thinking? 
/
Subscribe to the Contagious newsletter to receive a weekly dispatch of campaigns, opinions and research, curated for strategists, creatives and marketers.
Contagious thinking delivered to your inbox 
/
Subscribe to the Contagious weekly newsletter and stay up to date with creative news, marketing trends and cutting-edge research.