Campaign of the Week
Contagious I/O
/
23 June 2020
Burger King app rewards Brazilians who stay home during pandemic 
/
Fast food chain uses in-app geolocation to reward people who are social distancing
This article was first published on Contagious I/O, our online intelligence tool. To find out more click here.
Brazil has been hit hard by the pandemic and has the second-highest death toll in the world, after the US. Although lockdown restrictions have eased, local governors are still encouraging people to stay indoors to help stop the spread of the virus.
Now fast-food chain Burger King is promoting social distancing by rewarding people who stay at home with vouchers for free food.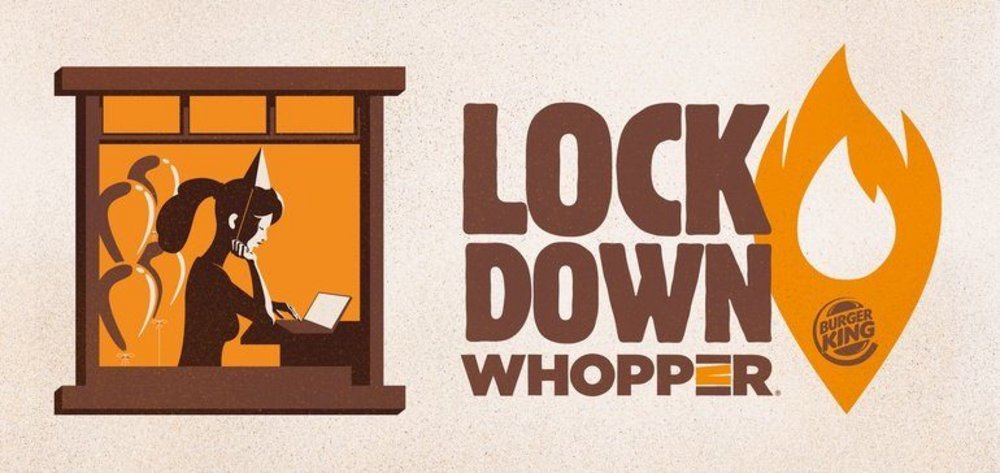 Created with agencies David Miami and David São Paulo, the initiative uses a geolocation feature in Burger King's app to assess when people are staying in one place.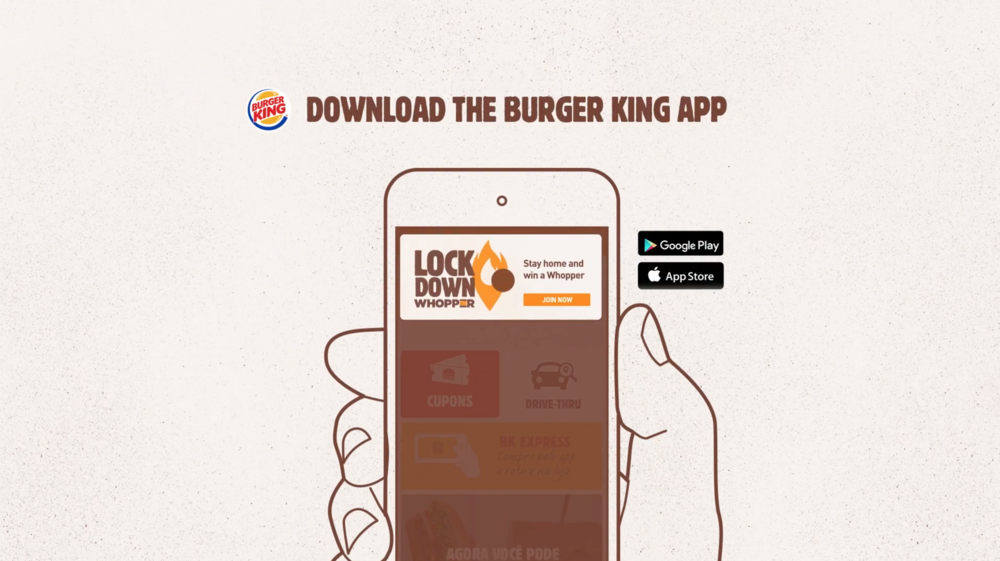 From 4 June, customers who opt into the app's geolocation tool will receive vouchers for free food (from small snacks to Whoppers and combo meals) depending on how long they stay indoors. The value of the prize increases with time – the longer a user stays at home, the bigger the reward.
Contagious Insight 
/
A fine line / Burger King's consistently playful tone of voice means the brand is well positioned to provide some light-hearted relief during the pandemic. Other brands reverted to clichés when reacting to Covid-19 and their responses were not well received. When McDonald's, for example, altered its logo to reflect social distancing, it was seen by many as insensitive and disingenuous.
Earlier this month Contagious spoke to Javier Campopiano, chief creative officer at Grey Europe, about Carlsberg's new campaign, Adopt a Keg. He said, 'For every brand right now, the challenge is how to keep in touch with consumers during the pandemic while keeping the tone of voice that they've built over the years.' As with all of Burger King's campaigns, Lockdown Whopper has a fun and light-hearted quality that is consistent with its brand communications. By creating something recognisably on brand, Burger King has reacted to the pandemic in a way that feels genuine.
Zagging / During lockdown consumers have been bombarded with inevitably similar messages of support and solidarity from brands (as humorously shown by this supercut called 'Every Covid-19 Commercial is Exactly the Same'). However, this campaign uses levity to diverge from the crowd. Last year, we spoke to PJ Pereira, president of the Social & Influencer jury at the 2019 Cannes Lions Festival of Creativity and chairman and co-founder of US agency Pereira O'Dell, about how to nail great social engagement. 'When everyone zigs, you zag,' Pereira said. 'It doesn't matter that zigging is changing the world, zagging still stands out.' Going against the grain during a global pandemic is risky, as hinging promotional campaigns on government safety advice could be construed as opportunistic during a time of crisis. But as a challenger brand with a humorous tone of voice, Burger King is well positioned to do so.
Downloads / This campaign falls in line with previous activations aiming to increase Burger King's app users – a strategy that Gabriel Schmitt, chief creative officer at FCB New York, described in our Insight & Strategy article on the 2018 Whopper Detour campaign. Since then we've seen the brand consistently pursue this goal. In 2019, we covered the Silent Drive-Thru, an activation in Finland that played on the stereotype that Finnish people are shy, which saw a 45% increase in app downloads. This year, Burger King repurposed its billboards as virtual Zoom backgrounds during lockdown and rewarded those who shared the experience on Twitter with voucher codes to claim on the app. Similarly, Lockdown Whopper is designed to increase the QSR chain's app users, as promotions can only be won by using the app's geolocation tool.
For more on Burger King, see our 2018 Brand Spotlight.
This article was first published on Contagious I/O, our online intelligence tool. To find out more click here.
Like this article? Share with your network:
Sign up to our weekly newsletter