Campaign of the Week
Contagious I/O
/
26 May 2020
Retail promo turns Call of Duty players into bargain bounty hunters 
/
South American retailer Almacenes Éxito uses influential gamers to infiltrate ad-free Call of Duty: Mobile, reaches over half a million people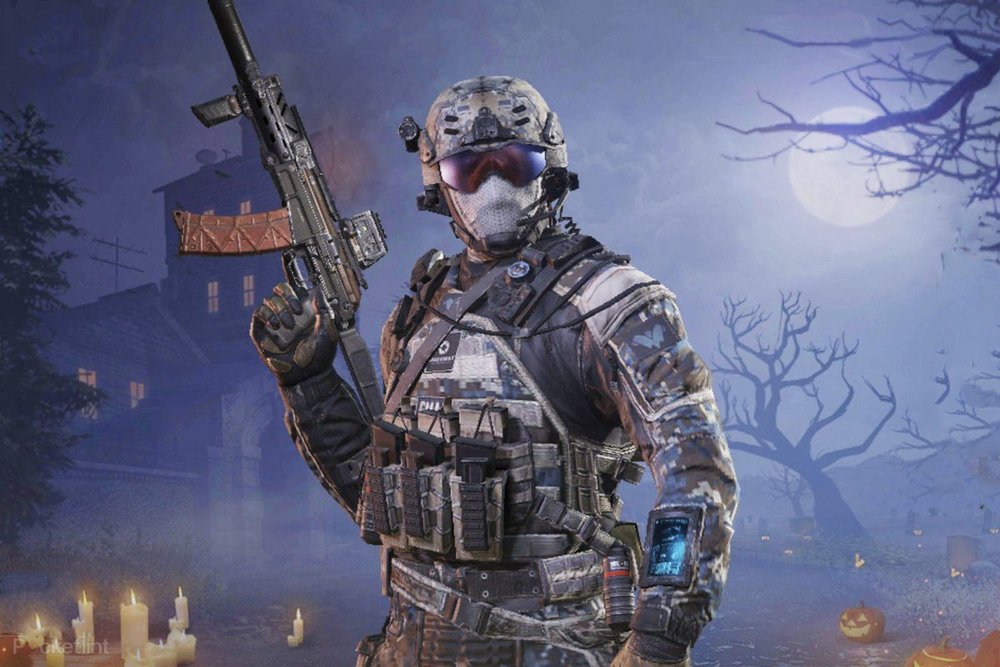 This article was first published on Contagious I/O, our online intelligence tool. To find out more click here.
Retailer Almacenes Éxito in Colombia put prizes on the heads of some of the country's top Call of Duty: Mobile players, rewarding anyone who was able to kill them (in the game) with discounts.
Call of Duty: Mobile is one of the most popular mobile games ever created. It was released in October 2019 and downloaded 180 million times across the world by the end of the year. Only Pokémon Go, which was released in 2016, attracted more mobile downloads in a three-month span.
But brands cannot advertise within Call of Duty: Mobile, and so Almacenes Éxito, working with Bogotá agency Sancho BBDO, used influential players to infiltrate the game and run a promotion.
Almacenes Éxito hired the three top Call of Duty: Mobile players in Colombia, each of whom has a YouTube channel with more than 100,000 subscribers. These players changed their in-game usernames and profile pictures to descriptions of promotions (60% off a TV, for example) and used their social media accounts to announce to their fans that anyone who killed them during a game of Call of Duty: Mobile would win the promotion described in their profile.
Winners would receive their promotional codes, which could be used in store or online immediately, through the game's chat function.
Results / The Most Valuable Promo campaign began on 12 March and took place over the course of five days. According to Sancho BBDO, 540 coupons were given away (78% of which were redeemed) and the campaign reached 535,978 gamers. Sales at Almacenes Éxito also increased 7% over the course of a week.
Contagious Insight 
/
Fame game / The Most Valuable Promo bypasses advertising restrictions to embed Almacenes Éxito in a space where there are no other brands competing for users' attention, giving the retailer an outsized chance at being noticed and remembered.
The influencers were the brand's ticket into the game, but also guaranteed a certain amount of audience interest by virtue of their popularity, and amplified the reach of the campaign by broadcasting it to their fans on social media (the most popular of the three gamers involved in this campaign has over 200,000 subscribers to his YouTube channel).
Worth killing for / But Almacenes Éxito and Sancho BBDO deserve credit for designing a promotion that leverages the influencers' popularity, rather than just piggy-backing on it.
The brand and agency show a good understanding of Call of Duty: Mobile, using the influencers' tags and profile pictures to convey their promotions. And turning the influencers into targets that players must kill to win the discounts adds a fun and competitive element to the promotion.
More than that, it adds value to the discounts themselves, as the high rate of redemption (see the results section above) demonstrates.
Robert Cialdini best captures this phenomenon in his book Influence: The Psychology of Persuasion. He cites a 1959 study by Elliot Aronson and Judson Mills, who tested the observation that 'persons who go through a great deal of trouble or pain to attain something tend to value it more highly than persons who attain the same thing with a minimum of effort.' In Aronson and Mills' experiment, women who had to endure an embarrassing initiation to gain entry to a group valued that membership more than those who were just waived through.
By making gamers hunt and kill some of the best Call of Duty: Mobile players to earn a discount, they are forcing them to invest time and effort into securing the vouchers (as well as attaching some kudos to the achievement) meaning they are more likely to value it and use those discounts.
This article was first published on Contagious I/O, our online intelligence tool. To find out more click here.
Want more Contagious thinking? 
/
Subscribe to the Contagious newsletter to receive a weekly dispatch of campaigns, opinions and research, curated for strategists, creatives and marketers.
Contagious thinking delivered to your inbox 
/
Subscribe to the Contagious weekly newsletter and stay up to date with creative news, marketing trends and cutting-edge research.