Campaign of the Week
Contagious I/O
/
1 September 2020
Castrol turns garages into brand ambassadors with app ads competition 
/
Motor oil brand exchanges product sales for ad space to help independent car workshops drive footfall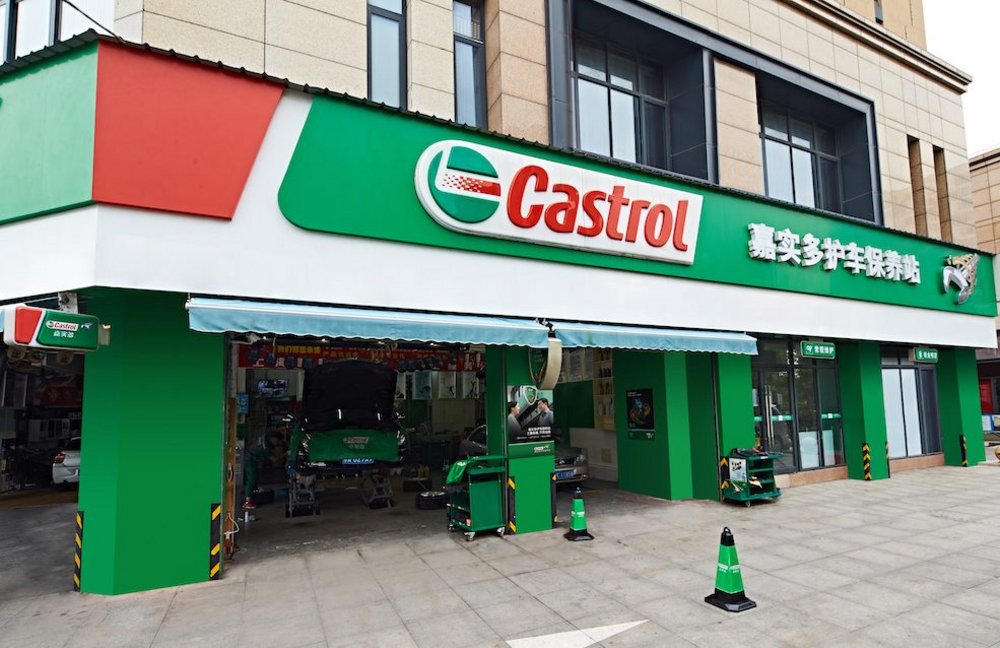 This article was first published on Contagious I/O, our online intelligence tool. To find out more click here.
Challenge / British global maker of industrial and automotive lubricants, Castrol, relies heavily on the sales of independent repair workshops. Yet, in these workshops the brand faces competition against similar products at lower prices.
Independent workshops and its mechanics in China have no direct reason to be involved in marketing campaigns or drive Castrol sales. So, the brand needed to find a way to strengthen its relationship with these workshops and ensure it would be first choice when mechanics recommended a product to customers.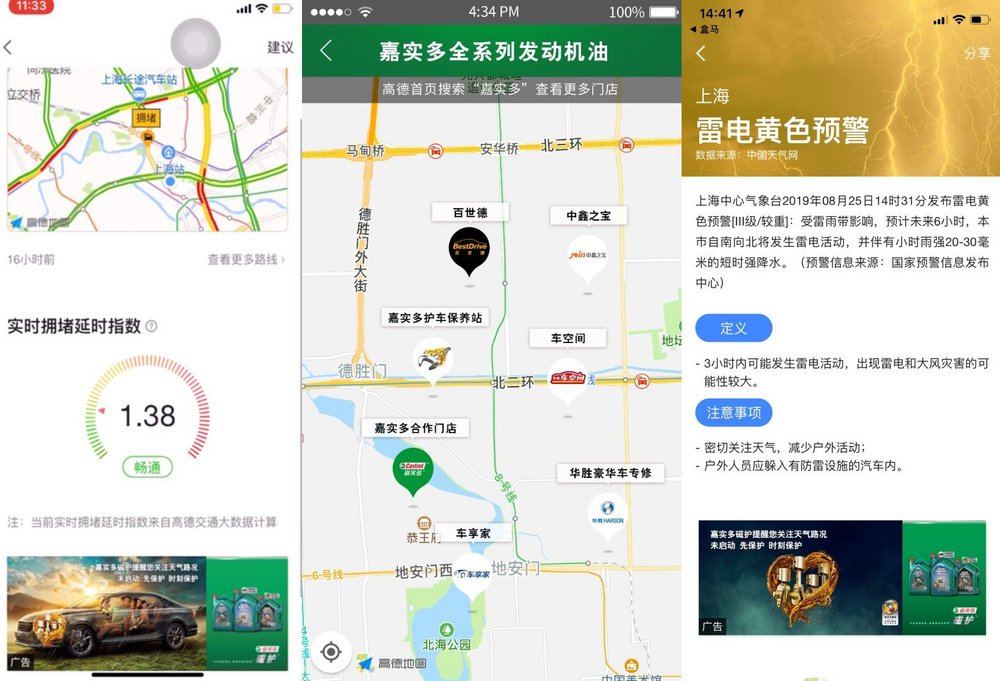 Solution / In order to incentivise independent workshops to sell Castrol lubricant, working with Mindshare China the brand devised a deal that would benefit both parties. Based on the insight that car workshops rely heavily on walk-in traffic, Castrol offered workshops advertising space on Gaode, China's leading navigation app, in exchange for product sales.
The platform on Gaode promoted workshops with in-app banner adverts, optimised by their Castrol sales levels. Therefore, the more Castrol oil lubricant each workshop sold, the larger the advertising push the shop received on Gaode.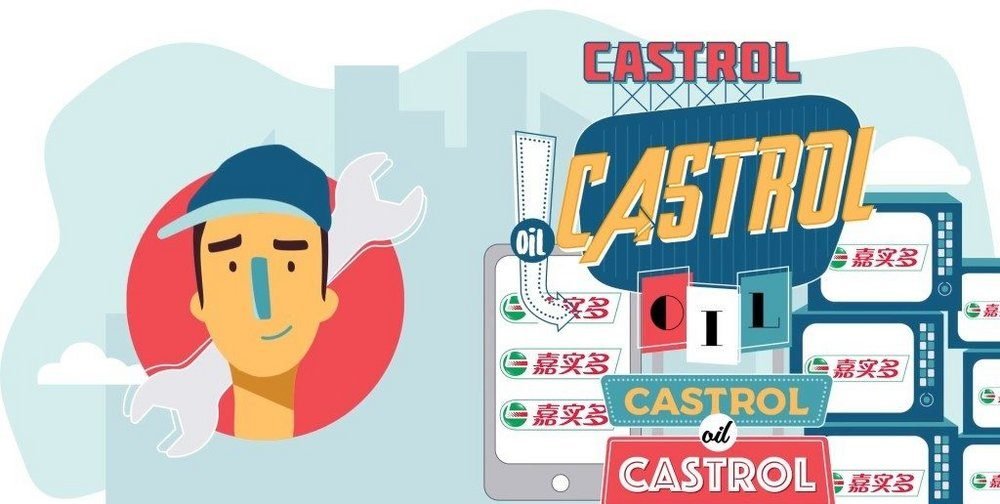 Once a workshop's Castrol oil orders reached a certain level, Castrol automatically began promoting that workshop on Gaode, directing nearby drivers in need of a mechanic. Additionally, the workshops with the best sales were rewarded with space on Gaode's recommendation bar on its navigation home page within the app.
Results / Following the campaign launch, 6,000 independent workshops were rewarded with advertising space on Gaode in exchange for Castrol lubricant sales. As a result, Castrol product sales increased by 44%.
Contagious Insight 
/
Getting ahead / This campaign taps into a behavioural insight: drivers in need of an urgent repair most often turn to search engine platforms to find a mechanic in that moment. Research from MDG Advertising in 2018 shows that 50% of all mobile searches are conducted in hopes of finding local results, and 61% of those searches result in a purchase. However, on these navigation platforms, the deciding factor for choosing one business over another is not based on location alone. Local businesses can show reviews, photos and customers ratings. As a result, navigation platforms have become a battlefield for independent workshops fighting nearby competitors. This initiative benefits independent workshops by capitalising on these dynamics. By participating, independent workshops are improving the likelihood their business will be advertised to the driver in need. Consequently, Castrol is able to influence part of the customer journey that is normally beyond its control.
Reaching out / In China, people often only engage with the lubricant oil category twice a year – when they're recommended an oil change during maintenance. Since independent workshops and mechanic recommendations are the main drivers of Castrol oil sales, it makes sense for the brand to direct its attention toward B2B partnerships. Mechanics in independent workshops have the power and opportunity to push Castrol over cheaper alternatives, but without an incentive it becomes difficult for Castrol to have control over its product marketing.
To avoid a race to the bottom price line, this initiative bridges that gap between supplier and vendor with a solution that benefits both parties – Castrol sales receive a push and independent workshops land ad space on a platform that may normally be out of budget. As a result, Castrol is able to weaponise suppliers of its product and create brand ambassadors. Equally, as long as these mechanics aren't receiving incentives from other lubricant brands, they have no reason not to engage with the initiative.
Strong relations / While this exchange between Castrol and independent workshops is win-win, Castrol also benefits further from the agreement. As a B2B company, it is in Castrol's best interest to nurture partnering businesses. In order for Castrol to be in demand, workshops need to be driving footfall and operating well. By offering mechanics advertising space, Castrol is not only pushing sales of its own products but helping these businesses as a whole.
This article was first published on Contagious I/O, our online intelligence tool. To find out more click here.
Want more Contagious thinking? 
/
Subscribe to the Contagious newsletter to receive a weekly dispatch of campaigns, opinions and research, curated for strategists, creatives and marketers.
Contagious thinking delivered to your inbox 
/
Subscribe to the Contagious weekly newsletter and stay up to date with creative news, marketing trends and cutting-edge research.