Campaign of the Week
Contagious I/O
/
3 November 2020
Bank serves 'blocked ads' as respite from financial temptation 
/
Fifth Third Bank saves internet users from temptation with 'blocked' ads in targeted social media campaign to promote its savings plan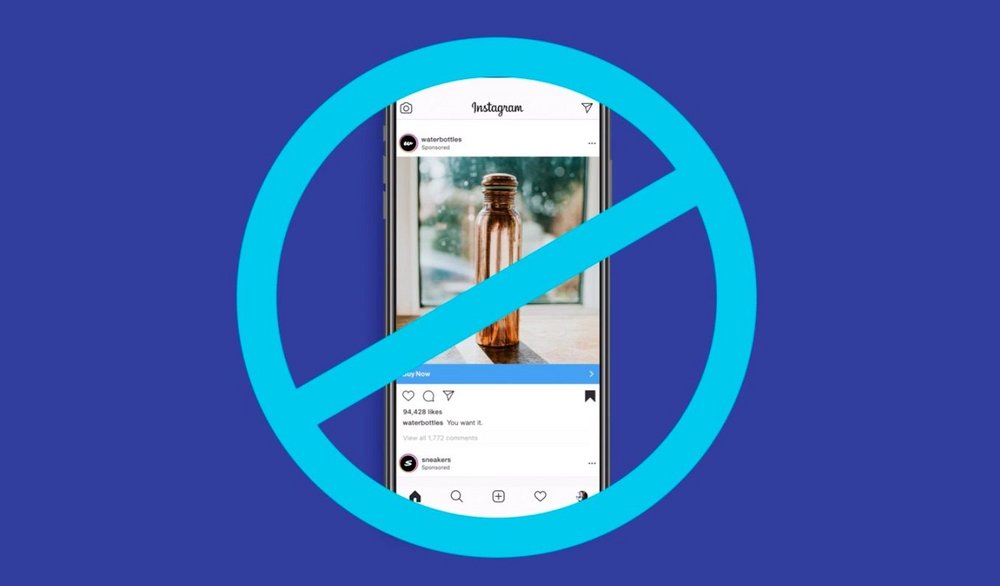 Fifth Third Bank is encouraging people to save money during the pandemic by curbing unnecessary spending.
Amid the recent upsurge of hyper-targeted programmatic advertising on social media, the Cincinnati-based financial institution wanted to highlight the danger of impulse buying.
Fifth Third Bank bought some of the most sought-after terms on social media and then served people so-called 'blocked ads', striking-looking blue and white tiles that highlighted the different types of generic ads typically seen online.
For example, Fifth Third Bank's sponsored posts read, 'This could have been a handbag ad' or 'This could have been a sunglasses ad'.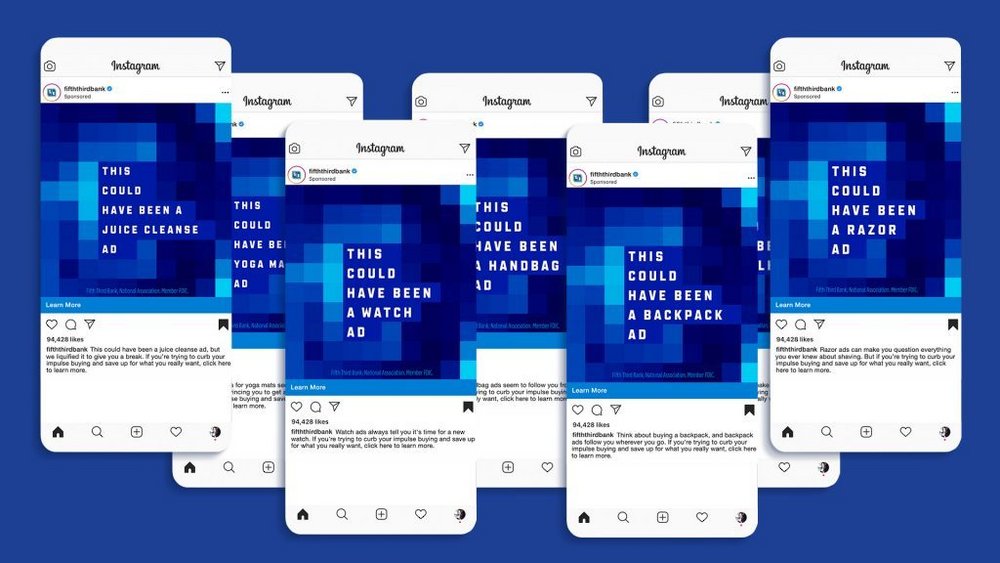 If users clicked on the ads, they were able to download a free savings app named Dobot to help manage their spending.
Created by agency Pereira O'Dell, San Francisco, the BuyNow Blocker campaign aimed to promote Fifth Third Bank's free automatic savings plan, according to the agency.
Contagious Insight 
/
How to spend it / It is important for banks to try to connect and understand their customers during times of financial hardship. Through promoting responsible spending, Fifth Third Bank demonstrates support for those feeling the effects of the economic downturn. Many Americans are struggling to cover even the most basic living costs in the wake of Covid-19. CNN recently cited a US Census Household Pulse Survey, which stated that 9.9 million Americans were not up to date on their rent or mortgage payments by the end of October this year and had little to no confidence of paying next month's bills on time.
Despite the economic uncertainty, people are having a hard time saving for the rainy days ahead. According to a survey by Engine Group, a large majority of consumers expect a recession next year but are spending up to 30% more online. Part of the problem is that people are at home and bored for many hours of the day, and targeted ads on social media make them vulnerable to impulse buying.
'Saving money is tough,' it says on Pereira O'Dell's website in reference to the campaign. 'Saving money during a pandemic with nothing to do but scroll social media while tempting ads track you is even tougher.'
Boring banking / Many big banks have a hard time making the services they offer understandable for customers. In contrast, Fifth Third Bank's campaign is clear, quirky and distinctive – all the things that most banks are not. Businesses like Klarna (an online financial services provider that allows customers to pay for items in instalments) as well as challenger banks like Monzo, which add value by helping customers make better financial decisions, have made legacy banks look old fashioned. The BuyNow Blocker campaign challenges this perception.
The campaign might be a pretty standard social media buy, but showing up with humour on a platform like Instagram is likely to appeal to a younger, more tech-savvy audience. The campaign's blue tiles are also striking enough to alert people when scrolling through their social media feeds – a more refreshing approach to marketing than the standard banking ads about trust and longevity.
Like this article? Share with your network:
Want more Contagious thinking? 
/
Subscribe to the Contagious newsletter to receive a weekly dispatch of campaigns, opinions and research, curated for strategists, creatives and marketers.
Get our weekly newsletter 
/
Subscribe to the Contagious newsletter and stay up to date with creative news, marketing trends and cutting-edge research.