Campaign of the Week
24 September 2018
Campaign of the Week: Jeep, Jeep Offline Site 
/
Automobile brand creates website that only works offline. Contagious I/O.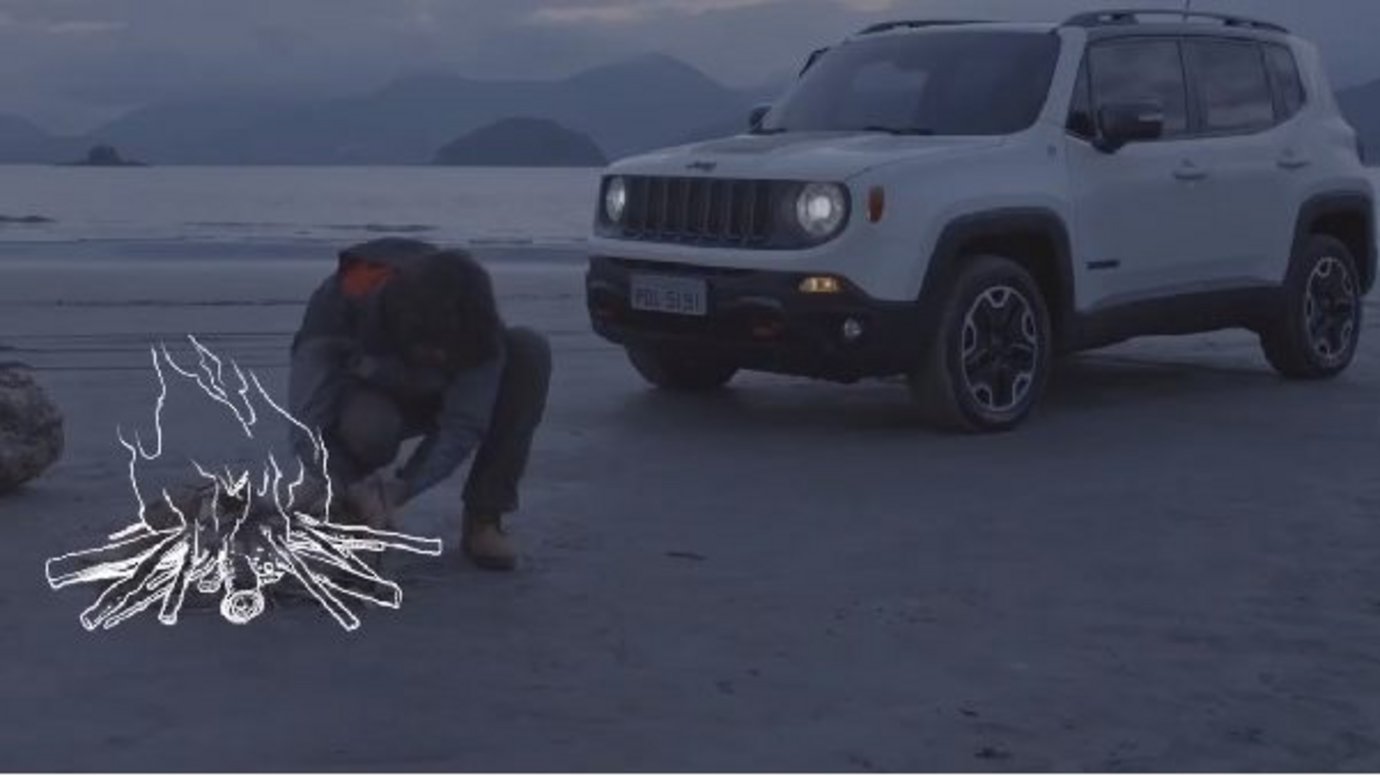 Jeep is inviting drivers to switch off and reconnect with nature by building a website that is only accessible when there's no internet reception.
Created with F.biz, São Paulo, the Jeep Offline Site shares survival tips intended for off-road adventurers. Drivers can read step-by-step guides on how to make a fire, set up a tent and even fish without a fishing rod. If a user tries to access the site with an internet connection, the pages fail to load.
The Jeep Offline Site stems from a larger brand initiative reminding its customers to get offline and go off-road. Earlier this year, Jeep created a plugin to replace the offline Tyrannosaurus Rex game, which appears when users fail to connect to Google Chrome, with a game featuring one of its cars.
CONTAGIOUS INSIGHT 
/
Log off / The internet has fast evolved from a secondary tool into an essential part of everyday life and Brazil is no different. According to business consultancy ATKearney, 51% of Brazilian internet users say they are online all day, while 20% use the internet more than ten times a day.While there is no substantial evidence showing that the internet is bad for general wellbeing, studies suggest that certain internet usages can trigger anxiety and depression. There are also several reports showing that nature and green spaces can improve happiness by alleviating morbid rumination (brooding over problems), which has often been associated with the onset of anxiety and depression.By making the website only available offline, Jeep is giving its audience a reason to log off and some inspiration for things to do outside. The site acts as a gentle reminder for Brazilians to disconnect from their phone and discover nature while making itself available in a space where not many brands have yet explored. (We've seen some examples of offline websites, although few from brands.)Jeep has long built its roots in freedom, adventure and authenticity, and this website is a nod to the brand's wider Go Anywhere, Do Anything message. The site also shows that Jeep is not only considering its customers' journey from A to B, but also considering what they'll be doing once there.
The Contagious I/O intelligence tool is constantly updated with case studies, in-depth strategy interviews, stories about new technologies and trend reports. If you would like to find out more about how you can get access to this resource, click here.
Want more Contagious thinking? 
/
Subscribe to the Contagious newsletter to receive a weekly dispatch of campaigns, opinions and research, curated for strategists, creatives and marketers.
Contagious thinking delivered to your inbox 
/
Subscribe to the Contagious weekly newsletter and stay up to date with creative news, marketing trends and cutting-edge research.