Campaign of the Week
5 November 2018
Campaign of the Week: Ibis, Relax We Post 
/
Hotel chain launches social media management service for guests while they're on holiday. From Contagious I/O.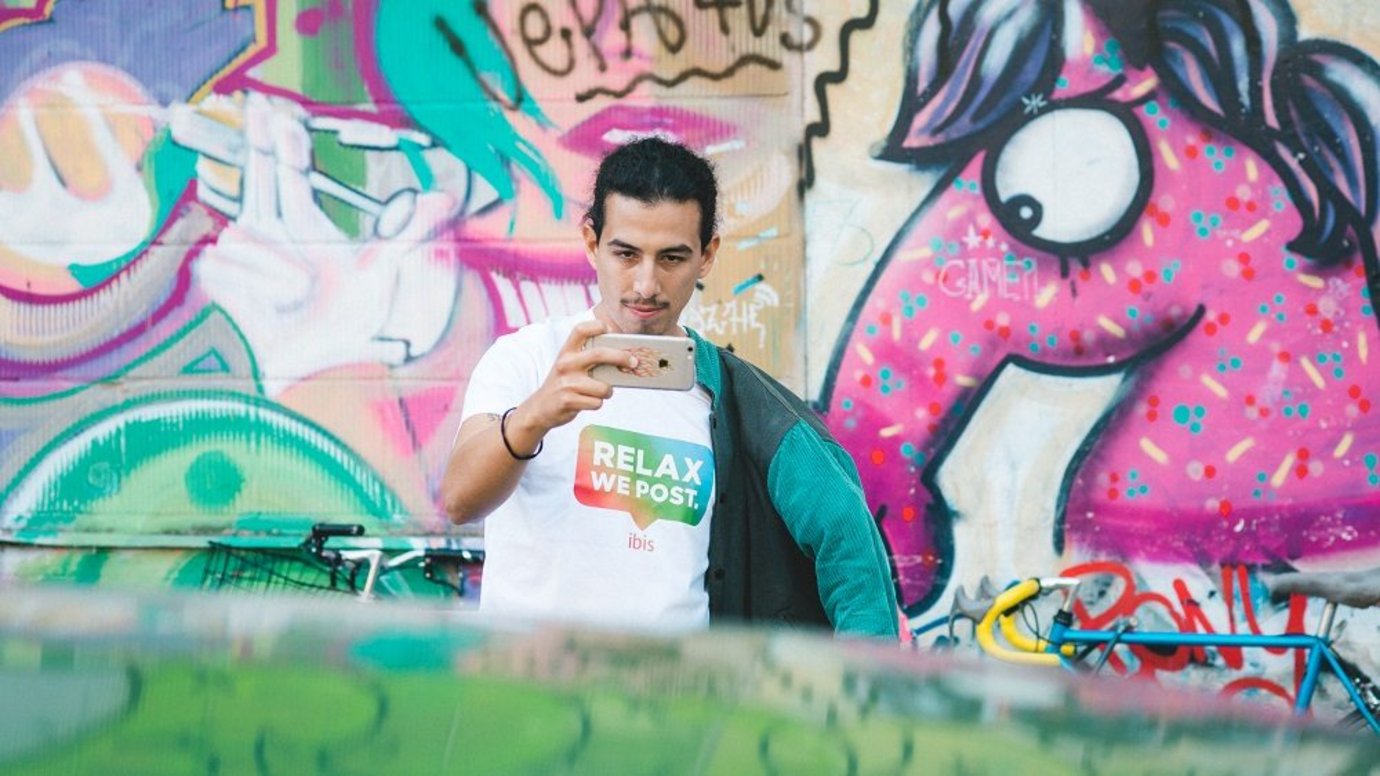 Hotel chain Ibis wants its guests to be fully present on holiday, instead of focusing all their attention on capturing a perfect photo for Instagram. To help, the AccorHotels-owned brand has launched a 'social-media-sitting' service in all of its 17 properties in Zurich and Geneva.
The Relax We Post service, created by Zurich-based Jung von Matt/Limmat, encourages guests visiting Ibis properties to hand their Instagram details to the hotels' 'social-media-sitters' for the duration of their stay. The brand has teamed up with over 10 well-known influencers, including Anna Maradan, Cristina Gheiceanu, Pascal Erb and Elay Leuthold, who will post photos, upload Instagram Stories and even respond to comments on behalf of the tourists who choose to participate.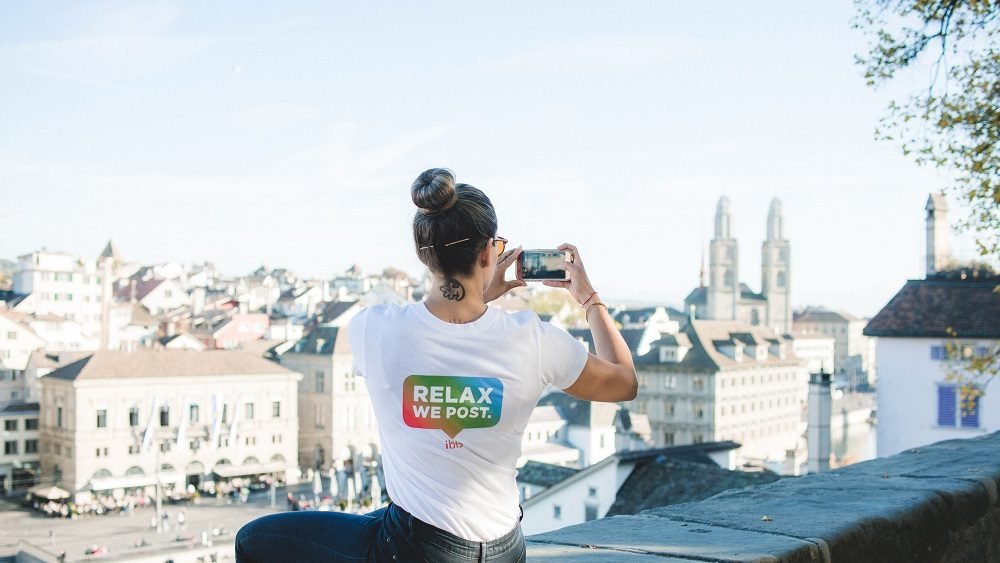 The service will be available free of charge to travellers staying at any Zurich or Geneva Ibis hotel for a weekend between 3 November and 2 December 2018. Bookings can be made through the campaign's dedicated microsite, where people can also find out more about each social-media-sitter. Prices for an overnight stay, including breakfast, start at $90.
CONTAGIOUS INSIGHT 
/
Elevated experience / The Ibis chain (Ibis, Ibis Style and Ibis Budget) is AccorHotels' number one network and a leader in Europe's economy hotel market. In 2012, the brand started a full revamp of its hotels and services in a bid to keep them modern and relevant to the changing habits of travellers. Since then, the image of the chain has significantly improved, with 90% of Ibis guests worldwide saying they are satisfied with its services and properties.
The Relax We Post service is another example of how the brand is responding to changing consumer attitudes and providing the best holiday experience for its guests. 'This new service offered by Ibis Switzerland is one of a kind. We pay close attention to current trends and make constant updates to the services at our hotels, ensuring we are able to offer our guests a range of modern, innovative ideas to make their everyday lives easier,' Philippe Alanou, senior VP of operations at AccorHotels Central Europe, said in an official press release. 'Relax We Post is part of our mission to ensure hotel guests enjoy unforgettable experiences when they stay with us.'
Stress-free service / Social media puts pressure on people to curate a perfect version of their lives, even if they're not full-time influencers. The Guardian reports that one in three young women feel under pressure to project a 'perfect' life on social media. One teen interviewed in the article admitted: 'The attitude is, if this photo does not get many likes then I will delete it.'
With the Relax We Post service, Ibis eliminates the social media stress felt by modern travellers, without asking them to compromise on posting perfect holiday photos. What's more, by handing over guests' social media accounts to well-known influencers, the brand ensures that both its properties and the cities they're in will be show in the best possible light.
Considering that 40% of millennial vacationers choose their holiday destinations based on how Instagrammable they are, and user-generated photos are key drivers of conversion (consumers have a 4.5% higher chance of conversion if they encounter user-generated content on their path to purchase, 9.6% higher if they interact with the photo), this campaign could be the nudge that pushes others to choose Ibis over competitors for their next trip.
The Contagious I/O intelligence tool is constantly updated with case studies, in-depth strategy interviews, stories about new technologies and trend reports. If you would like to find out more about how you can get access to this resource, click here.
Contagious thinking delivered to your inbox 
/
Subscribe to the Contagious weekly newsletter and stay up to date with creative news, marketing trends and cutting-edge research.