Campaign of the Week
20 September 2022
'Unlucky' Ecuadorian salt brand cheers country's football rivals 
/
Cris-Sal was barred from sponsoring Ecuador's football team because of its product's association with bad luck. So the brand turned its attention to their opponents instead.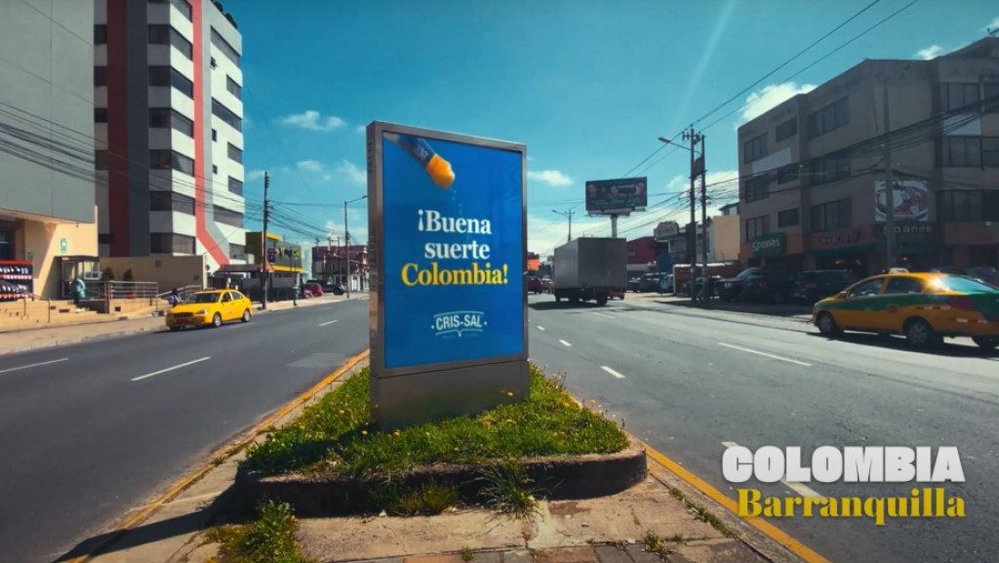 In South America, salt is believed to be bad luck, reason enough for salt brand Cris-Sal to be rejected as a sponsor of the Ecuadorian national football team.
But the brand still wanted to show its support for the team's 2022 World Cup qualifying campaign. Working with agency Paradais DDB, Guayaquil, it created the Unlucky Sponsor campaign, which saw the brand wishing good luck to Ecuador's opponents in the run up to Qatar.
These messages of 'support' were created as OOH and DOOH billboards that featured inside and outside of the stadiums across South America where the qualifying games were being played. Each ad featured copy wishing the opposing teams good luck, such as 'Um pouco de sal para a seleção Brasilera' (which translates to 'A little salt for the Brazilian selection'), with a Cris-Sal shaker dusting the messages with salt.
Since October 2020, the national teams of 10 South American countries have been competing in qualifying matches for one of just four guaranteed spots in 2022 Qatar World Cup this November. Ecuador narrowly sealed their place at tournament at the end of March 2022, and will play in Group A against Qatar, Senegal and the Netherlands.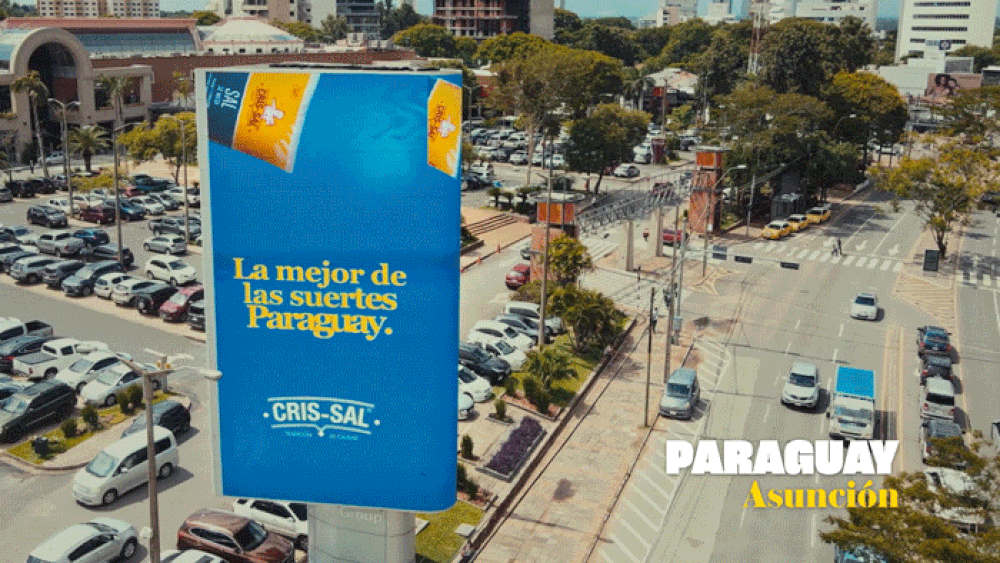 Across Ecuador's campaign, the team beat Chile for the first time ever as an away side, won a huge 6-1 victory over Colombia and conquered Uruguay for the first time in half a decade. In more unusual circumstances, Ecuador's opponents were plagued by injuries, red cards and penalties.
Results / According to the case study film, the Unlucky Sponsor campaign generated 41 million impressions for the brand and also contributed 2.8 million organic media impressions.
Contagious Insight 
/
Salty superstitions / Cris-Sal's campaign hangs off the really rich South American insight that salt, or saying something or someone is 'salty', is bad luck. The beauty of using local insights within campaigns is that it helps brands to insert itself into conversations authentically, especially during high-profile occasions such as the World Cup where it's difficult to stand out due to the popularity of the sport and all kinds of brands attempting to hijack the headlines. Cris-Sal's inspired connection between its product and World Cup qualifiers was extensively picked up by local news, radio and print publications to generate an impressive 41 million impressions – no mean feat for a low-interest FMCG brand.
Cris-Sal may be an Ecuadorian brand playing to an Ecuadorian market, but there are plenty of examples of international brands unearthing and utilising local insights to stand out during competitive consumption occasions. Last year, Contagious covered Skittles' Most Frustrating Red Packet game that played on the insight of 'Hongbao', the giving of money to friends and family in tiny red envelopes during Chinese New Year.
Also in Contagious' Brand Spotlight on the streaming service Netflix, the case study explores how through the use of local insights within the promotional marketing for its content, Netflix has been able to make its western shows feel more relevant and approachable to regional audiences across the world. Connecting brand truths with local insights is clearly a recipe for striking creative.
Working around restrictions / The catalyst for Unlucky Sponsorship was the brand being rejected as a sponsor by the Ecuadorian Football Federation, which told Cris-Sal 'Your sponsorship could generate a reaction that we as an institution don't want.' However, it was through being forced to work around these restrictions that Cris-Sal created a much more cost effective and PR-able story, which achieved the same desired effect – to reinforce the brand's Ecuadorian heritage while also boosting salience of its salt when Ecuadorians shop at the supermarket. The cheeky creative brings to mind Supercheap Auto's response to being dumped as the sponsor of the Bathurst 1000, with the brand reminding people of its historical connection to the motoring racing event by sponsoring 1,000 small businesses in the town of Bathurst. Restrictions inspire creativity, and creativity captures eyeballs, so don't be downhearted if your brand can't afford that big name sporting sponsorship. Check out this collection for some of the best examples of brands forced to get creative.
Contagious thinking delivered to your inbox 
/
Subscribe to the Contagious weekly newsletter and stay up to date with creative news, marketing trends and cutting-edge research.