Campaign of the Week
23 April 2019
WaterWipes, This Is Parenthood 
/
Baby care brand challenges taboos and unrealistic depictions of becoming a parent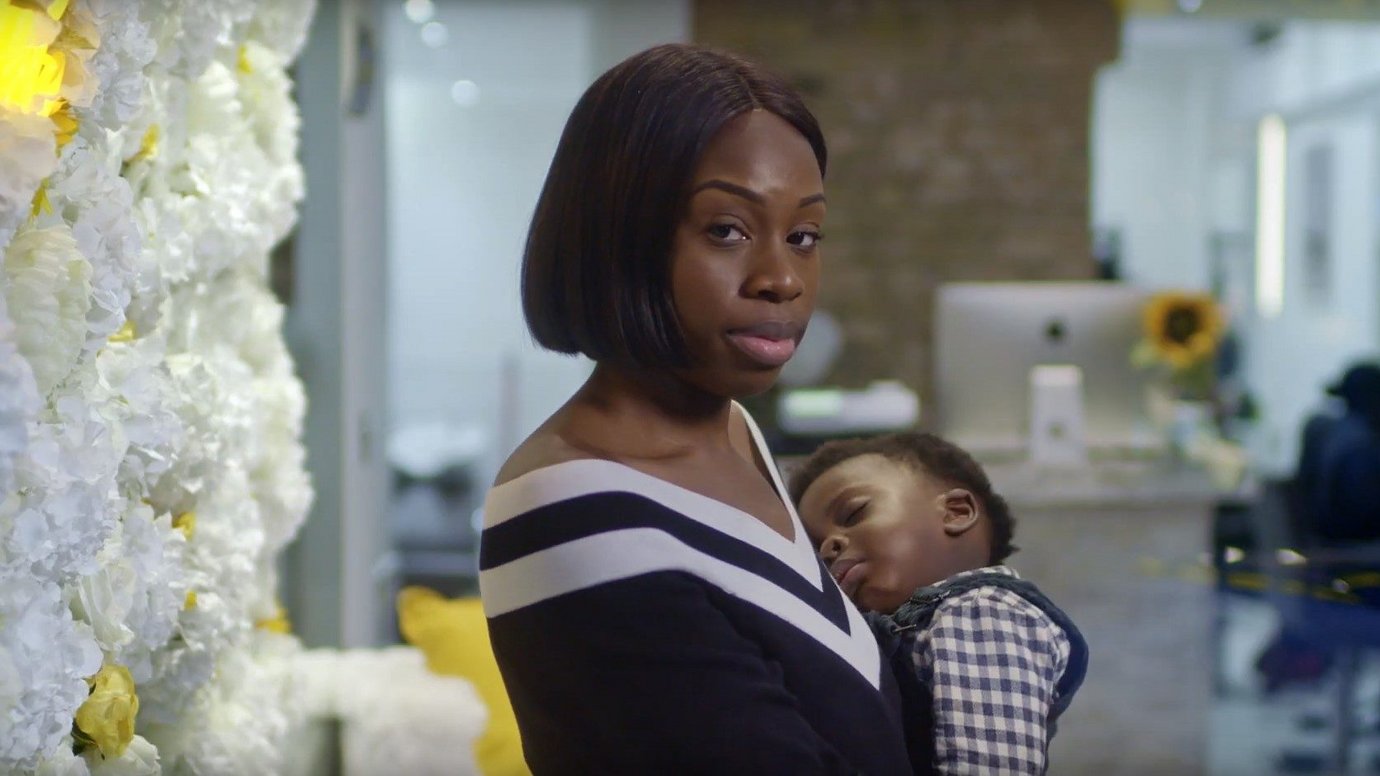 This story originally appeared on Contagious I/O, our online intelligence tool. To find out more click here.
Baby wipes brand WaterWipes has launched #ThisIsParenthood, a global campaign that deals with the experiences of real families throughout the first year of parenthood.
Creative agency The Brooklyn Brothers, London, collaborated with BAFTA nominated director Lucy Cohen to create an intimate film series that 'aimed at breaking taboos and normalising honest conversation around parenting', according to a press release from WaterWipes.
In a 16-minute documentary, 12 short films and flood of Instagram stories, the brand tackled topics like the myth of the perfect birth, the challenge of bonding with your baby, the strain on relationships between parents, and common feelings of inadequacy, isolation and failure as a new parent.
WaterWipes' campaign was created in response to a global study that found over half of the 13,000 surveyed parents felt like they're failing in their first year.
The campaign included out-of-home placements across railway stations in the UK and an activation in Times Square. WaterWipes also worked with parenting influencers to spread the #ThisIsParenthood content on social media while encouraging user-generated content on its digital channels.
This is the first ever campaign from the brand that was founded in 2016.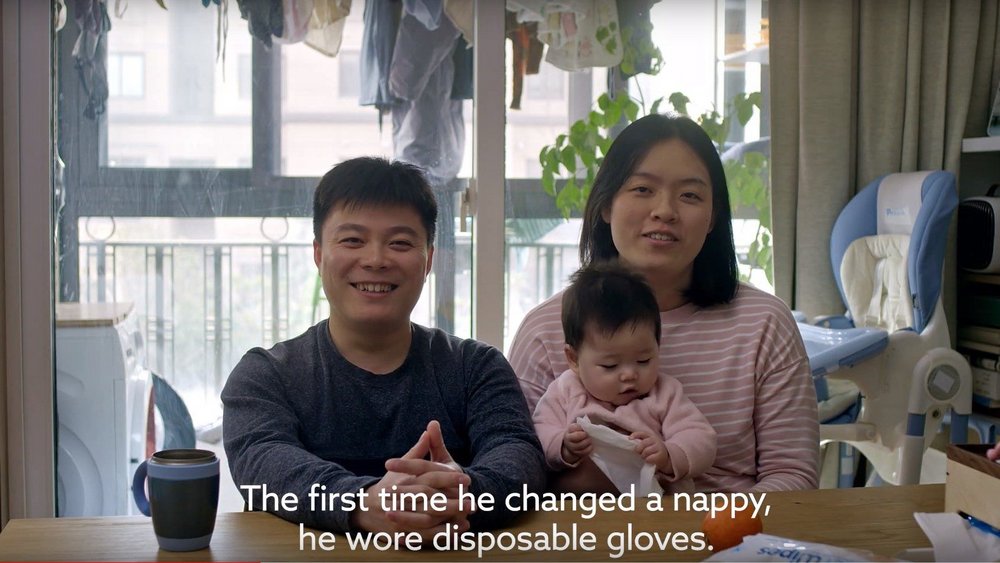 'This campaign was a manifestation of simply being honest about parenthood,' WaterWipes CMO Cathy Kidd said to Marketing Week.
'At the heart of it is the idea that an awful lot of parents across the world, no matter what culture or ethnicity or gender you're coming from, there's an expectation that the second you become a parent you know exactly how to do it. We wanted to break that myth and start some conversations that were more about the reality.'
CONTAGIOUS INSIGHT 
/
Real and raw / WaterWipes is not the first baby care brand to highlight the less publicised aspects of childbirth and parenthood: Mothercare's recent Body Proud Mums campaign celebrates new mothers' postpartum bodies, traditionally excluded from mainstream media, while Johnson's' 2012 campaign, You're doing OK, P&G's Thank You, Mom, in 2016, and Dove's Real Moms, in 2017 all explored similar depictions of 'real' mothers. The defining and distinguishing quality of #ThisIsParenthood is its rawness. The documentary-style campaign videos were directed by Lucy Cohen, whose previous works cover topics like suicide, anxiety and eating disorders. The content features real families from a range of socioeconomic backgrounds, which serves as stark antidote to the use of actors and airbrushed shots of smiling babies.
The stories themselves are also at odds with traditional baby product advertising: parents offer first-hand accounts of the extreme highs and lows of the first year of parenthood, from a new mother's trouble bonding with her son, to a couple's struggle to balance parenting duties. Instead of the usual saccharine scenes of sleeping babies, there is mess: incubators, caesarean scars, nappy rash and splattered baby food.
The honesty speaks to an audience of modern parents who are savvy to (and sick of) the 'instamums' who perpetuate misleading representations of motherhood via their social media channels. On online communities like Mumsnet there are countless threads of exasperated mothers criticising Instagram influencers paid to endorse baby products for being inauthentic, misleading and even unethical.
Marketing to mums / As brands strive to be more representative, the traditional stereotypical depictions of motherhood are becoming outdated and ineffective as a means of resonating with audiences. As Mumsnet founder Justine Roberts wrote in 2015, 'the average mother has been portrayed as, bluntly, a bit thick: insular, humourless, and worryingly over-concerned about getting her whites whiter. "advert mum" doesn't care about economics or politics, doesn't tell jokes and can't hold her own in an argument (unless she's berating "advert dad" about his domestic idiocy).' Andrea Newman, global head of marketing for wealth and brand communications at HSBC, told Marketing Week that 'having more knowledge of how different women with children live their lives' should 'help brands improve their content marketing strategy'. In response to the lack of understanding of motherhood, Mumsnet ran a dedicated 'marketing to mums' annual conference called to reveal research on how brands can better cultivate relationships with mothers.
Punch above your weight / In a press release for the campaign, WaterWipes described itself as 'a challenger brand punching above its weight in a category dominated by big spenders'. The brand's strategy relies on the power of the content to earn media well beyond its means, to have a cultural, rather than commercial impact. Being a small fish in the baby care pond works to its advantage; as a lesser-known brand it has the freedom to take bigger risks, address more taboos and confront stigmas in a way that a bigger brand cannot. With less pressure to sugarcoat, and a smaller budget, the resulting documentary is perhaps more authentic and relatable than the big budget productions of WaterWipes' competitors. By bringing true stories to life, the brand builds trust with consumers who recognise themselves in the many different versions of parenthood portrayed in the campaign films.
The Contagious I/O intelligence tool is constantly updated with case studies, in-depth strategy interviews, stories about new technologies and trend reports. If you would like to find out more about how you can get access to this resource, click here.
Contagious thinking delivered to your inbox 
/
Subscribe to the Contagious weekly newsletter and stay up to date with creative news, marketing trends and cutting-edge research.