Creativity
James Swift
/
21 June 2021
Cannes Lions: Outdoor winners 2021 
/
Three Grands Prix awarded in the Outdoor category at the 2021 Cannes Lions International Festival of Creativity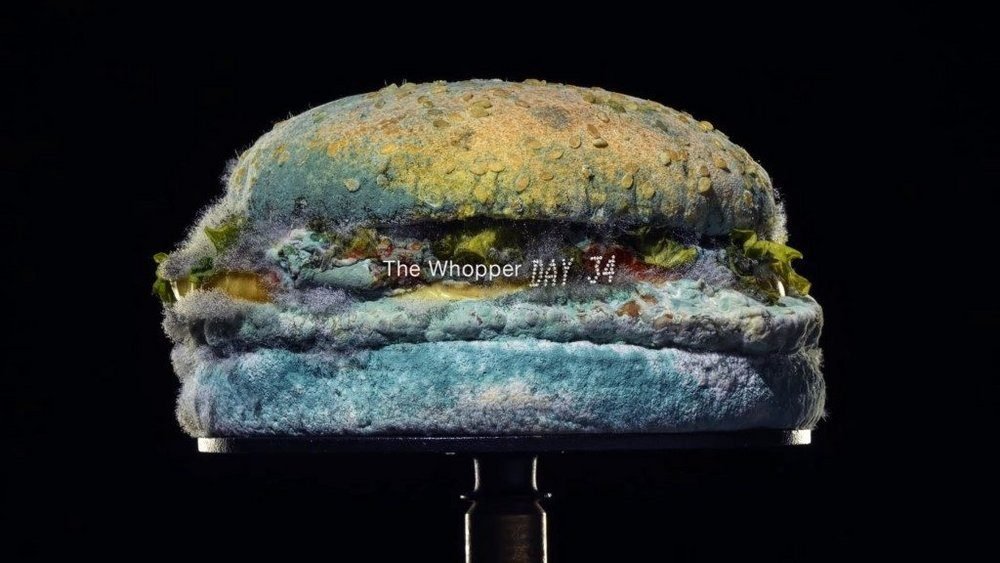 Burger King, Heineken and Renault all won a Grand Prix in the Outdoor category at Cannes this year.
Burger King won a Grand Prix for its polarising Moldy Whopper campaign, which also won Gold in the Print & Publishing category. The campaign used images of a rotting hamburger to announce that it was removing preservatives from its food.
It was entered by Burger King, Miami; Ingo, Stockholm; David, Miami, and Publicis Romania, Bucharest.
Heineken won a Grand Prix for helping bar owners in Argentina during the coronavirus lockdown with its Shutter Ads. Working with Publicis Italy, the brand diverted its outdoor marketing budget to bars that were forced to shut because of the pandemic, paying owners to paste ads on their shuttered windows.
Renault took the final Grand Prix for its Village Electrique campaign to promote its Zoe model car. The campaign, created by Publicis Conseil, Paris, saw Renault give every household (of which there are 11) in the rural village of Appy its own Zoe electric vehicle and install a public charging point there.
Renault also filmed the villagers for a few months as part of a documentary to show that electric vehicles could be practical even in remote French villages, and aired the footage during the lunchtime and evening news on TF1, a free-to-air channel.
Gold Lions winners 
/
Backstage for Havaianas (Alpargatas) by Almap BBDO, São Paulo
Modern/ Sixties/ Terrace for McDonald's by Leo Burnett, London
Park Distance Control/ Adaptive Headlights/ Parking Assistant for Mini by Serviceplan Germany, Munich
Vietnam/ Zimbabwe for Red Cross by Arnold Worldwide, Boston
Boards of Change for the City of Chicago by FCB Chicago
Lifeboat - The Experiment for Sea Watch EV by Serviceplan Germany, Munich
Donation Dollar for The Royal Australian Mint by Saatchi & Saatchi, Melbourne
Up The Vote for Reddit by R/GA, San Francisco
Uber Heetch for Heetch by Marcel, Paris
The Homeless Bank Account for HSBC by Wunderman Thompson, London
Cannes Deconstructed 
/
Want to know about the best work and key trends from this year's Cannes Lions International Festival of Creativity? Book a Contagious Cannes Deconstructed briefing for your team and we'll deliver a week's worth of festival insights in one hour. These can be delivered in person (depending on Covid restrictions) or virtually. Contact [email protected] for more information.
Want more Contagious thinking? 
/
Subscribe to the Contagious newsletter to receive a weekly dispatch of campaigns, opinions and research, curated for strategists, creatives and marketers.
Contagious thinking delivered to your inbox 
/
Subscribe to the Contagious weekly newsletter and stay up to date with creative news, marketing trends and cutting-edge research.