Creativity
James Swift
/
21 June 2021
Cannes Lions: Print & Publishing Winners 2021 
/
Dove wins Grand Prix for its Courage Is Beautiful campaign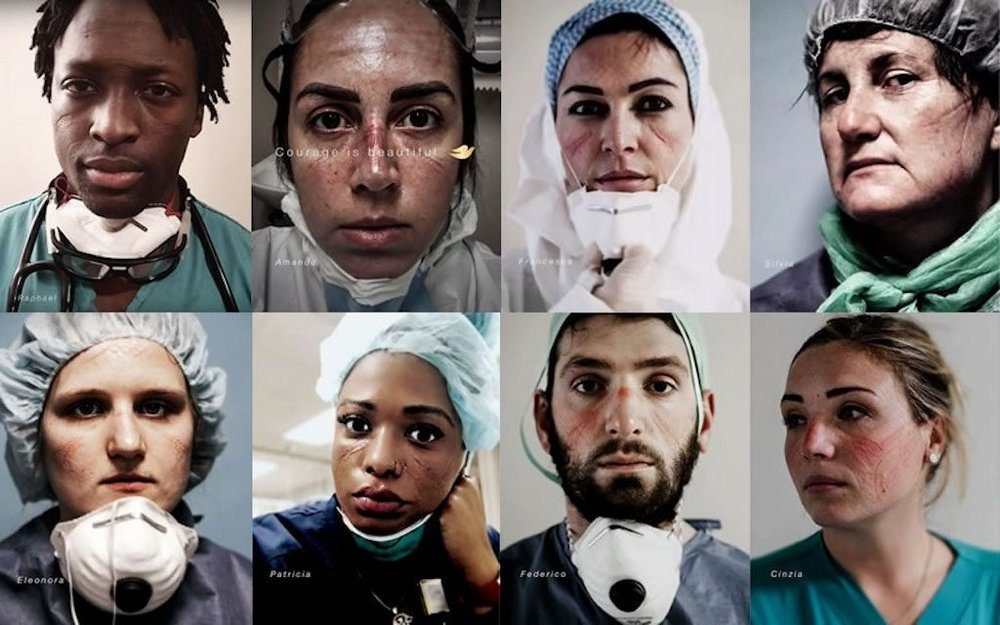 Dove's Courage Is Beautiful campaign celebrating nurses and doctors fighting the coronavirus has won the Print & Publishing Grand Prix at Cannes.
The campaign, which was created by Ogilvy's London and Toronto offices, comprised photojournalistic images of fatigued and emotional nurses and doctors coming off a shift with deep mask lines on their face, next to the strapline 'Courage Is Beautiful'.
In a previous interview with Contagious about the campaign, Dove global vice president Sophie van Ettinger said: 'Our main concern was making sure we were taking action and contributing to the global effort, especially because we are one of the world's biggest personal care brands. The first thing we did was show that we care with donations to frontline healthcare workers of products that help them look after their skin, as well as funds to get them the protective equipment they badly need.'
Gold Lions winners 
/
Moldy Whopper for Burger King, by Burger King, Miami; INGO, Stockholm; David, Miami and Publicis Romania, Bucharest (winning executions: Day 28, Day 32, Day 33, Day 35). The campaign also won a Grand Prix in the Outdoor Category.
The Birth of Gaming Tourism for Microsoft Xbox by McCann London.
The Most Valuable News for Folha de S.Paulo Newspaper by Africa DDB, São Paulo.
The Tampon Book: A Book Against Tax Discrimination for The Tampon Company by Scholz & Friends, Berlin.
Cannes Deconstructed 
/
Want to know about the best work and key trends from this year's Cannes Lions International Festival of Creativity? Book a Contagious Cannes Deconstructed briefing for your team and we'll deliver a week's worth of festival insights in one hour. These can be delivered in person (depending on Covid restrictions) or virtually. Contact [email protected] for more information.
Contagious thinking delivered to your inbox 
/
Subscribe to the Contagious weekly newsletter and stay up to date with creative news, marketing trends and cutting-edge research.