Campaign of the Week
Contagious I/O
/
24 March 2020
Chipotle invites fans to virtual lunch amid Covid-19 pandemic 
/
Restaurant chain hosts virtual lunch hangouts in line with social distancing and self isolation practices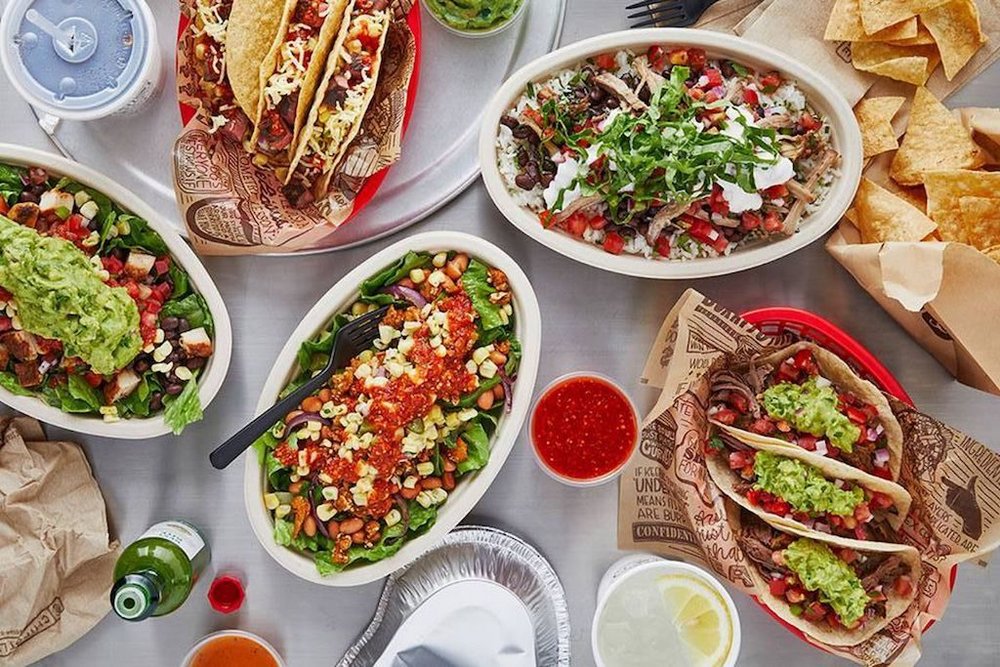 To reduce the likelihood of spreading the novel coronavirus Covid-19, countries around the world are encouraging their citizens to practice social distancing and avoid public places.
In line with this, on 16 March, American QSR chain Chipotle Mexican Grill launched Chipotle Together sessions. For one week, each day at lunchtime (11am Pacific Time/2pm Eastern Standard Time) there will be an opportunity for people to connect with the brand via videoconferencing site Zoom.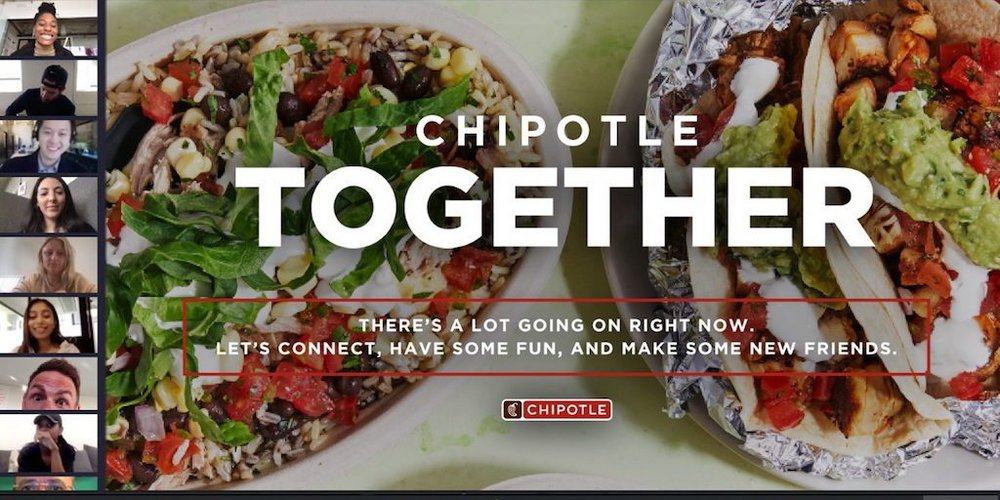 Each session will include Chipotle-inspired presentations, celebrity appearances, Q&As and the chance to win free voucher codes for online delivery.
Every day, the restaurant chain will be posting a link to the virtual hangout session on its Twitter account, where up to 3,000 people may join the event.
The first session was hosted by reality star Colton Underwood, who appeared on popular US TV show The Bachelor in 2019.
The campaign was created with the help of Day One Agency and BCW Global in New York.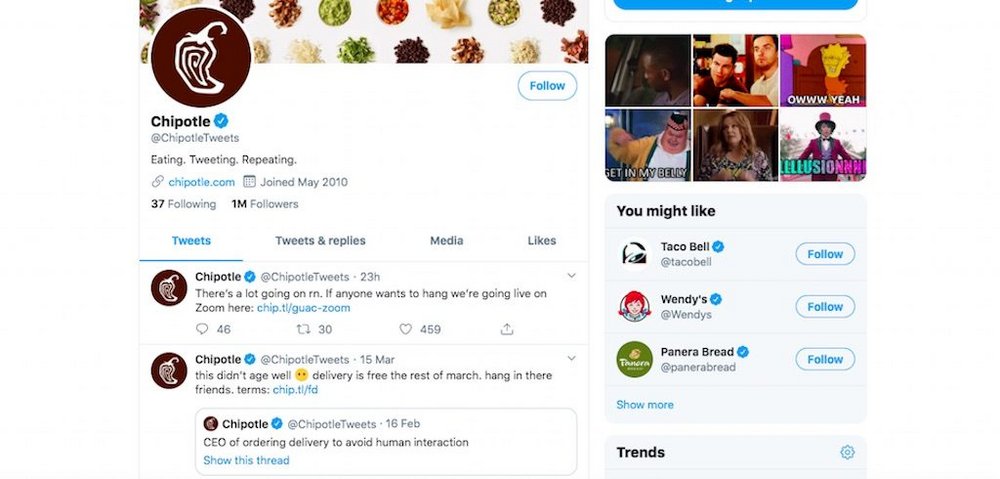 In addition to its Chipotle Together sessions, the brand is offering its customers free deliveries on all orders over $10 via its app and website throughout March 2020. Chipotle is also responding to Covid-19 by introducing dedicated hygiene teams in its kitchens, specific ingredient stations for online orders, tamper-evident packaging, and an in-app delivery tracker to give customers step-by-step real-time updates.
Contagious Insight 
/
Lockdown / The rapid spread of Covid-19 across the world has forced businesses to drastically change their operations, wreaking havoc across a number of industries, including the food service and hospitality industry. According to data from restaurant reservation system OpenTable, as cited by Recode, the outbreak has resulted in a 64% decrease in restaurant occupancy compared to the same time last year. But as difficult as this time may be for brands, it is just as challenging for their customers. As reported by the American Psychological Association, social isolation can lead to 'depression, poor sleep quality, impaired executive function, accelerated cognitive decline, poor cardiovascular function and impaired immunity at every stage of life'.
With people across the world on the lookout for a way to distract themselves from social isolation, Chipotle is offering a solution. US President Donald Trump announced on 16 March (the day of the campaign launch) that citizens should avoid gatherings of more than 10 people, as well as restaurants, bars and food courts. Chipotle's speedy and timely response to these measures makes this campaign notable: as well as increasing the restaurant chain's odds of standing out from its competitors, the campaign creates social buzz during a time when many of its customers are confined to their homes and likely to be online.
Business as usual? / The major challenge facing businesses (particularly those that fall into the leisure and entertainment categories) during this 'national emergency', is sales. According to The Wall Street Journal, restaurants face a 'double threat from the coronavirus', while national reservation platform Resy revealed that business is down 20% across the US versus two years ago – by 30% in New York and 60% in Seattle, reports the New York Times. As a way to boost sales and appeal to housebound customers, many restaurants are introducing or improving existing delivery services. Similarly, Chipotle's livestreaming event (with an added celebrity incentive), shows that the company is doing its bit to protect and cater to customers during the pandemic while promoting its new free delivery offering – increasing the likelihood of consideration.
Let's go live / With this campaign, Chipotle is tapping into a growing trend that's enjoyed a boost in the past few months: livestreaming. In 2017, the global livestreaming market was valued at $32bn and is expected to reach $60bn by 2026 – brands are increasingly experimenting with the medium to find new ways to reach consumers. Already a thriving industry in China (you can read more about live commerce here), recent events have made this medium more popular than ever as a risk-free way to bring entertainment, information, and community to people around the world. When China was the epicentre of the coronavirus in early February, Taobao Live, Alibaba Group's livestreaming platform, saw a 110% increase in livestream sessions compared with the same period in 2019, reported Alizila, the news hub for the corporate giant. While stuck at home, users were able to watch cooking shows, get virtual tours of apartments from real-estate agents, and view concerts.
By turning its messaging virtual and reaching its customer base through livestreaming, Chipotle can keep engagement with the brand up despite the decline of in-store footfall.
P.S. Rehab 4 Addiction's guide to improving mental health during the COVID-19 pandemic.
Contagious thinking delivered to your inbox 
/
Subscribe to the Contagious weekly newsletter and stay up to date with creative news, marketing trends and cutting-edge research.