Creativity
Luísa Fedrizzi
/
1 April 2021
Contagious Spotlight on Latin America: April 2021 
/
The Contagious team in Brazil picks its favourite campaigns from across Latin America over the past month, highlighting the creativity and strategy that makes the work relevant and interesting.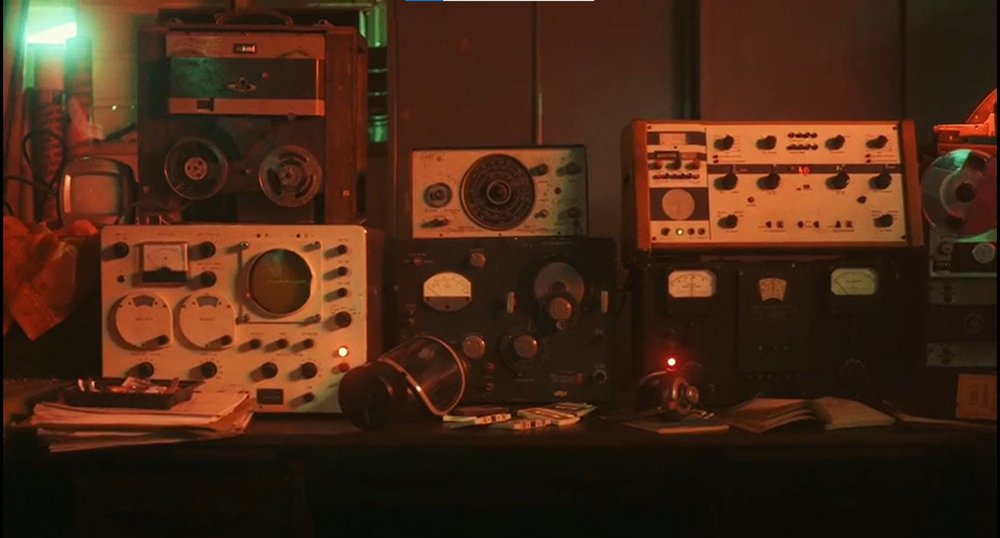 Call of Duty: Black Ops Cold War, Ghost Radio / CP+B Brasil 
/
To promote Activision's Call of Duty: Black Ops Cold War game, CP+B Brazil created a Soviet-style ghost radio station that emits coded signals.
Over the course of a week (March 3 – 10, 2021), the Call of Duty radio station emitted 1,000 codes that, when cracked, provided players with in-game points boosts.
The idea behind the stunt was to immerse players in the spirit of the game. The campaign was promoted via posts from influencers and brand social media, which directed players to www.radiofantasma.com.br to try to decode the secret transmissions.
The webpage was designed to look like the dashboard of the radio stations used for spying during the Cold War. The codes were broadcast in Portuguese with a thick Russian accent, in between beeps, buzzes and hums. Anyone who cracked a code within 60 seconds was then directed to unlock a second code sent to their email address, before being eligible to claim their prize.
Contagious Insight 
/
History goes virtual and immersive / Probably the largest chunk of gamers today learned about the Cold War in high school, and it might be difficult to imagine how such global tension, powered by what can only seem like fiction nowadays, really happened. With the game and this specific campaign, Activision and CP+B Brasil bring players back to that reality.
The voice-over actor who reads the codes is a native of Ukraine living in Germany. He was taught the letters and words in Portuguese specifically for this project, and recorded them in his home studio. The language of the broadcast is faithful to an original Soviet spy transmission, including all the beeps and buzzes and the announcer's tone of voice.
In replicating the look and feel of a radio device on the webpage, CP+B's creative team studied a range of Cold War-era models and consulted a radio broadcasting expert to replicate as closely as possible the original Soviet radio transmissions.
Local, social, imaginary / Brazil ranks among the four largest games markets globally, which means that not only is the country is a priority for Activision, but also that connections must be deepened to fend off competition.
While the game's subject matter might be sensitive in other countries (such as the US), in Brazil it feels more like fiction, and that gives the brand the opportunity to create associations in players' minds using the emotional connections built through the game. A creative device such as Ghost Radio, which expands on the game itself, is a clever way to build on the local imagery about the Cold War.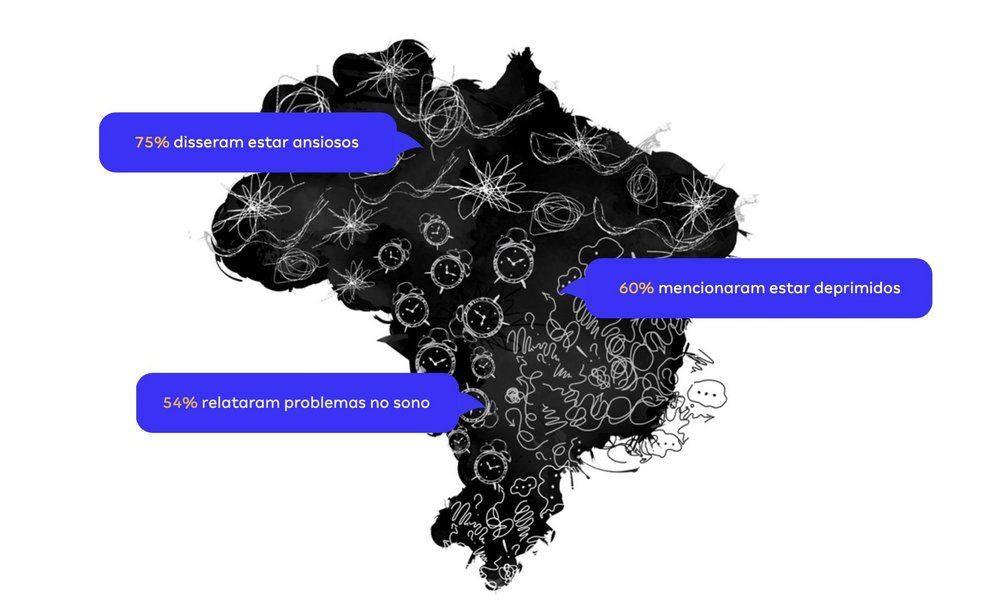 Amil, Mental Health, Don't Minimize This Matter / BETC Havas 
/
After seeing a 40% increase in mental health consultations, Brazilian health insurer Amil launched a campaign and a content platform to demystify conditions like depression, anxiety and bipolar disorder.
The commercial shows the difficulties that people face at work or with family when dealing with mental health issues, and aims to visually and symbolically depict the sensations one feels during crisis and confrontations.
The campaign, created in partnership with BETC Havas, was broadcast across TV, radio and social networks, and was supported by a content platform and three video series – Mental Health In A New Time, Personality Disorders and What not to say – all of them mixing data and information from specialists with real life testimonials.
Contagious Insight 
/
Facts against taboos / Data from the World Health Organization (WHO) show that more than 18 million Brazilians suffer from anxiety and 12 million from depression.
Another study, conducted by the University of São Paulo in partnership with the State University of Ohio, revealed that among 11 countries Brazil leads in cases of depression during quarantine. Being such a pervasive problem, it shouldn't still be seen as a taboo or exaggeration. But it is. That's why Amil's approach is important. When a health insurer (and one of the largest ones in the country) uses mass media to say these diseases should not be minimized, it validates people's experiences and opens new conversations on the matter. The brand becomes an ally.
Mental is also health / Depression, anxiety and burnout can have an impact on other physical conditions that will, then, require further treatments – and further spending. As an insurer, Amil has a professional interest in its customers' good health, and with mental health issues increasingly being considered another epidemic of our time, it benefits Amil if people learn how to identify, deal with and treat disorders before they result in futher problems.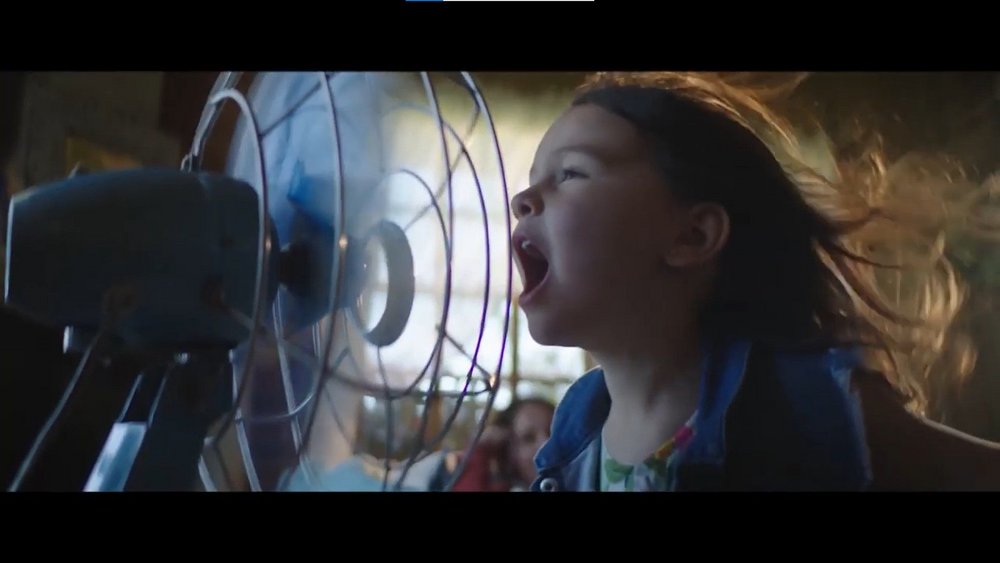 Magia Blanca, ¿Qué pasó en el 2020? / ROCKNROLLA 
/
Household cleaning brand Magia Blanca (White Magic) launched its new positioning – 'with Magia Blanca at home everything is fine' – by asking children, 'what happened in 2020?'
The campaign, created by Guatemalan creative studio Rocknrolla, offered a fresh take on the pandemic and a different way to present a positive message. Using children as spokespeople for the brand's message recognises them as the silent heroes of the pandemic, capable of keeping joy and naivety alive at home. From statements like 'my parents live at home' to 'my teacher went on vacation' to 'we ate pizza every day' the kids' reinforce the brand's message that there's a direct connection between home and wellbeing.
Beyond category clichés / Magia Blanca goes beyond the clichés and gives the campaign a twist by assigning kids a different role in the plot: they are not the ones making the mess, they're the storytellers.
Fresh optimism / Most 'we'll-get-through-the-pandemic' campaigns have also shared the same codes, and many of the positive or optimistic brand communications in the past year have missed occasionally the mark, by sugar coating the gravity of what's happening. Magia Blanca gets it right by putting kids' perspectives front and centre. It's their naivety that gets the emotional tone right.
Of course the pandemic has taken a different toll on every family. But relying on children's innocence and imagination to say it how they see it gives us the possibility of facing such a complex reality in a simpler and more positive way.
Like this article? Share with your network:
Want more Contagious thinking? 
/
Subscribe to the Contagious newsletter to receive a weekly dispatch of campaigns, opinions and research, curated for strategists, creatives and marketers.
Get our weekly newsletter 
/
Subscribe to the Contagious newsletter and stay up to date with creative news, marketing trends and cutting-edge research.