Innovative sampling and product trial campaigns for the ecommerce age 
/
In-store product trial is declining as more people shop online, so brands are finding new ways to give people stuff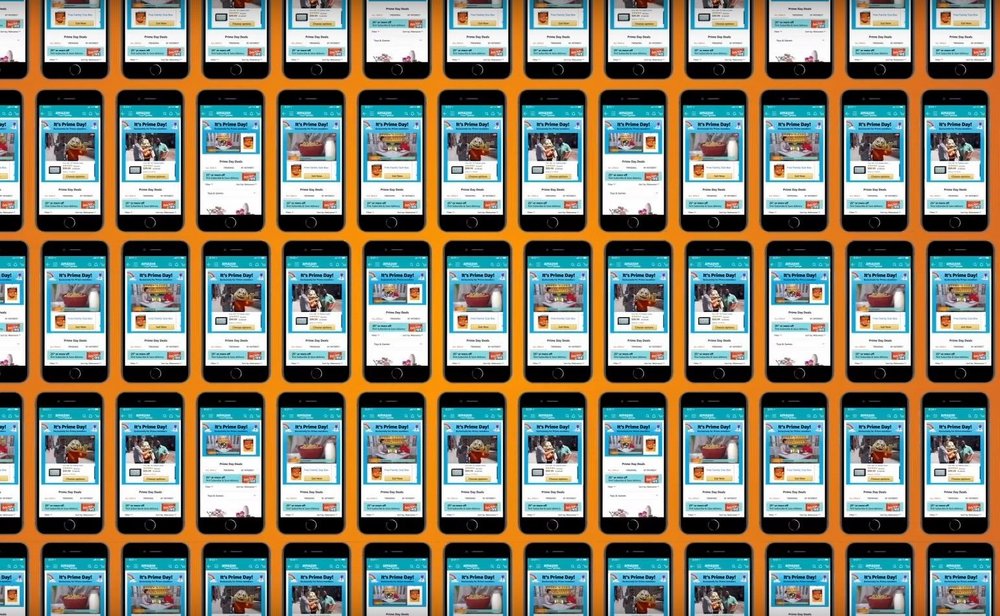 Brands know most of us love getting something for nothing. Indeed, product sampling is one of the oldest tricks in the marketing book, and no doubt that is because it works so well.
According to a report from research firm Sampling Effectiveness Advisors, 73% of consumers said they were likely to buy a product after trying it (only 25% said the same thing about seeing a television commercial). And as any behavioural economist worth their salt will tell you, reciprocity is a powerful thing.
FMCG retailers have relied on in-store sampling for years. US behemoth Costco, for example, has an unlimited free sample policy. Yes, that's right, it's policy is to never refuse someone a square of cheese or tipple of Baileys, no matter how many times they rejoin the queue. In one instance, this freebie strategy helped boost sales of frozen pizza by 600%, according to the product-demonstration company, Interactions, which handles Costco's samples.
But as people spend more time shopping online and less time walking supermarket aisles – Retail Economics predicts ecommerce will make 53% of UK sales by 2028 (up from around a fifth) – opportunities for sampling will diminish.
This means brands will have to get more creative if they want to get their products into customers' hands for a trial. Fortunately, there are already a few creatively-minded brands blazing a trail by experimenting with new methods.
We searched I/O, our online intelligence tool, to bring you the most innovative sampling campaign we could find.
Glade, Scent by Glade 
/
Glade sought to bring samples of its air freshener to online shoppers. Working with Walmart, Glade took the packing pillows used to protect products during home deliveries, and filled them with its air freshener. When people unpacked their Walmart groceries and popped the pillows, they got a whiff of Glade's spring fragrance. The packaging also had a QR code that could be scanned to buy Glade's products directly.
Ogilvy Chicago, the agency behind the campaign, claimed that they Scent By Glade campaign generated a 83% increase in sales of Glade's home fragrances on Walmart.com during its first week.
Liave, Persecución a la italiana 
/
A Peruvian dairy brand hijacked food delivery hand-offs to boost sampling of its cheese. It hired Vespa drivers to lurk outside Italian restaurants in Lima, Peru, and every time someone set off from one of these restaurants with a delivery order, the Laive Vespa drivers followed them to the customer's address, knocked on the same door and gave the resident a pack of parmesan cheese to complement their meal.
McCann Worldgroup, Lima, the agency behind the Persecución a la Italiana (Italian persecution) campaign, reported that the campaign generated 4.5 million interactions as well as 63,800 shares, 22,100 comments and 800,000 likes on social media.
Cheerios, Hacking Prime Day 
/
Cheerios used sampling to game Amazon's ecommerce algorithms. During Amazon Prime Day (16th-17th June 2018), Cheerios offered a free family-size box of Honey Nut Cheerios to any Amazon shopper who spent more than $40 on Amazon Pantry, the Prime-exclusive service that offers low-priced groceries and household items. In addition to the box of cereal, customers received a $10 discount. But the transaction also automatically created a Cheerios shopping history for millions of Amazon Prime shoppers, infiltrating Amazon's recommendation algorithm and moving Cheerios to number one in the cereal category, and even the number-one grocery item on Prime Day.
These examples come from Contagious I/O, our online intelligence tool filled with commercial creativity from around the world. To find out more click here.
Want more Contagious thinking? 
/
Subscribe to the Contagious newsletter to receive a weekly dispatch of campaigns, opinions and research, curated for strategists, creatives and marketers.
Contagious thinking delivered to your inbox 
/
Subscribe to the Contagious weekly newsletter and stay up to date with creative news, marketing trends and cutting-edge research.