Did It Sell? A free results report from Contagious 
/
Thorough performance breakdowns of some of the world's most creative and celebrated campaigns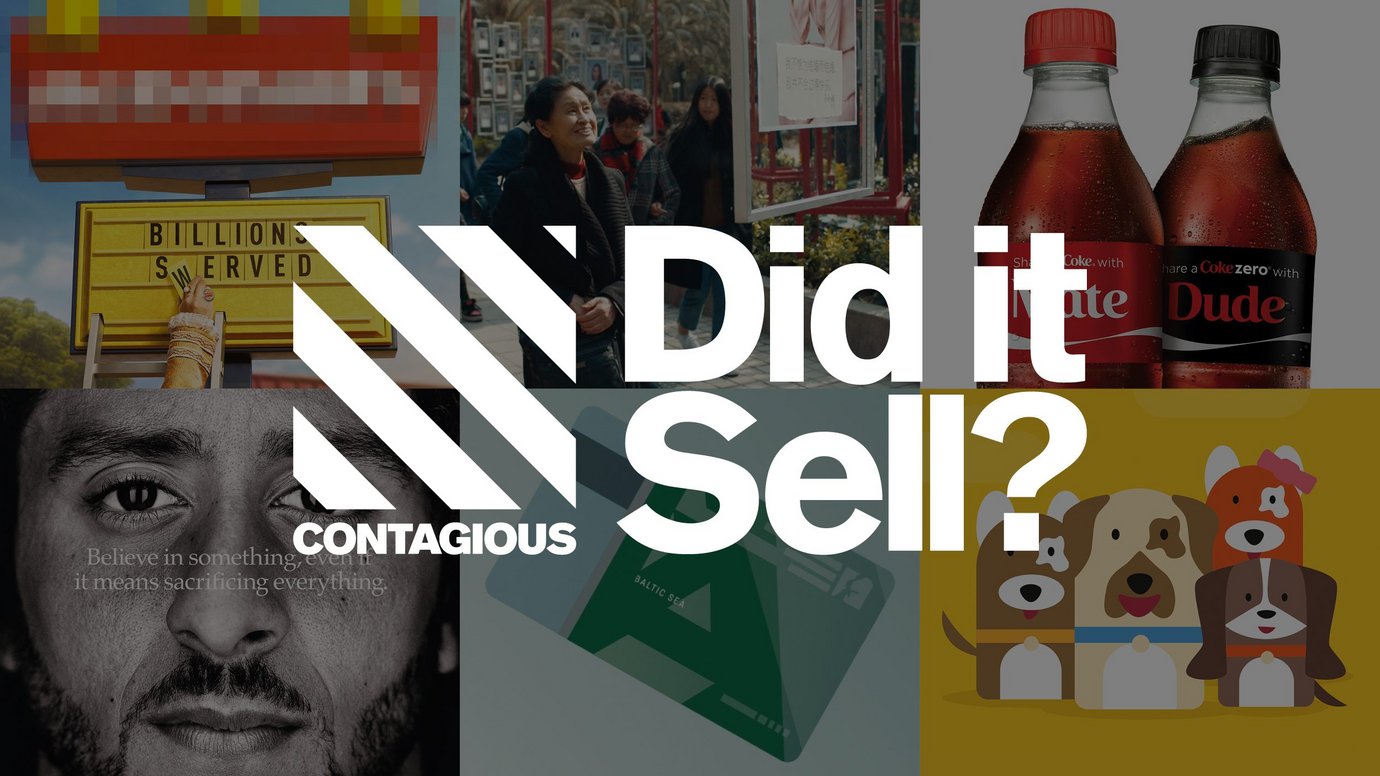 If you know one thing about Contagious it's probably that we're really into creativity and ideas – we can't get enough of the stuff.
But our members know that we're just as enamoured with results.
After drilling into the minutia of a campaign, finding out how and why it got made, we go back to the agency and client to ask whether it worked or not.
We then publish the most thorough and instructive performance breakdowns in Contagious Magazine, in a section we call Did It Sell.
Now, we've compiled some of our favourite Did It Sell articles over the years into a downloadable report.
Just fill in the form below to discover what some of the most well known and generously awarded campaigns from the likes of Coca-Cola, Nike and Pedigree did for their brands.
And it's completely free. How's that for a result?
Want more Contagious thinking? 
/
Subscribe to the Contagious newsletter to receive a weekly dispatch of campaigns, opinions and research, curated for strategists, creatives and marketers.
Contagious thinking delivered to your inbox 
/
Subscribe to the Contagious weekly newsletter and stay up to date with creative news, marketing trends and cutting-edge research.