Campaign of the Week
16 September 2019
EBay offers ecommerce lessons in Retail Revival campaign 
/
Online retailer positions itself as the friendly ecommerce giant by helping small businesses trade online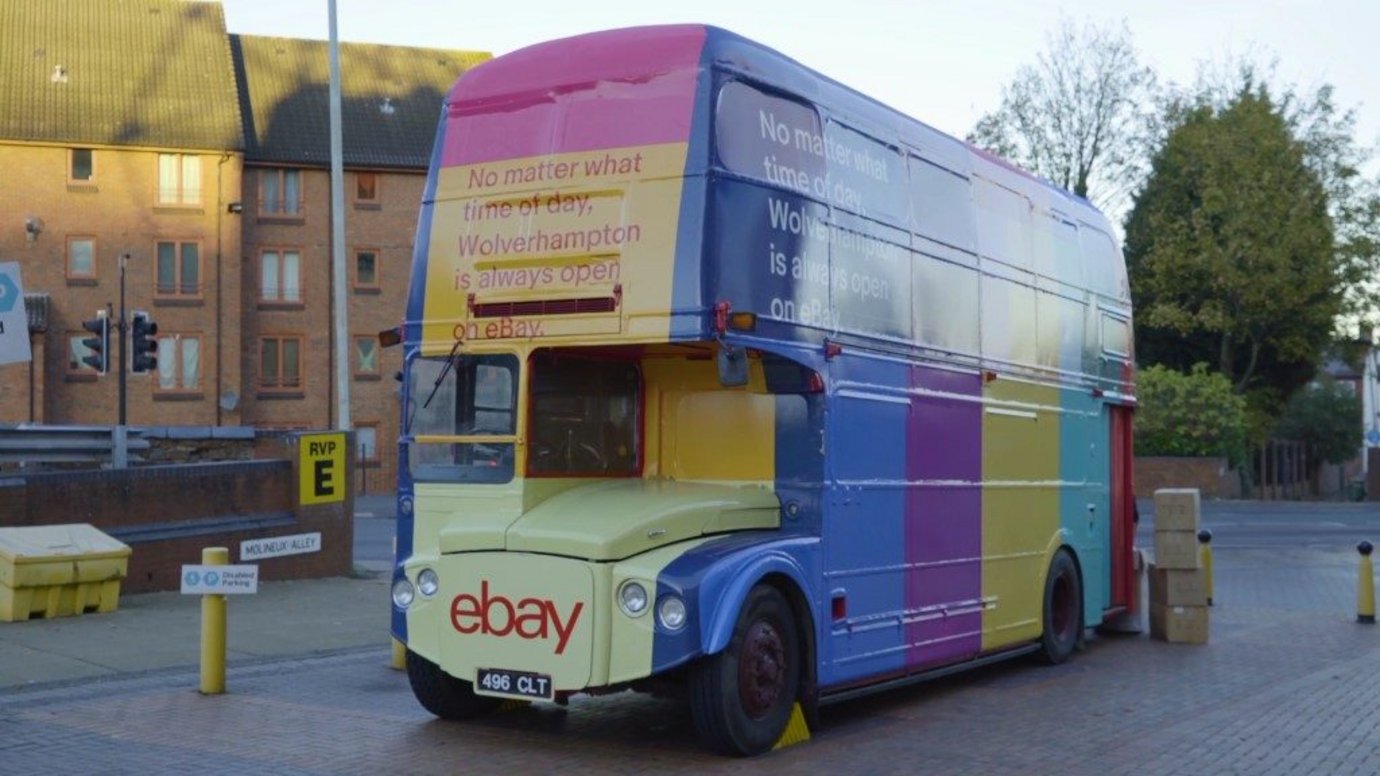 This story originally appeared on Contagious I/O, our online intelligence tool. To find out more click here.
Global e-commerce brand eBay has launched a programme to support local businesses in the UK city of Wolverhampton.
Executed alongside local government, as well as London agency Sense, eBay's initiative aims to help Wolverhampton's small and medium-sized enterprises compete internationally.
The year-long Retail Revival programme featured a month-long pop-up store, located in Wolverhampton's city center, where local businesses could demonstrate, advertise and sell products via QR codes as well as host workshops and network.
The pop up also doubled as a click & collect desk where buyers can pick up purchased items.
EBay is also offering training and one-on-one coaching to support Wolverhampton's businesses. The firm says it wants to help entrepreneurs transfer their physical stores online.
Retail Revival is a global campaign, with similar activations taking place in several cities across the US.
'Our innovative Retail Revival program helps train local business owners to sell their unique inventory in a global marketplace, while strengthening ties within their local business community,' it says on eBay's website.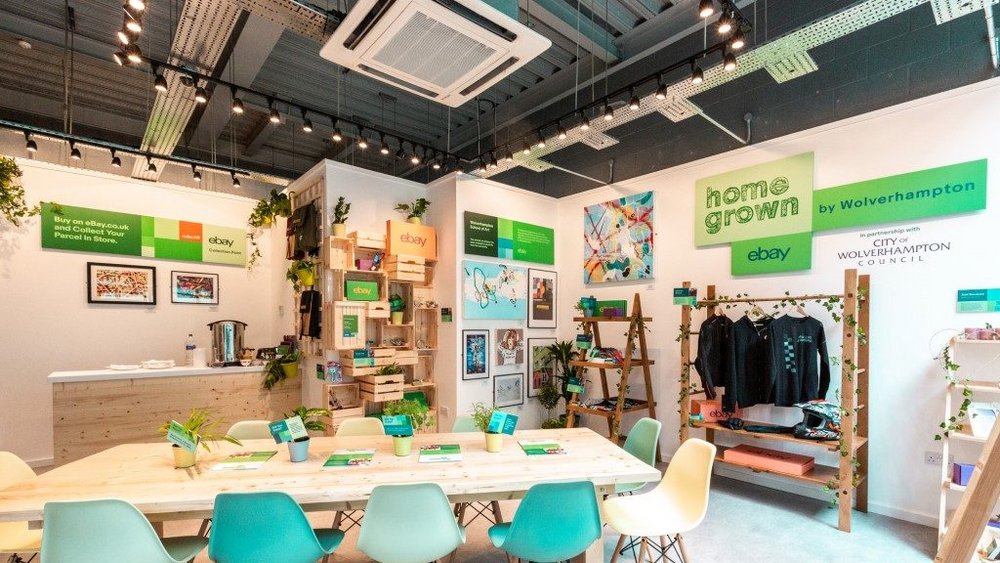 Results / According to eBay, in the three months following the start of the Retail Revival in Wolverhampton, the 64 participating businesses have collectively achieved £1 million in sales (an average 41% increase for each firm).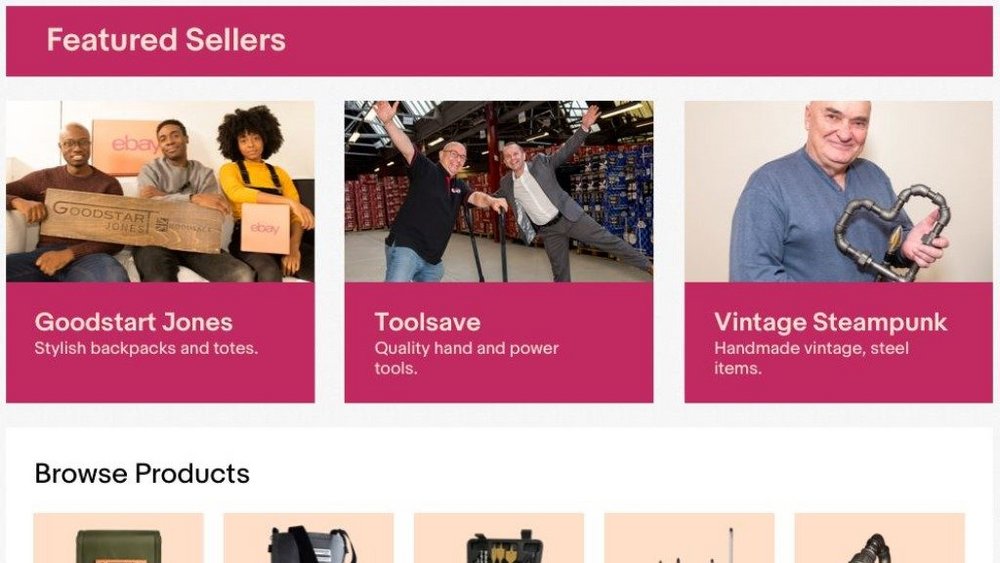 Globally, eBay reported in January of this year that the Retail Revival programme has signed up 220 sellers to date, resulting in roughly 80,000 transactions with international sales accounting for 10%.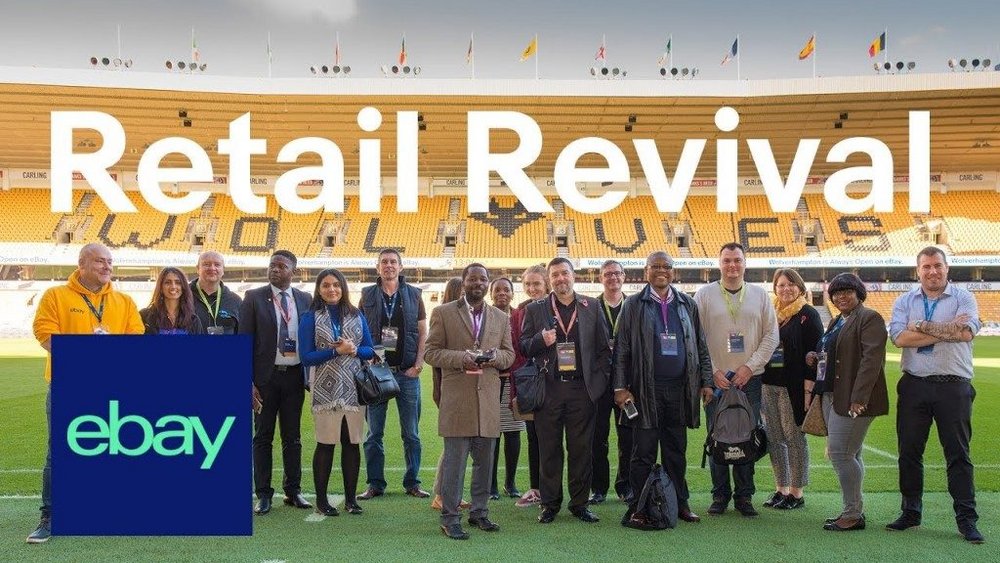 Contagious Insight 
/
Helping the little guy / EBay's campaign sends a powerful message that it wants all businesses - including those in cities like Wolverhampton - to benefit from online retail and keep pace with global e-commerce trends. According to Statista, in 2017 global e-commerce sales revenue amounted to $2,382 billion, with $100 billion of this figure coming from just the top three online stores, Amazon, JD.com and Apple. Brick and mortar stores have found it increasingly difficult to compete with these titans of industry.
Named the 5th largest e-commerce platform in 2018 by Marketing Dive with 132.1 million customers across 13 countries, eBay is a juggernaut in its own right. The success of eBay is directly related to the success of the sellers on its platform. It makes sense therefore for eBay to sign up more sellers and strengthen ties within local business communities across the UK. Furthermore, in supporting relatively deprived cities like Wolverhampton, this initiative also shows the company has a conscience.
Brand Building / EBay's Retail Revival campaign is an example of a brand focusing on brand building through a long term activation. The IPA recently published the Crisis in Creativity Effectiveness report which served as a wake-up call to Adland that not all campaigns are created equal. The essence of the piece is that awards such as the Cannes Lions are awarding too many short-term centric campaigns with the highest accolades in the industry, which has over time influenced the creative that brands sign off and produce. However, the report goes onto explain that campaigns with a longer-term focus do a better job of brand building, developing market share and increasing sales. Therefore, brands who are creating short snappy campaigns that build easy PR and organic media, might be doing greater damage to their business in the long term and undermining the competitive advantage creativity has for advertising.
eBay's Retail Revival promises a minimum of 12 months for each city and continues to expand across the USA.
Second-hand perceptions / EBay is still synonymous with users flogging second-hand items for a quick buck. But the brand has grown and now boasts a wealth of independent sellers as well as partnerships with big brands that directly sell through the platform. Regardless of this, eBay has a reputation as being a second-hand retailer. This perception might be difficult to break but moves like the Retail Revival show eBay as a powerful international company as well as a champion of local businesses.
This story originally appeared on Contagious I/O, our online intelligence tool. To find out more click here.
Contagious thinking delivered to your inbox 
/
Subscribe to the Contagious weekly newsletter and stay up to date with creative news, marketing trends and cutting-edge research.