Campaign of the Week
22 July 2019
Healthcare provider fights scourge of Google diagnoses 
/
Private health provider in Romania creates campaign to expose the inadequacy of Google-search diagnoses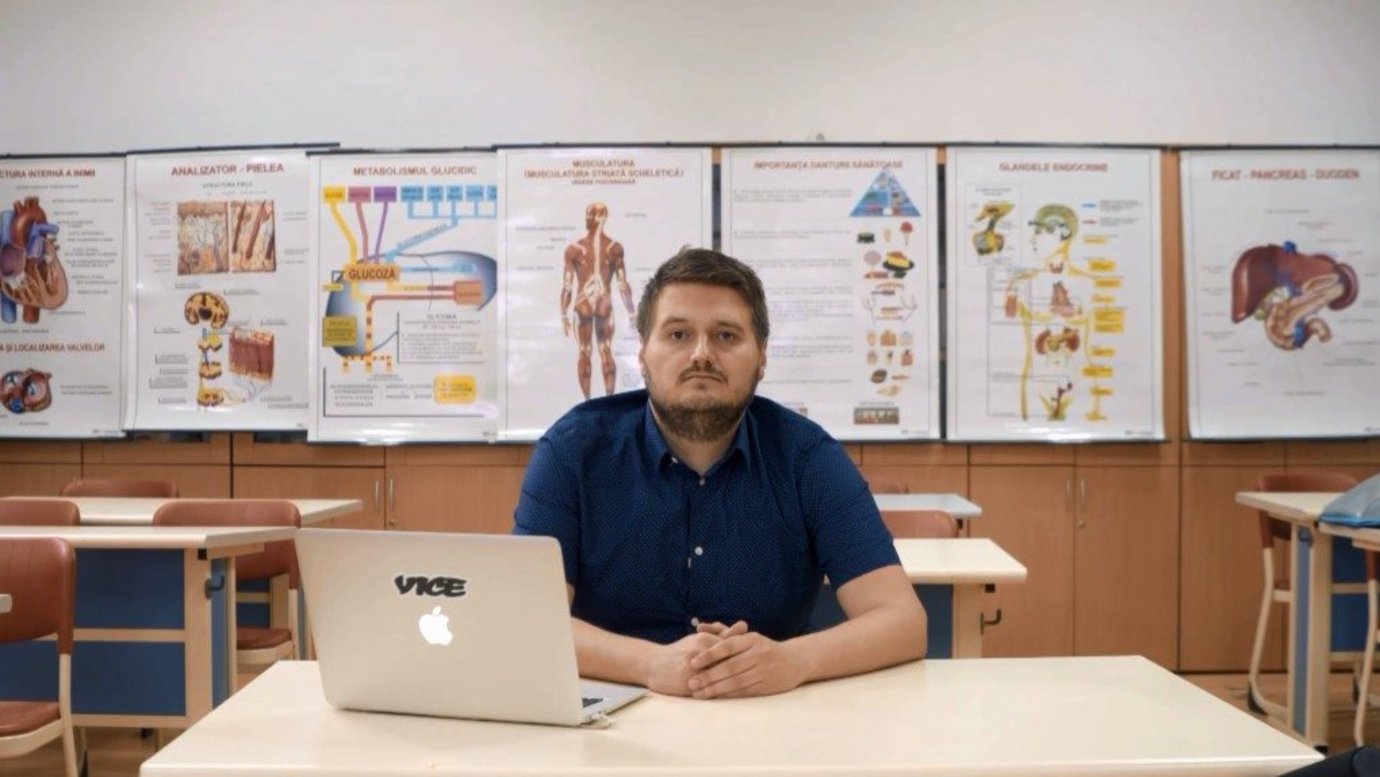 This story originally appeared on Contagious I/O, our online intelligence tool. To find out more click here.
Challenge / In Romania, 73% of people self-diagnose their medical problems using the internet, according to agency McCann Romania.
Regina Maria, a Romanian private healthcare organisation, wanted to raise awareness of the consequences of using the internet to self-diagnose and medicate, while offering its own professional medical services as a better alternative.
Solution / Regina Maria and McCann Romania decided to put Google Search up against the same test medical students needed to pass to qualify as doctors.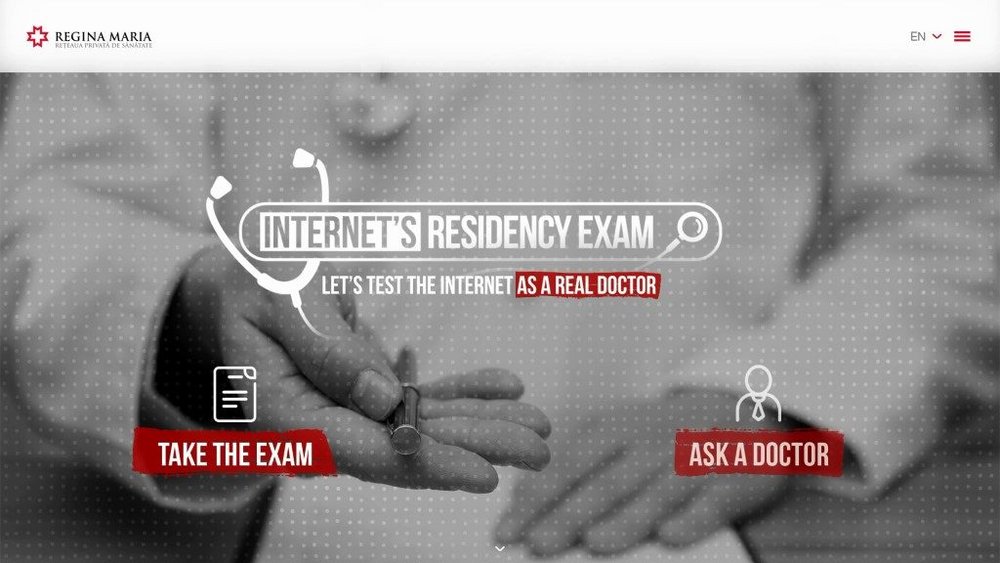 In partnership with Vice Media, Regina Marina launched the Internet's Residency Exam on the same day as the country's national medical exam. Journalist Mihai Popescu was given the same test and time restrictions as the medical students, but had Google at his disposal, which resulted in him only scoring 36 right answers out of a potential 200.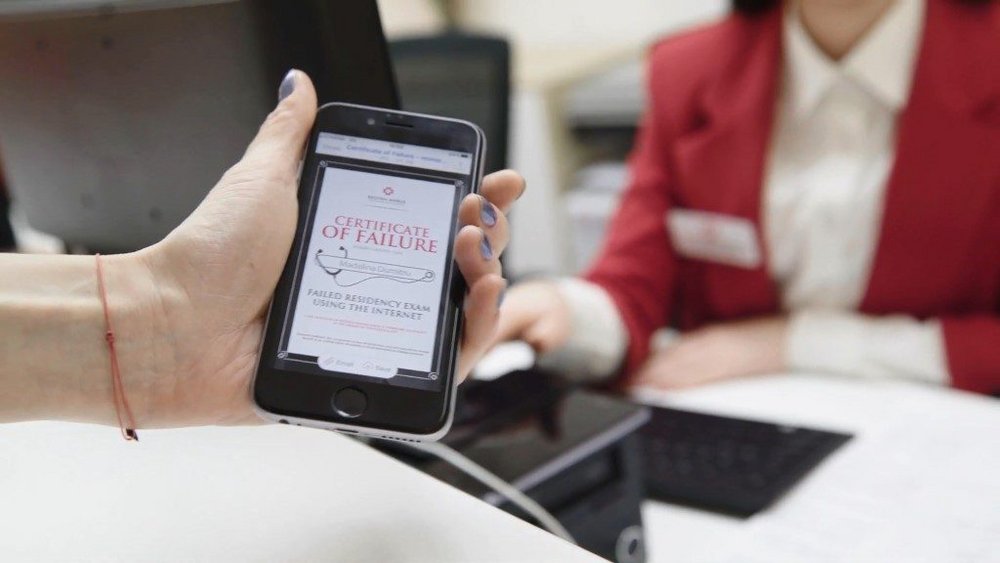 Regina Maria also made the test public for the rest of the country to take for themselves online. Those who didn't pass were presented with a certificate of failure that could be used as a voucher within Regina Maria's clinics.
To promote the Internet Residency Exam, Regina Maria created Google ads based on the most common symptoms people searched online and encouraged people to ask a real doctor instead.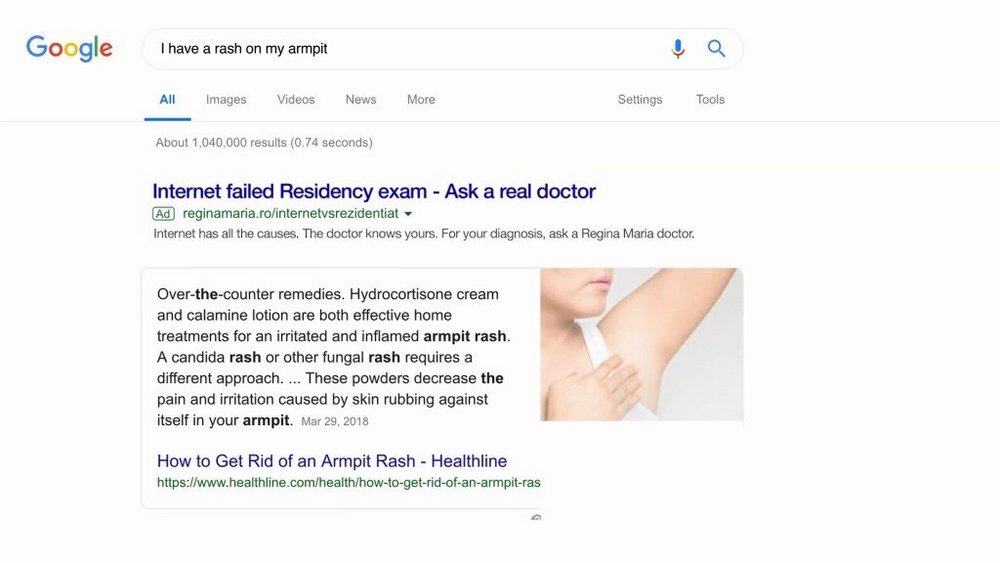 Results / According to the agency, the campaign led to 229,000 new visitors, clinic appointments rose by 43.29% and 11% of the online vouchers were redeemed at clinics.
Contagious Insight 
/
Tackling misinformation and overconfidence / While the issue of people seeking advice from Dr Internet over medical professional is global, according to Vice journalist Mihai Popescu it's a particularly acute problem in Romania. He cites research that found that three-quarters of Romanians take medication without consulting doctors and people in the country take twice as many prescription pills as the EU average. Not visiting the doctor can have serious consequences beyond over-medication and misdiagnosis, it also means conditions aren't diagnosed in the first place. Popescu reports that a quarter of Romanians never go to the gynaecologist, even though the country has one of the highest rates of cervical cancer in Europe.
Not only is it free to Google the answer to your medical issue but it's also an immediate way to get information. To change people's attitudes, Regina Maria had to address the 'overconfidence bias', which psychologist Daniel Kahneman called the 'most significant of the cognitive biases'. It explains why people think they are better at certain tasks than they are, for example, why in a well known study from 1981 more than 90% of drivers considered themselves above average. And in this case why people think they are experts in diagnosing medical ailments.
To encourage people to seek the advice of real doctors over the internet, Regina Maria had to provide empirical proof demonstrating that they were not as good as they thought they were. That's why the concept of the Internet's Residency Exam is so smart, it provides a direct comparison between doctors' expertise and the public's lack of medical knowledge, even when they have the help of the internet. By formulating it as a challenge it's also an entertaining way to address a serious issue. The partnership with Vice also creates additional content that is both entertaining and informative.
Time to act / Importantly, Regina Maria is not just spreading a message about the inaccuracy of online medical information but encouraging people to seek out professional advice from its clinics. The online ads targeting people searching online for answers to their medical issues helped the organisation reach out to people at a time when a doctor could help them. And the voucher that Regina Maria handed out after they inevitably failed their medical test gave people an alternative medical solution to Googling their symptoms.
Contagious thinking delivered to your inbox 
/
Subscribe to the Contagious weekly newsletter and stay up to date with creative news, marketing trends and cutting-edge research.