Insight & Strategy
11 January 2019
We Have To See More Of Each Other, Ruavieja 
/
We speak to Leo Burnett about the tiny liquor brand that made a huge impact with its emotional Christmas campaign. From Contagious I/O.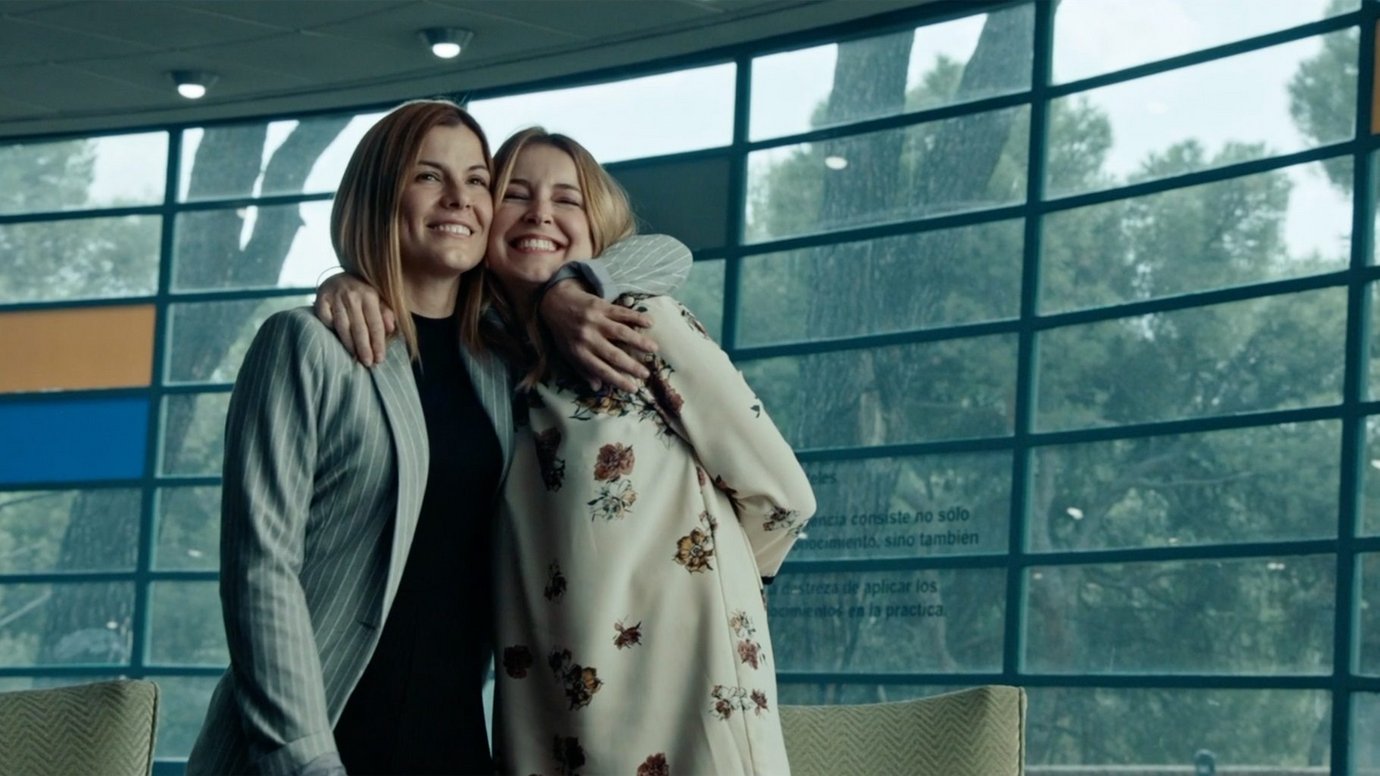 This interview was first published on Contagious I/O - an intelligence tool that fuels creative and strategic thinking - on 3 December 2018
An obscure Spanish liquor called Ruavieja made one of the most unexpected viral campaigns of the festive season, urging people to spend more time with their loved ones before they die.
The campaign, called Tenemos Que Vernos Mas (We Have To See More Of Each Other), was created by Leo Burnett, Madrid. The centrepiece of the campaign is a four-minute online film where friends and family members are asked about their relationship, how often they see each other and their respective ages. The participants are then told how much time they will spend together before (statistically) one of them will die. To support the campaign, Ruavieja also created a website where users can enter their details and see how much time they have left to spend with their loved ones.
The campaign struck a chord with viewers in Spain and beyond. The online film has been viewed more than 11 million times, over 500,000 people have taken the online quiz and the campaign was picked up by domestic and international press.
Contagious spoke with Juan García-Escudero, the general creative director at Leo Burnett, Madrid, to find out more about the brand and the campaign.
What kind of brand is Ruavieja and what was its marketing challenge?
Ruavieja has a range of liquors - some are more creamy, you could compare them to Baileys - something in Spain we call Orujo, which is a liquor that is very widely consumed.
This is something that people consume a lot at lunch. You finish your lunch and you're talking about life and you order one of these.
But what happens is that these kinds of liquors are usually offered unbranded in restaurants. It is even something that they give you for free. So it's essential for Ruavieja to build a brand. You could say that its main competitor is Baileys but really it's these unbranded products.
So they wanted people to start asking for Ruavieja by name in restaurants?
Yes, but not only in restaurants. They wanted it to be something for the home, too, as something you'd invite your friends to instead of afternoon tea.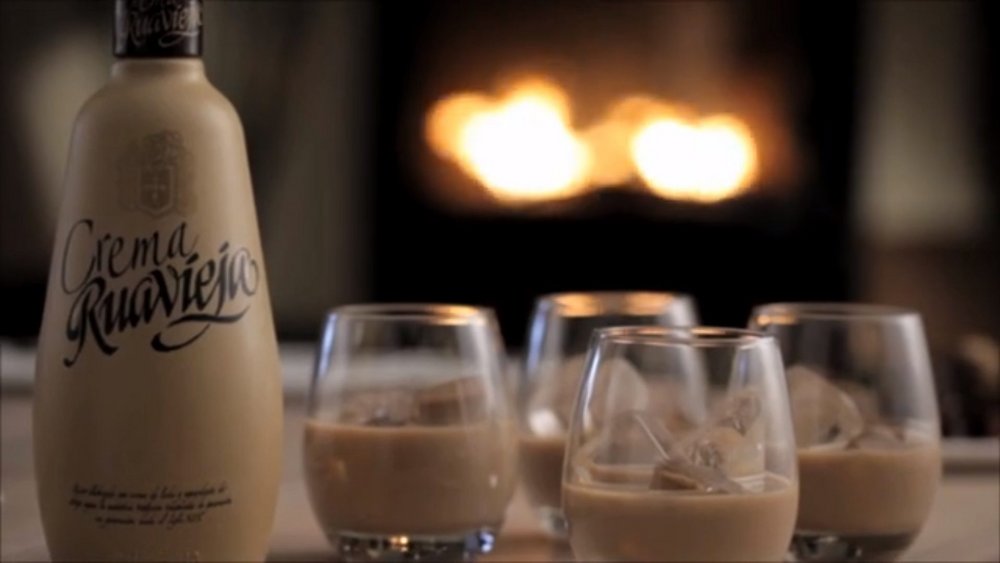 How long have you worked with Ruavieja?
We started working with them last year and it's one of those brands that you don't have to explain to them anything about purpose. They wanted from the beginning to be a purposeful brand. They understood that consumers today don't want to hear anything about products but more about what they mean and what they do that makes people's lives better.
And they were actually the ones that came up with the idea about the bonds that we create through life, and how important it is to take care of them because modern life is jeopardising those bonds.
What was the brief you received for this campaign?
When we started working with the client last year we first created a campaign that was an emotional video ad. They were super happy about it and people started talking about this brand that no one ever talked about and that was the first time that we introduced this concept of 'we have to see more of each other'. They wanted to outdo themselves this year, to do it even better, so that was the brief. How can we make it even better?
So how did you decide you could make it even better?
We knew the brand was in a good place with the idea of reclaiming this bond with loved ones. The goal that we set ourselves for this year's campaign was to truly make that happen. How could we go from moving people to changing how they behave?
Does Ruavieja have a seasonal association?
No, it doesn't. They're doing this campaign at Christmas because brands are probably more able to connect with certain kinds of emotions at this time of year. We feel that people are more open to receiving these kind of messages at Christmas. Don't ask me why.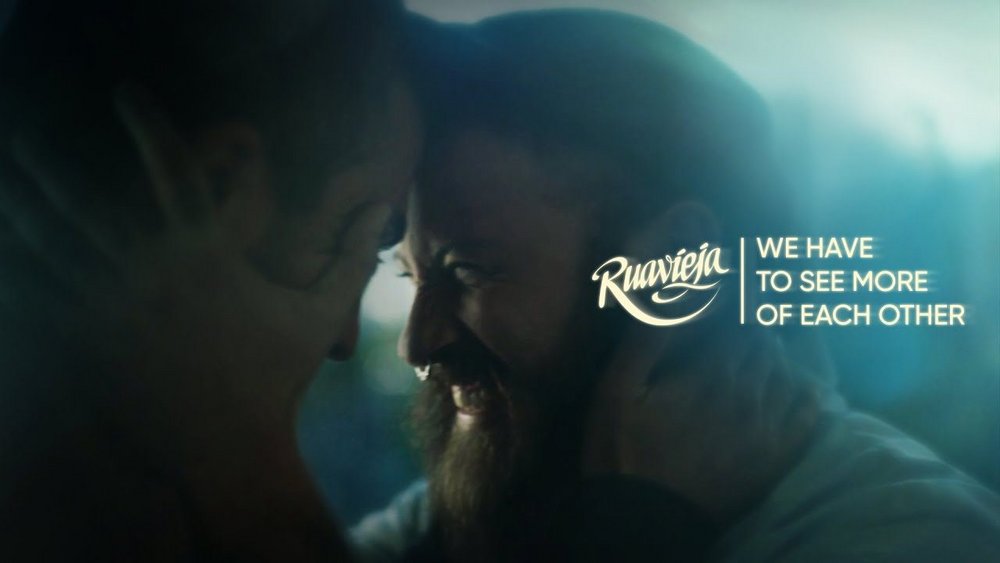 Were you set any KPIs for the campaign?
It was more about building a brand, perception and awareness than specific challenges in terms of sales. They know that they are constructing a brand and that's something that takes time, and so they're willing to invest in creating this connection between people and the brand.
How did you get from the brief to the creative execution?
The first particle that sparked this campaign was a discussion that you have probably had with your partner. It was this argument that we see our families too often and always have appointments, and we never have time for each other. My girlfriend and I were discussing that, and I just said at some point: 'Have you ever thought about how long we have to spend with our parents until they die?'
I realised that it would be quite easy to calculate because I see my mum for lunch every Sunday for two hours (and I thought that was more than enough). I did a quick calculation and when the number came up we just looked at each other and got goose bumps, and we never spoke about that argument any more.
And I thought if this happened for me, then why shouldn't it work for other people? So that was the beginning of thinking about how we can create this tool and make it believable. That's what we told the client. We didn't even present anything.
Half a million people have finished the calculation and the time they are spending on the website is almost five minutes, which is incredible
Juan García-Escudero, Leo Burnett Madrid
How did you go about ensuring you had the right data to pull off the campaign convincingly?
One of the key partnerships for us within the Publicis group was Advanced Analytics. We involved them from the moment the client was okay with the idea. We thought it was key to have a data analytics partner that would give credibility to all of this, because we didn't just want to do a simple calculation. Advanced Analytics were the ones that basically started seeking the kind of information that we would need for the campaign and they approached the Spanish Institute for Statistics. But they also found quite useful information about other kinds of studies, for example how much more likely you are to maintain bonds with family instead of friends, and this created a whole depth of data that helped the algorithm be better.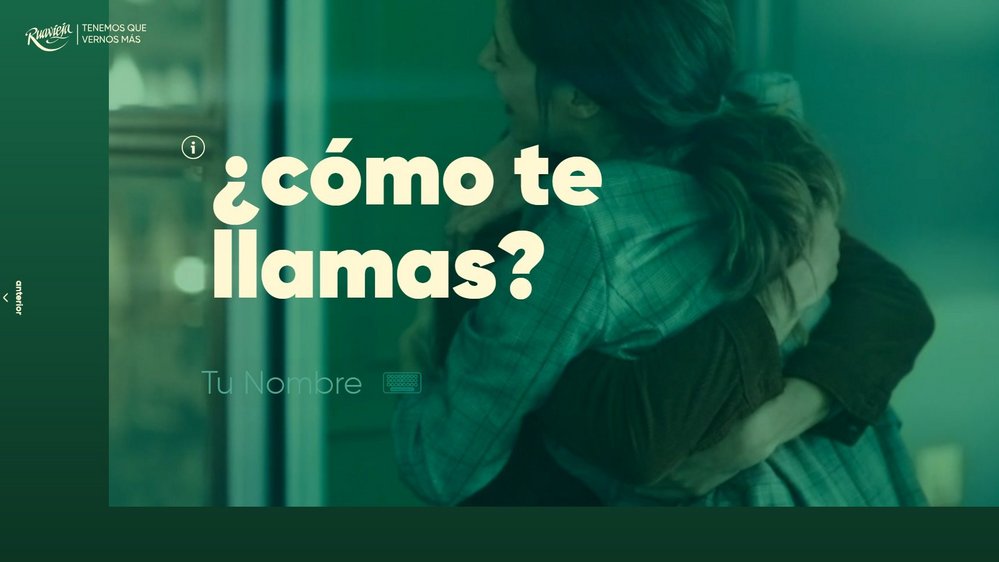 How many people have visited the website and taken the quiz?
Half a million people have finished the calculation and the time they are spending on the website is almost five minutes, which is incredible.
We also made the decision to be private in the output of the results. At one point we thought we could ask people to share the results, but we thought it should be private. There's a message at the end of the test so you can WhatsApp someone privately about it and you can, of course, screenshot it, but the idea is more that it is shared between you and that particular person.
What was the media plan for the campaign?
When Ruavieja saw the potential of the idea they decided to invest their whole budget for the year, but it was quite small anyway.
First what they did was bought a video ad on the YouTube homepage for one day. They also bought pre-rolls with shorter versions of the campaign. It was just like that for five or six days before they got on TV, and we hit 6 million views, so it climbed and spread like wildfire.
This was all planned because they believed that instead of doing it at the same time they should allow a little bit of the organic abilities of the campaign to speak for themselves, and then they would go on TV. We spoke with all the major channels and they bought a 90-second ad on prime time on all the channels. And after that day they came down from 90 seconds, to 20 and 10 seconds. [Ruavieja's total media spend was €1.1m ($1.25m) for TV and €300,000 ($341,000) for online.]
What have you learned from the campaign that you think you'll take with you into future work?
We've talked about data so much that for me it's been key to finally do a campaign that's able harness the power of data and turn it into something that's totally emotional. Emotions allied to data can bring about amazing results.
The Contagious I/O intelligence tool is regularly updated with in-depth interviews like this, as well as analysis of the best examples of commercial creativity, stories about new technologies, brand case studies and trend reports. If you would like to find out more about how you can get access to this resource, click here.
Contagious thinking delivered to your inbox 
/
Subscribe to the Contagious weekly newsletter and stay up to date with creative news, marketing trends and cutting-edge research.