Campaign of the Week
Contagious I/O
/
19 May 2020
Jägermeister creates platform to help nightlife community in lockdown 
/
Spirits brand launches talent-booking service to connect mixologists and entertainers with online parties during lockdown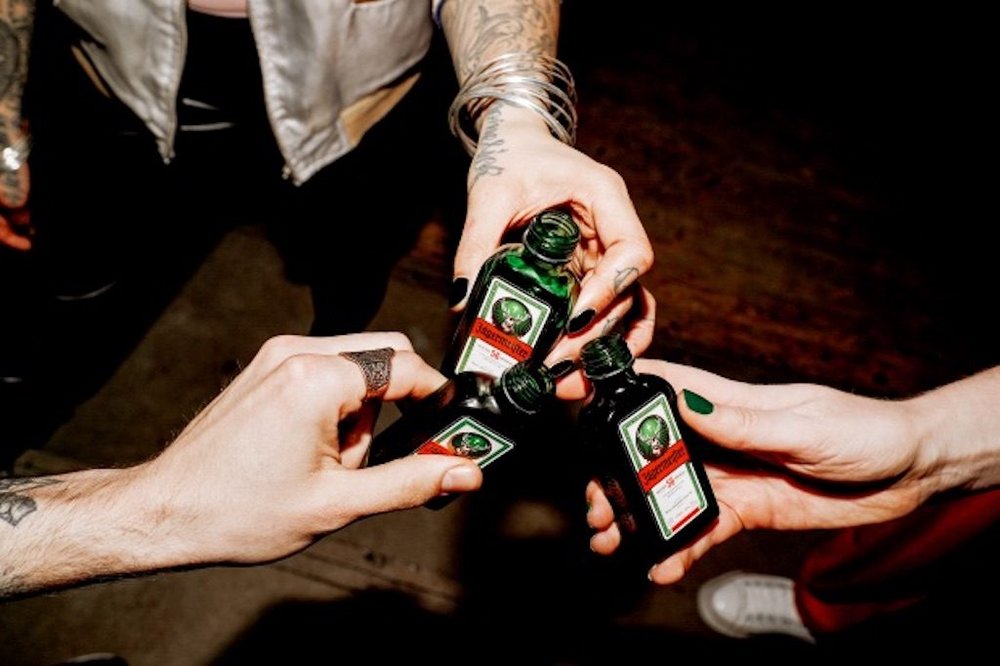 This article was first published on Contagious I/O, our online intelligence tool. To find out more click here.
The Covid-19 pandemic has kept people at home and away from bars and nightclubs. To support the global nightlife community, digestif brand Jägermeister worked with London agency Engine to create an online booking platform connecting entertainers and bartenders to housebound audiences around the world.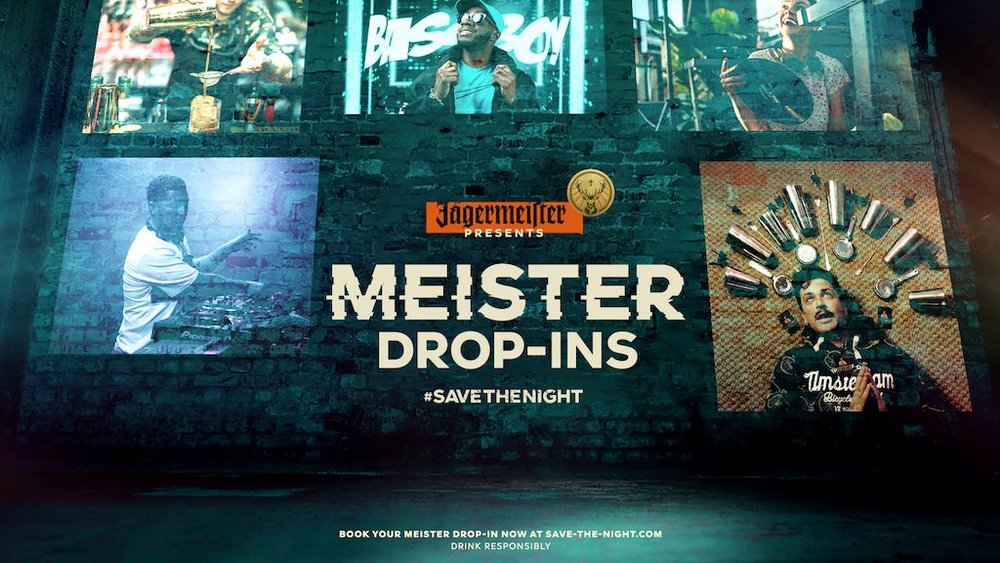 Meister Drop-Ins allows virtual party-goers to book DJs, dancers, mixologists and magicians (to name but a few) to drop in on their Skype, Zoom or Houseparty online gatherings for free.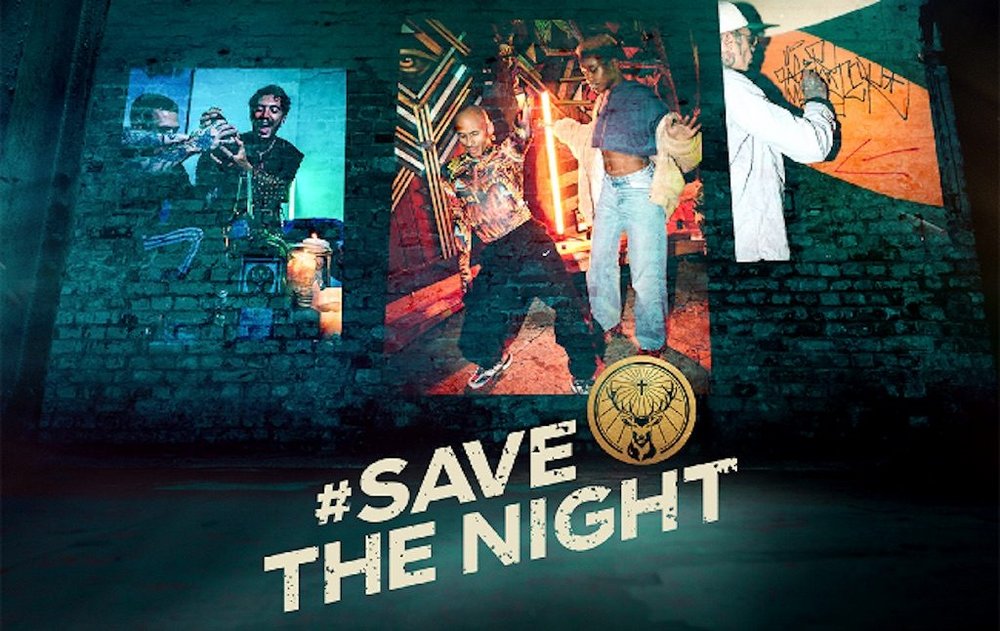 The service is part of Jägermeister's new #SAVETHENIGHT initiative that promises to find new ways of 'livening up the lockdown and keeping the party going', as well as supporting people like bartenders or DJs who have lost their livelihoods.
To book a 'meister' to drop in to their gathering, people need to visit the #SAVETHENIGHT website and select the entertainer or expert of their choice. They can view the profiles of each 'Meister', which include the person's bio and what to expect from the session (in the case of cocktail classes they can also see what they need to buy in advance).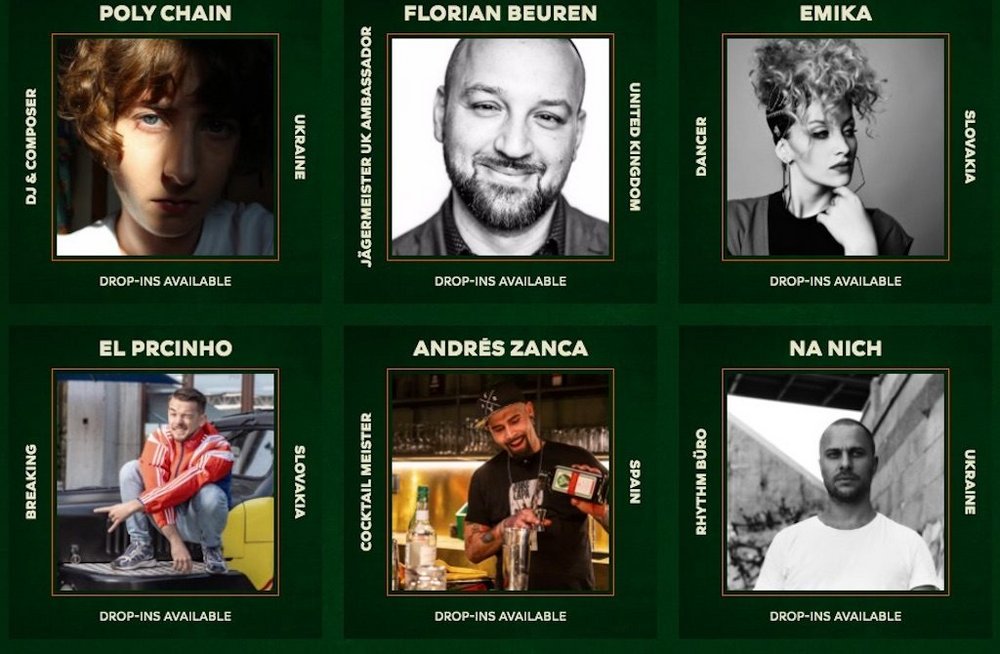 Users can then select their preferred drop-in session and enter their name, email, the link to the virtual party and the meeting password if there is one.
Jägermeister is paying each Meister for their virtual appearance and when the 20- to 30-minute sessions are complete, the party host is invited to offer a tip via PayPal.
The brand plans to launch other activations on its #SAVETHENIGHT platform, including a range of masterclasses, later in the month.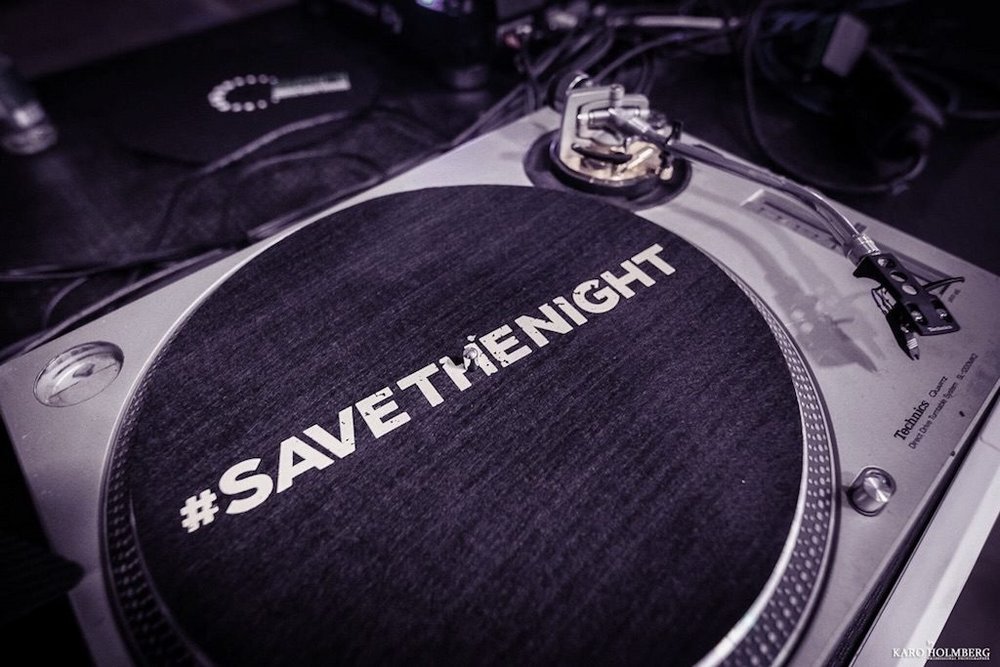 Contagious Insight 
/
Keeping the party alive / Covid-19 has wreaked havoc on businesses around the world, with hospitality brands and those associated with mass gatherings, parties and sports most affected. A recent report by Nielsen estimates that the US alcohol market alone needs to sustain a 22% volume growth across all alcohol categories sold off-premise to mitigate the impact that closed bars and restaurants is having on the industry. And, the world's largest brewer AB InBev revealed that it lost approximately $285m of sales as a result of the coronavirus outbreak in the first few months of 2020.
However, although the alcoholic drinks industry has been adversely affected by venues closing, people do seem to be drinking more at home. In the UK, for instance, alcohol sales were up by 22% in March, according to the BBC, and in the US they increased by 55% compared with last year.
We've seen plenty of alcohol brands getting creative to tap into home drinking behaviour. In China, Rémy Martin and Pernod Ricard (among other brands) teamed up with ecommerce giant JD.com and Taihe Music Group to promote their products during online clubbing events. We've also reported on how Australian spirits distributor Spirits Platform has been paying out-of-work bartenders to host online mixology classes and global craft brewer and bar chain BrewDog launched an online bar experience for its fans.
Jägermeister, which has a reputation as a party drink, rather than something you might sip in isolation at home, needed to find a way to help people party under lockdown, even if they weren't going to bars and clubs. With this campaign, the brand is not only finding a new way to engage with fans, even when they're not out on the town, but also elevating their virtual party experiences.
Being generous / Jägermeister has launched this platform, in part, to generously support the nightlife workers whose livelihoods have been impacted by the coronavirus. The brand has carefully considered not only how it can offer help, but do so in a way that fits its brand values and what its brand is all about. As an alcoholic beverage, giving back to the nightlife community makes perfect sense for Jägermeister, and it makes the brand appear altruistic during a difficult time.
When we spoke to Hugh Cullman, head of consumer connections at AB InBev Europe, about the brewer's initiative to support pubs and bars, he told Contagious that the company has advised its brands that 'unless they are saying something meaningful and are helping to solve a real problem, it's best not to speak'. Here, Jägermeister is certainly helping solve a problem and one that it is uniquely positioned to do something about.
A virtual world / As people around the world isolate from friends and family there has been a surge in the popularity of video chat apps. According to a report from mobile app intelligence company Priori Data with Statista, global downloads of Skype, Zoom and Houseparty each surged by more than 100% in March with the latter reaching an estimated 17.2 million downloads during that month alone. We've reported on how brands have used these platforms to remotely engage with consumers. For example, Chipotle launched its own series of lunchtime hangouts via Zoom. But, what makes Jägermeister's initiative stand out from other activations is that it's facilitating other people's events and gatherings, instead of asking the audience to come to its own event. As Dave Roberts, chief content officer at Engine, said, 'Meister Drop-Ins takes a completely different approach to other drink brand activations that ask the audience to come to them. We're taking the talent to our audience, on their terms, while also creating an income stream for that talent.' As a result, Jägermeister is able to foster a more personal interaction with its target audience and create a more valuable experience for them.
This article was first published on Contagious I/O, our online intelligence tool. To find out more click here.
Contagious thinking delivered to your inbox 
/
Subscribe to the Contagious weekly newsletter and stay up to date with creative news, marketing trends and cutting-edge research.