Campaign of the Week
26 November 2019
KFC China campaign turns Colonel Sanders into esports analyst 
/
Fast food chain leverages esports and data to drive sales in China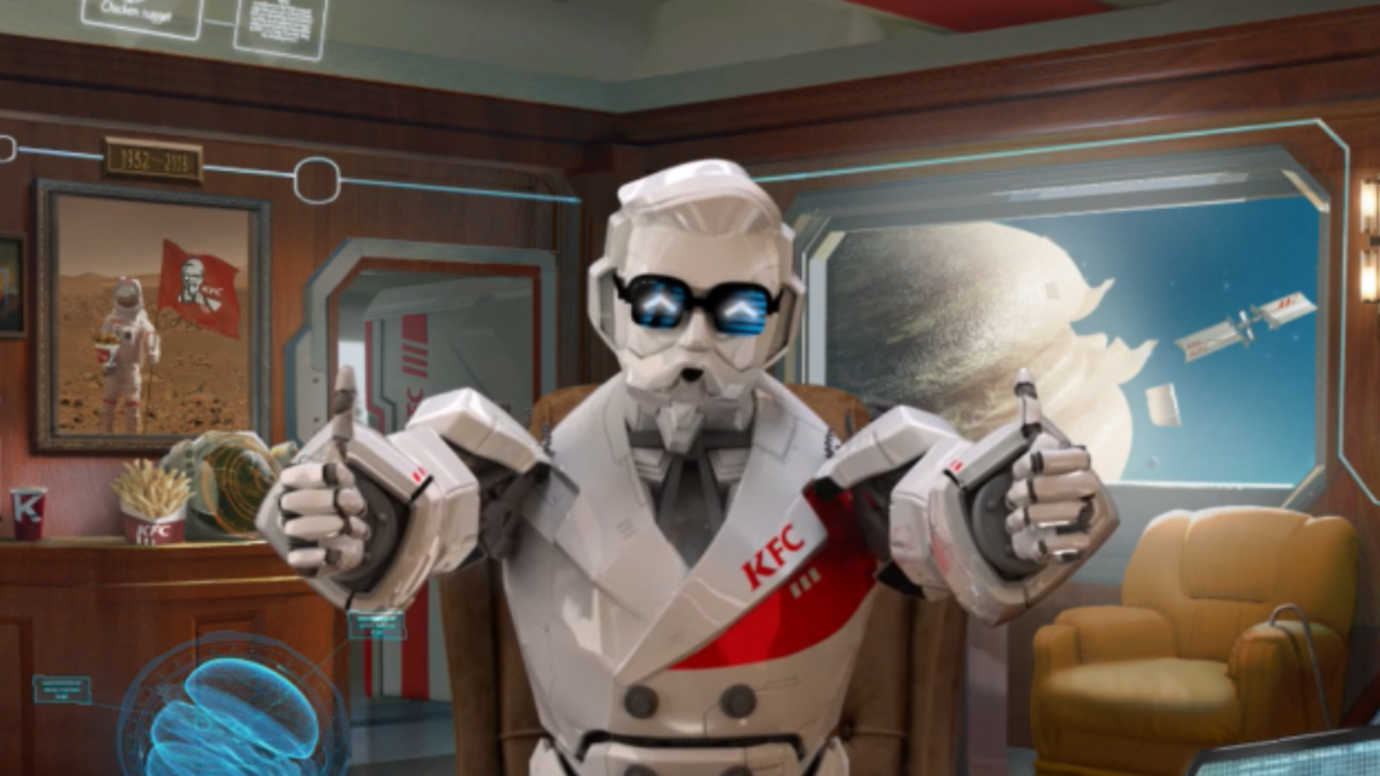 KFC China has been a partner of League of Legends (LoL), China's most popular esports game, since 2015.
Many esports viewers struggle to keep up with the mass amounts of LoL data and, according to the video, pundits usually just go with their gut feelings when asked how the match will play out – often making wildly inaccurate predictions.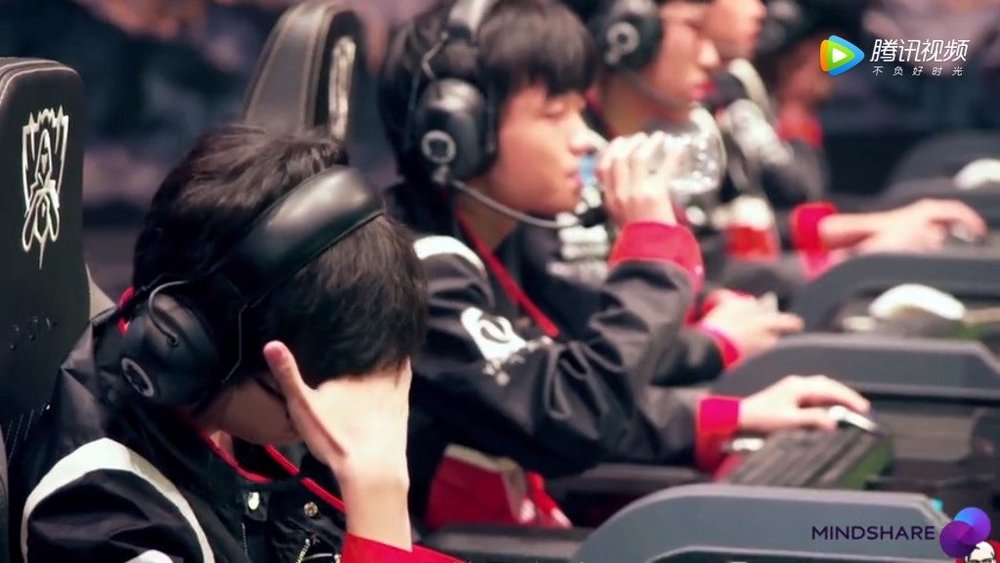 Last year, the brand wanted to go further than token sponsorship and cement its LoL credentials by offering up a service that would augment the fun for the fans.
KFC China and Mindshare China partnered with data company PentaQ to develop an algorithm that took years of LoL match data into account.
The result was the Colonel KI, KFC's personal AI that could make accurate predictions – in real-time – of competitive LoL games.
The predictions were presented on the bottom of screens at the beginning of each match and during breaks. For added detail, fans could also download the KFC app.
During the most exciting match moments, Colonel KI would distribute QR coupons for KFC menu items.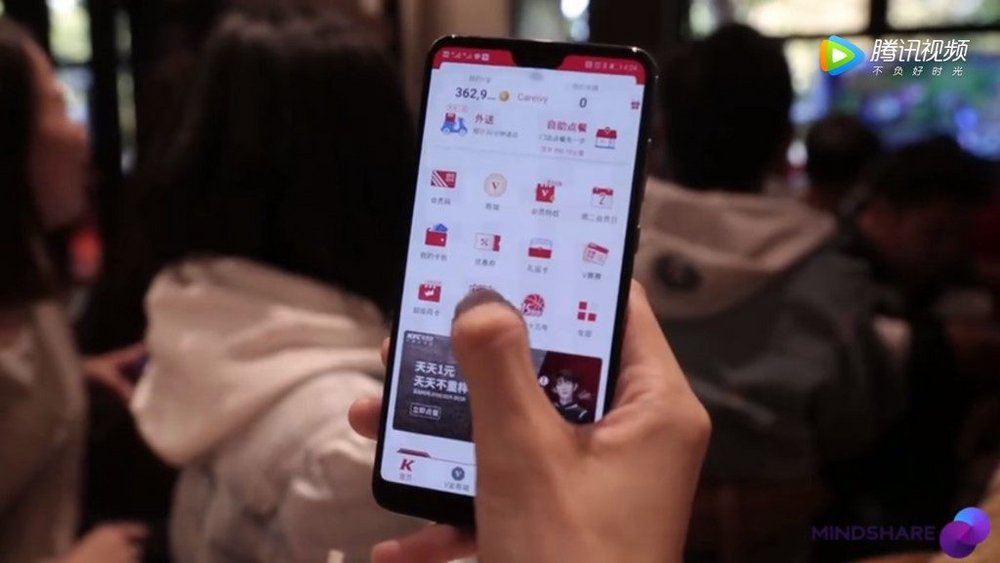 Results / According to the case study video, KFC generated 35 million topic views on Weibo, China's equivalent of Twitter. The campaign also boasted more than 1.9 million on-screen comments and 100% of Colonel KI's coupons being taken. Of these, 25% were redeemed, which was reportedly 2,500% above the benchmark.
Contagious Insight 
/
Esports in China / This campaign goes beyond the typical brand sponsorship of esports teams or star players. Indeed, KFC China is making itself visible to esports fans by giving them something valuable – accurate predictions to games – that no esports broadcaster is offering yet in China.
China has roughly 564 million gamers and esports is growing in popularity. According to industry reports compiled by esports analyst Newzoo and consultants PwC, China is set to overtake South Korea as the second largest esports market after the US this year and continue to grow at a compound annual rate of 21% until 2023. This partnership takes advantage of esports rising popularity in a timely fashion.
In our recently published trend titled 'Esports Marketing', we reported several different ways brands are operating in a sector that analytics company Newzoo estimates will gross $1bn in revenue by the end of 2019.
Chinese chicken / This campaign is another demonstration of KFC's uncanny ability to localise its brand for the Chinese market. Earlier this year, we wrote how KFC China has managed to forge strong cultural connections in the country - despite its American roots - by positioning itself as a highly tech savvy brand, reflecting the rapid growth and ubiquity of consumer-facing technology. As a result of this, the brand remains China's biggest fast food chain. Esports certainly appeals to China's tech-savvy millennials – the nations 'digital-first generation' – which are the brand's target audience.
Finger lickin' fun / This isn't the first time the fast food brand has involved itself with video games in China. Last year, the brand partnered with popular mobile game Onmyoji in what was described at the time as the 'largest gaming collaboration any brand has ever attempted in China'. KFC China worked with Onmyoji designers to transform 5,000 of its restaurants into ghost-hunting battlegrounds via the game's location-based services. Gamers could scan table mats in KFC restaurants and the most sought-after limited-edition ghosts would emerge in an augmented-reality format.
KFC forged an even more direct connection to gaming with The I Love You Colonel Sanders! dating Simulator, launched in September and created by KFC and W+K Portland, sparked a wave of confusion, humour and exciting news coverage.
Like getting the insights behind the most creative and effective marketing campaigns? Come to Most Contagious in London on 5 December and get a live breakdown of the best that 2019 had to offer. Click this link for more information about the line-up and for tickets.
Want more Contagious thinking? 
/
Subscribe to the Contagious newsletter to receive a weekly dispatch of campaigns, opinions and research, curated for strategists, creatives and marketers.
Contagious thinking delivered to your inbox 
/
Subscribe to the Contagious weekly newsletter and stay up to date with creative news, marketing trends and cutting-edge research.