Campaign of the Week
12 November 2018
Campaign of the Week: KLM, We Are An Airline 
/
Dutch airline turns Germans' misconceptions about its brand into experiential awareness activation. From Contagious I/O.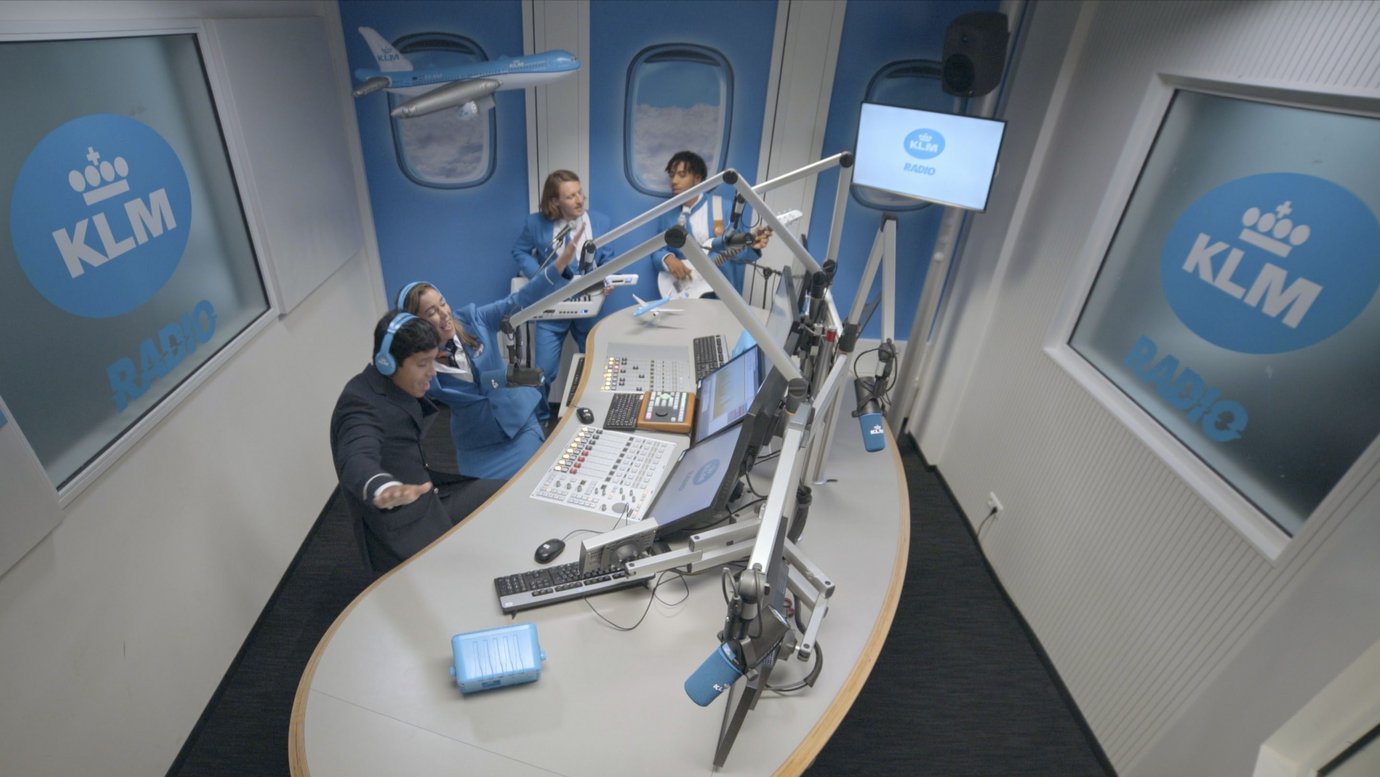 Germany is KLM's most important market, however, almost half of the country's residents (46%) don't recognise the brand. The Dutch airline found out that instead of an airline, people thought KLM was a restaurant, radio station or a bank.
So, to educate potential travellers, the airline created a KLM-branded restaurant, radio station and ATM.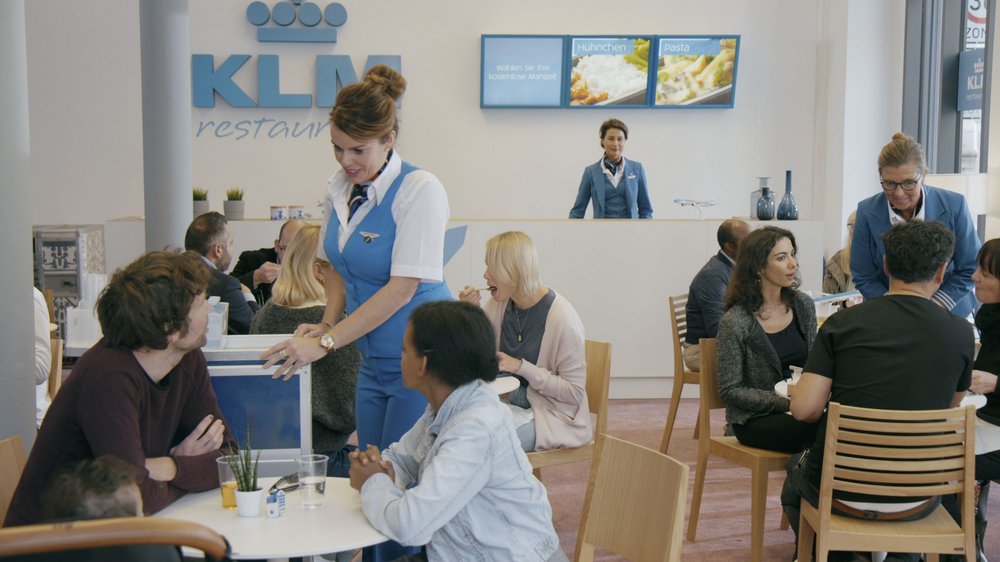 For a few days, the brand opened a restaurant serving people KLM's in-flight meals for free. Instead of money, the airline's ATM gave out free tickets to KLM destinations and played a video explaining the benefits of flying with KLM. The airline also took over a German national radio station with original programming, including bespoke KLM tracks as well as news reports, ad breaks and quizzes that communicated the fact that KLM is, in fact, an airline.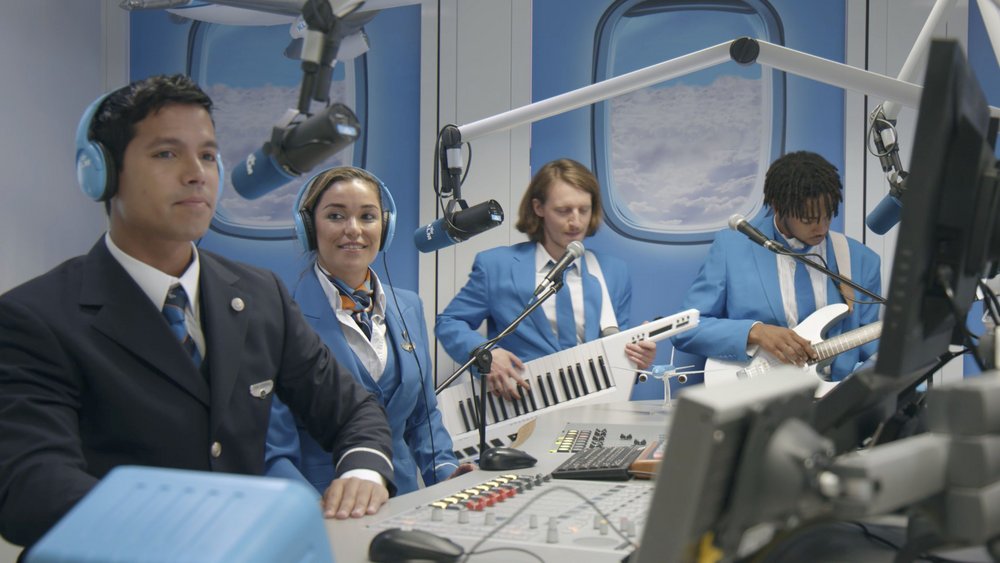 Beyond the experiential pop-ups, the campaign was promoted with traditional radio ads, digital executions and social media post. The campaign song was also released on Spotify.
We are an Airline was created by DDB & Tribal, Amsterdam.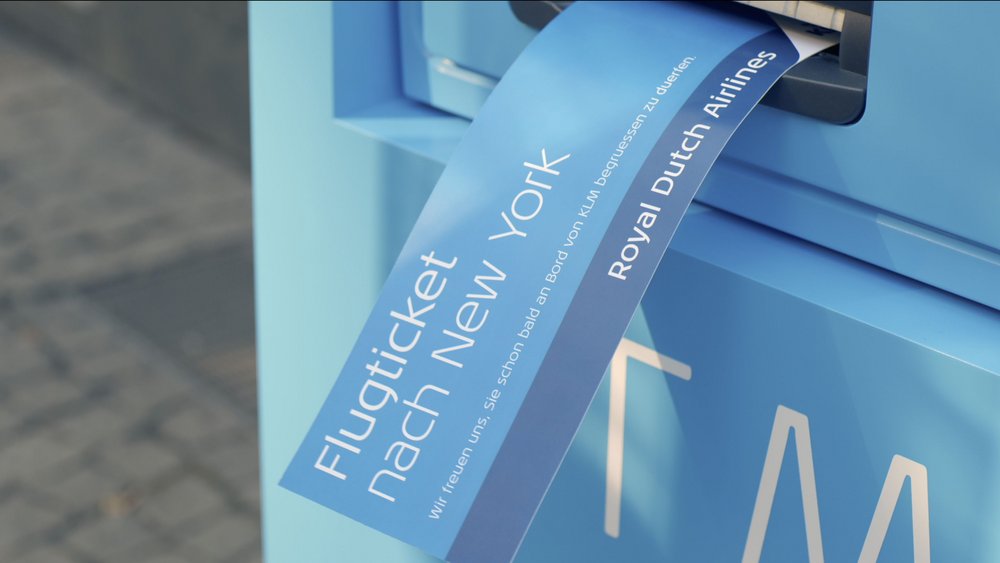 KLM branding soars / In the ultra-competitive airline sector, KLM's customer-centric, friendly brand helps it stand out from the competition. This wasn't always the case. As we outlined in our case study on the brand, in 2010, KLM found that customers saw it as old-fashioned, dull and corporate. Since then, the brand has turned itself around, employing social listening to inform its marketing and launch new products and services (see Lost & Found and Meet & Seat, for example), all while showing its fun personality. And this has made a significant difference to the airline's bottom line year-on-year. In 2017, KLM welcomed a record 32.7 million passengers aboard its flights.
PR like a pro / 'KLM needs to do something to draw attention and earn media, instead of trying to outspend the others,' Ralf Hesen, strategy director at DDB & Tribal, told Contagious. 'KLM's brand is its most differentiating asset.' As we explained in our case study, KLM has significantly less marketing budget than some of its competitors and can't afford to spend money on a global TV spot, so PR and social media have become an important part of its international marketing strategy. The We are an Airline campaign is yet another example of this. Instead of just telling people what their brand is, KLM created fun experiences to get people talking about the airline.
Misconception marketing / There's something paradoxical about promoting misconceptions that people have about your brand to raise awareness, but it's a strategy that has worked well for other brands. For instance, email marketing company Mailchimp used a similar tactic last year, when it created a number of seemingly unconnected projects to raise awareness. Instead of a bank, radio station and restaurant, Mailchimp promoted crisps, an unusual anti-ageing beauty treatment, a synthesizer app, and a variety of other products and services to target a broad range of audiences and boost the profile of its brand. As a result, the campaign led to a 44% increase in brand awareness.
The Contagious I/O intelligence tool is constantly updated with case studies, in-depth strategy interviews, stories about new technologies and trend reports. If you would like to find out more about how you can get access to this resource, click here.
Contagious thinking delivered to your inbox 
/
Subscribe to the Contagious weekly newsletter and stay up to date with creative news, marketing trends and cutting-edge research.