The Most Contagious Report 2018 
/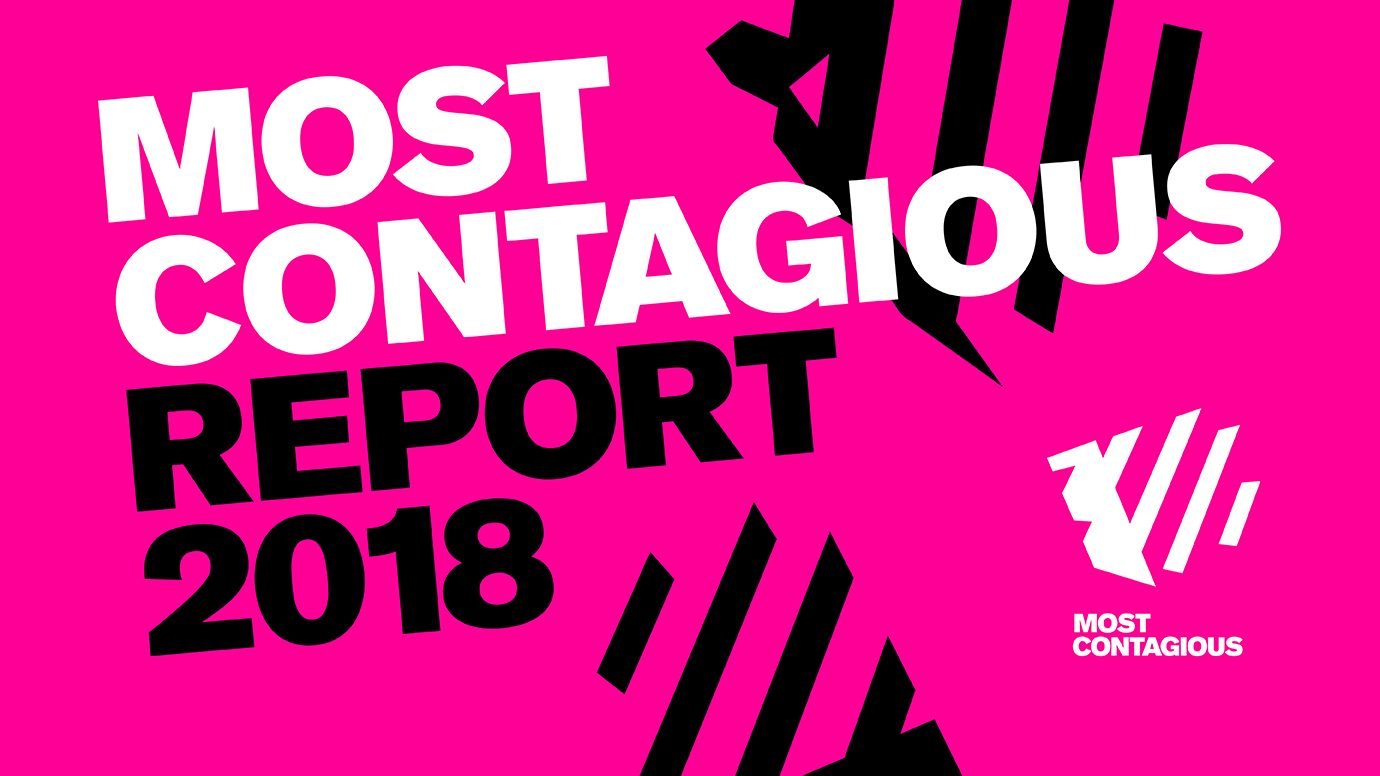 Are you a marketeer, planner, strategist, or a creative trying to figure out how to win in 2019? Then look no further, we've got you covered.
Here's our annual review of how the important shifts from one year are turning into the biggest opportunities for the next, plus our round-up of the 25 Most Contagious campaigns of the year.
What are you waiting for?
Want more Contagious thinking? 
/
Subscribe to the Contagious newsletter to receive a weekly dispatch of campaigns, opinions and research, curated for strategists, creatives and marketers.
Contagious thinking delivered to your inbox 
/
Subscribe to the Contagious weekly newsletter and stay up to date with creative news, marketing trends and cutting-edge research.