Campaign of the Week
18 February 2019
Old Spice, 'O Filme Infinito 
/
Grooming brand creates an endless commercial that will air for eternity.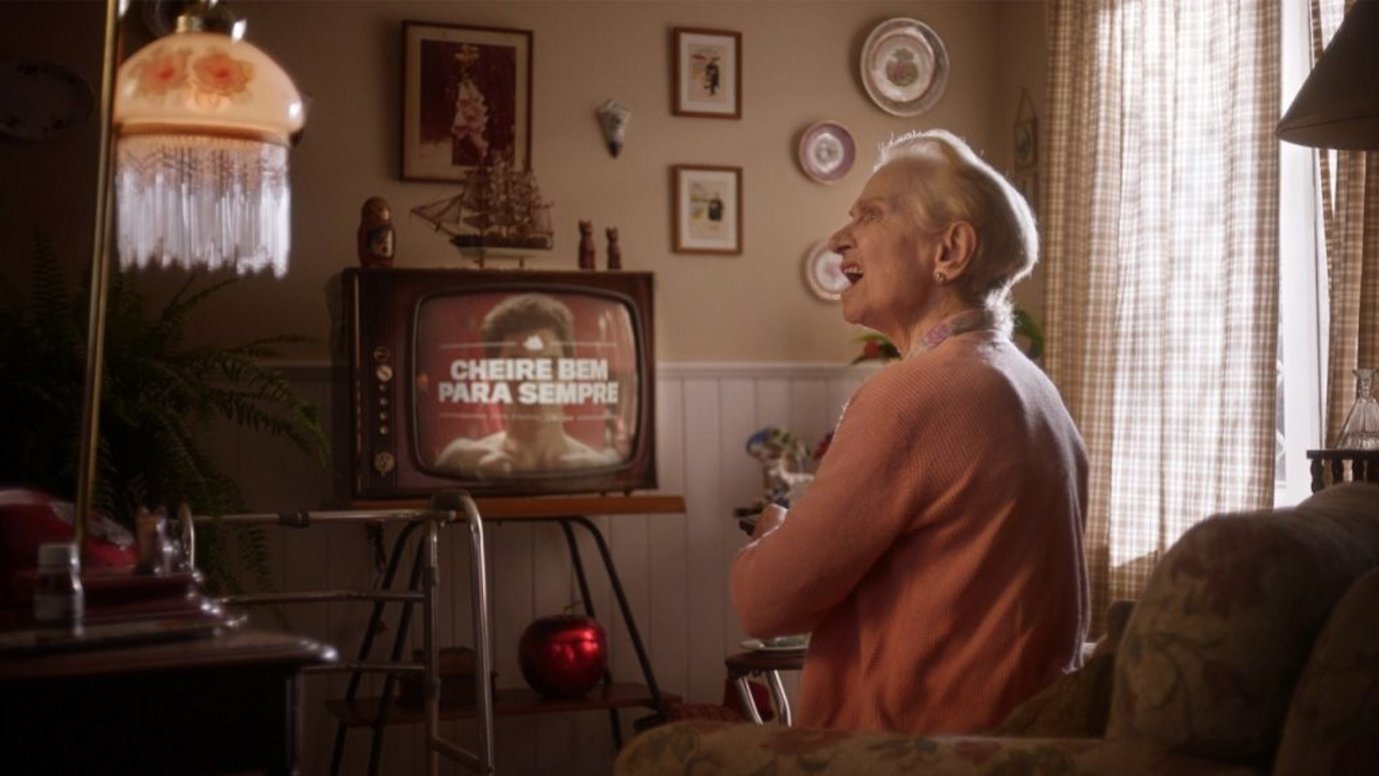 This story originally appeared on Contagious I/O, our online intelligence tool. To find out more click here.
Old Spice in Brazil has released 'O Filme Infinito (The Infinite Film), a never-ending commercial promoting the brand's durascent technology, which supposedly makes you smell good forever.
The ad, created by Wieden + Kennedy, São Paulo, begins with a scene that is revealed to be a commercial on the TV in the background of another scene. This second scene is then revealed to be yet another commercial being viewed by other characters, and this cycle keeps happening, over and over again. The same actors crop up different scenes, including brand ambassador and actor Terry Crews.
A 14-hour version of the film aired on Brazil's Woohoo channel, earning a place in the Guinness Book of World Records as the longest advert broadcast in TV history. Six different versions were also produced for TV channels, alongside a four-minute version for socials.
The campaign will be available forever on an independent website, found here.
Contagious Insight 
/
Long viewing / The proliferation of online media has resulted in a wealth of new advertising lengths and formats. Many brands have responded by creating 'snackable content,' a lot of which is between 6 and 15 seconds long, in line with the length of YouTube pre-rolls. Brands such as Geico Insurance and Yoox have had success with these formats. Recent work from the latter generated a non-skip rate 23% higher than global benchmarks.
Others are playing around with longer-form content, and even taking some of these experiments into traditional media, like television.
For New Year's day 2018, Domino's created a 24-hour TV channel airing footage of sloths and kittens to drive reach and connect with hungover customers, prompting 19.3% sales increase compared with New Years Day 2017. Similarly, Snickers scheduled programmes on comedy channel Dave for three days in October at 3.28pm (supposedly the hungriest time of the day), creating a channel called Rupert that changed the tone of Dave from comedy to French noir.
Like Dominos and Snickers, Old Spice is hoping to grab viewers' attention by creating something memorable. The Guinness World Record is also likely to help the campaign create buzz.
Ultimately, Old Spice has found a way to stand out from its competitors and promote its durascent technology, while keeping in theme with the brand.
The Contagious I/O intelligence tool is constantly updated with case studies, in-depth strategy interviews, stories about new technologies and trend reports. If you would like to find out more about how you can get access to this resource, click here.
Want more Contagious thinking? 
/
Subscribe to the Contagious newsletter to receive a weekly dispatch of campaigns, opinions and research, curated for strategists, creatives and marketers.
Contagious thinking delivered to your inbox 
/
Subscribe to the Contagious weekly newsletter and stay up to date with creative news, marketing trends and cutting-edge research.