Promoted content
Phoebe O'Connell
/
17 May 2021
Post-pandemic shopping habits 
/
YouGov's UK head of account management, Amelia Brophy, shines a light on key shopper trends to watch out for in the FMCG sector post-pandemic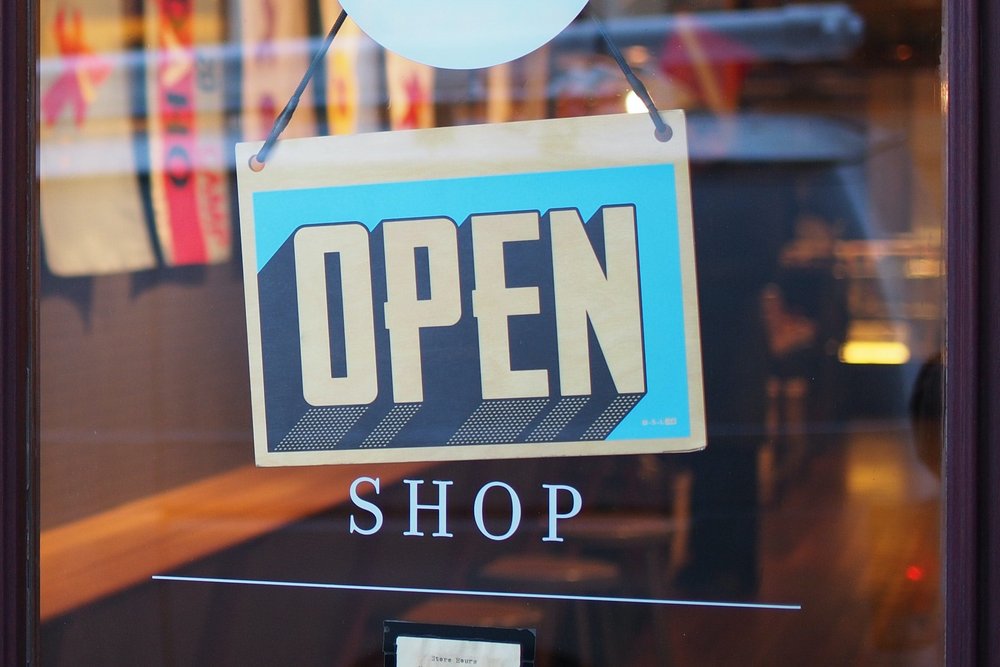 The FMCG sector grew 10.4% last year, so while it performed better than other sectors during the pandemic, the challenge now is to build on last year's performance while overcoming some new challenges: shifting shopping habits, rising price sensitivity and new opportunities for growth.
Amelia Brophy, YouGov's UK head of account management spoke at Contagious' FMCG Sector Spotlight webinar on 12 May, to share key findings from YouGov's latest white paper on post-pandemic shopping habits. The data was sourced from YouGov Profiles, which uses over 300,000 panelists from across Great Britain (all aged 18 and above) to build audience profiles and unlock market insights for brands.
A move to online shopping and ecommerce was one of those insights, said Brophy, adding that it was sometimes due to a lack of choice. 'When shopping options return to what they used to be, not everyone intends to continue online shopping.'
In the UK, those who do intend to keep shopping online tend to be 18-45-year-olds with no children, according to YouGov profiling data. Thirty percent of this cohort buys clothes, shoes and groceries all or mostly online, compared with just 3% of those who said they would not make more use of online shopping and delivery after the pandemic.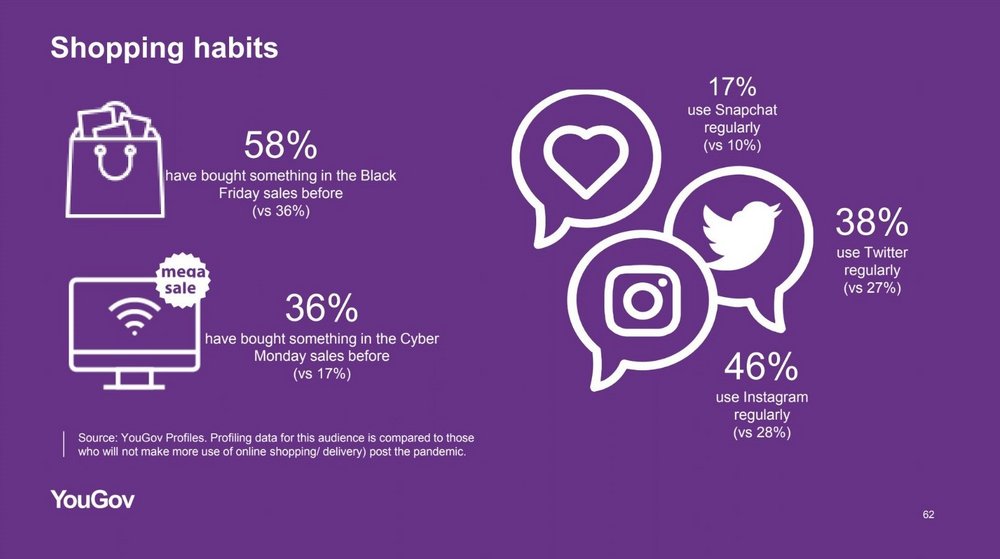 Shopping occasions also revealed a difference in shopping habits – the online shopping cohort are tuned into shopping occasions and 58% have bought something in the Black Friday sales before. They're also heavy users of social media, said Brophy, with 46% of them using Instagram regularly and 38% using Twitter regularly.
This population of online shoppers represents an opportunity for marketers to think more carefully about multichannel campaigns that blend people's online lives with their offline lives, said Brophy. YouGov also looked into the attitudes towards brands of people who intend to shop more online in the future, and it found that 73% of them liked seeing 'real-looking people' in ads, 52% were more likely to buy from a brand that expresses a view they agree with, and 50% like brands 'that are willing to get involved in social issues'.
'That's interesting when we talk about things like purpose in marketing,' said Brophy. 'Finding the customers that agree with the view that your brand is expressing is definitely something that will resonate in this space.' Further, 28% said they were 'more likely to engage with adverts that are tailored to [them]' and 26% said they were 'more likely to engage with ads on social media than on regular websites'.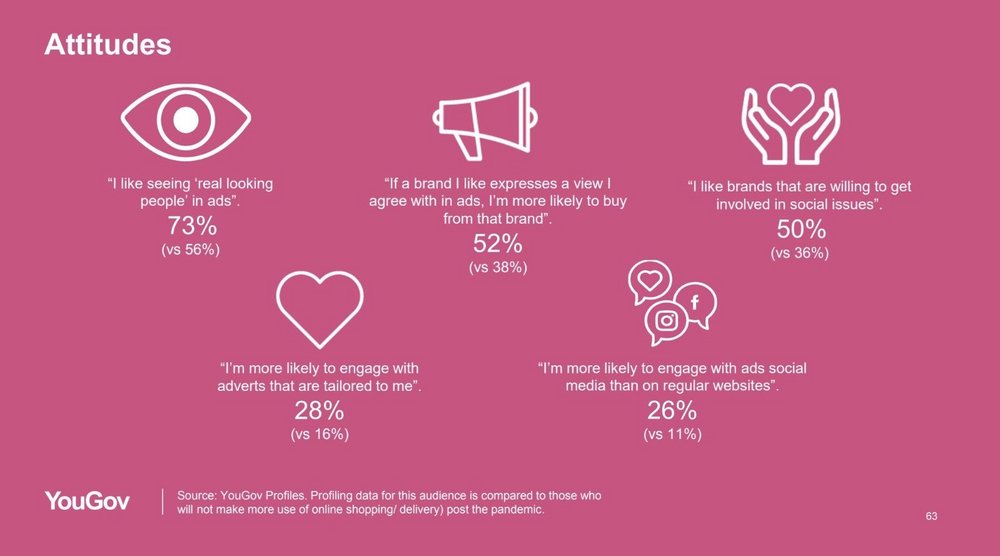 'That provides a real opportunity to be creative in terms of how we're reaching out to this group, and what channels we can use for that,' said Brophy.
'There's a lot of really interesting insight that can be gathered from what people have been through over the last 12 months,' said Brophy. 'And that can be used to drive new creativity and hopefully unlock some new markets for brands.'
Download the full findings from YouGov's International FMCG/CPG Report 2021: Consumer goods in a crisis, by clicking here.
Like this article? Share with your network:
Want more Contagious thinking? 
/
Subscribe to the Contagious newsletter to receive a weekly dispatch of campaigns, opinions and research, curated for strategists, creatives and marketers.
Get our weekly newsletter 
/
Subscribe to the Contagious newsletter and stay up to date with creative news, marketing trends and cutting-edge research.