Campaign of the Week
30 April 2019
Purina, Street-Vet 
/
Pet food brand encourages dogs to urinate on its billboards to receive a free health test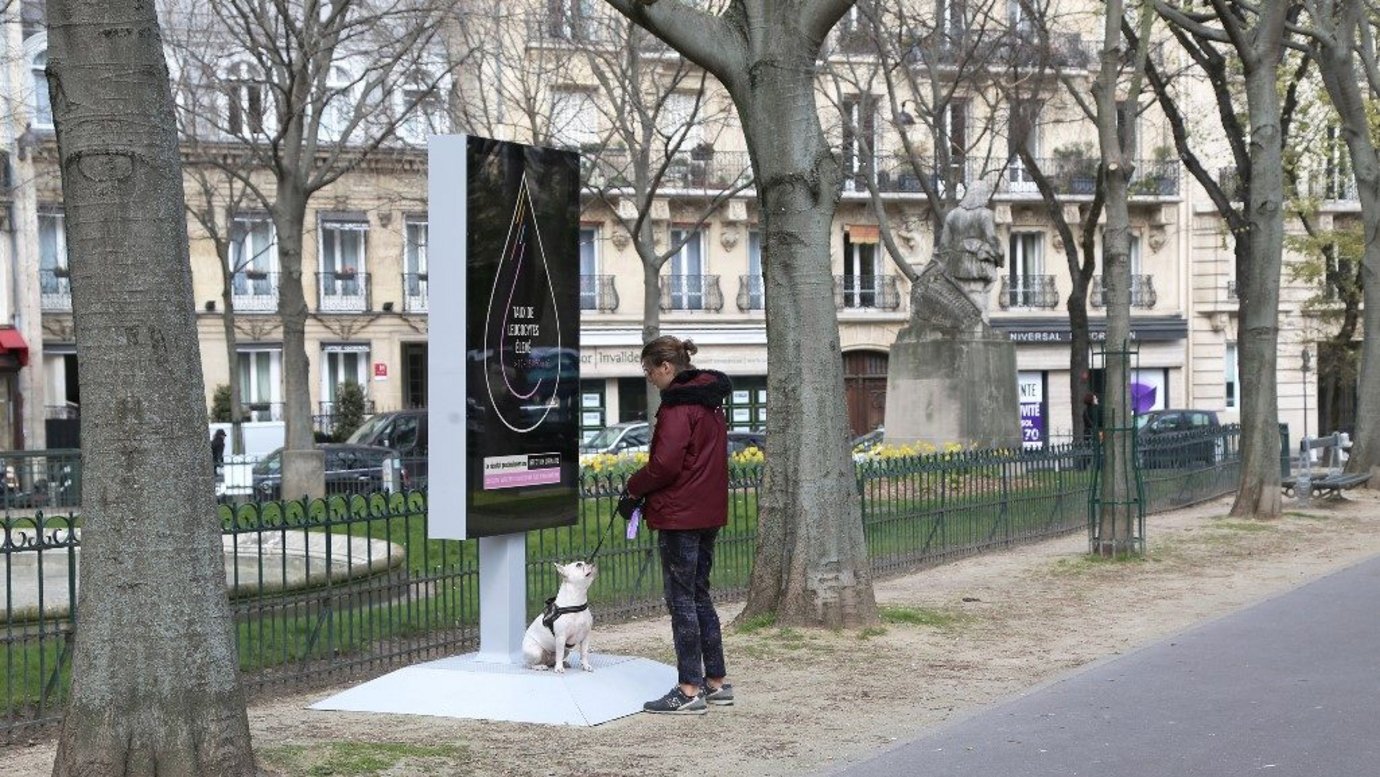 This story originally appeared on Contagious I/O, our online intelligence tool. To find out more click here.
Challenge / Pet care brand Purina wanted to raise awareness of the importance of veterinary check-ups and promote its Purina ProPlan range of specialised veterinary food that meets the dietary needs of dogs and cats with specific health problems.
Solution / The brand brought veterinary check-ups to the streets of Paris by turning its billboards into urine tests. The Street-Vet digital billboards, created with McCann Paris, released pheromones into the air encouraging dogs to pee on them. The urine was then collected and placed in a sterile environment below the surface of the billboard stand. Purina then used a chemical reagent and screening technology to detect whether the dogs had any diabetes, kidney problems, urinary infections or cholesterol issues.
The billboards displayed the results less than 30 seconds afterwards. If a health problem was found, the Street-Vet recommended a Purina product designed to tackle the disease. Owners could also download the test results and bring them to their vet for further advice. To ensure that the tests were accurate, the system was designed to self-clean between each analysis.
The Street-Vet campaign was created using research conducted by the engineering institute Yncrea and the veterinary clinic VetParis7. Purina had billboards in ten locations around Paris throughout the month of March.
Results / According to the agency, health problems were detected for 41% of the 2500 dogs tested. The campaign generated 50 million impressions and 62% of consumers are now more aware of the necessity for a regular health check-up for their pets. Whilst 69% of people have changed their attitude towards the importance of a specific diet, adapted to their pet's health issues. Positive brand sentiment increased by 11% and in the weeks following the exposure, there was a 74% increase in the frequency of vet visits.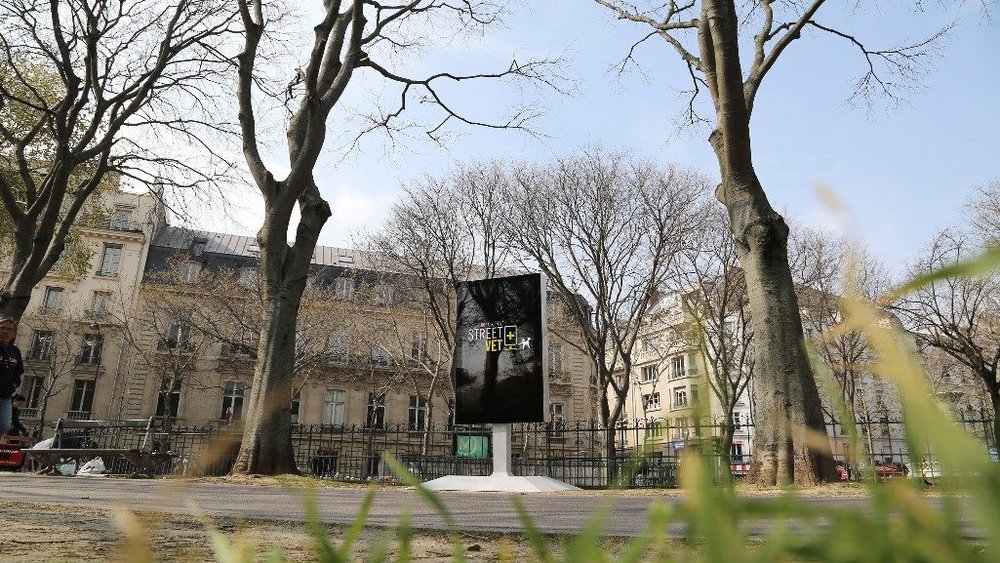 CONTAGIOUS INSIGHT 
/
Reason for consumption / The primary function of this campaign is to show how easy it is for pet illnesses to go undiagnosed. The agency reported that out of the 2,500 tests conducted, 1,024 of them revealed a hidden health issue. A recent survey by insurance company, MORE TH>N, revealed that 80% of owners describe their pet as a member of the family. Yet, research conducted by Purina shows that over 1 million owners skip the annual visit to the vet in France every year.
If pet owners don't realise that their dogs have a illness, they won't then be in the market to purchase a Purina Pro Plan product to tackle this health problem. By reminding pet owners of the importance of taking their dog's health seriously, Purina is increasing the likelihood for the diagnosis of health problems, and therefore treatment in the form of its specialised food.
In recognising that not enough people are taking their pets to the vet for their annual check-up, Purina has made the check-up come to the pets. 'We wanted to raise awareness on the importance of veterinary check-ups, but also to offer a solution that fits in the daily lives of pet owners - the daily walk on the street or in the park,' said Véronique Herman, marketing manager specialist at Nestlé Purina Pet Care.
Trust the experts / The Street-Vet billboards help position Purina as an authoritative voice in the field of dog health. Purina's instant health checks, created in partnership with a scientific institution and a vet clinic, demonstrate its expertise and improve consumer trust in the brand. By providing the diagnosis in a novel and scientific way, Purina is suggesting that the thinking that goes into its pet food is equally sophisticated.
Personalised pet food / By giving people a unique analysis of their own pet's health, Purina is able to tailor its product push with information that is relevant to exactly what each dog owner might be interested in. A report by customer data company Segment from 2017 showed that 49% of consumers go on to purchase a product that they were not intending to buy after receiving a personalised brand recommendation. Rather than just throwing out a barrage of medical facts about the benefits of all its products, Purina's Street-Vet billboards identify one problem that is affecting that person's pet and then provide a solution to that issue.
The Contagious I/O intelligence tool is constantly updated with case studies, in-depth strategy interviews, stories about new technologies and trend reports. If you would like to find out more about how you can get access to this resource, click here.
Want more Contagious thinking? 
/
Subscribe to the Contagious newsletter to receive a weekly dispatch of campaigns, opinions and research, curated for strategists, creatives and marketers.
Contagious thinking delivered to your inbox 
/
Subscribe to the Contagious weekly newsletter and stay up to date with creative news, marketing trends and cutting-edge research.